PORTLAND, Ore. — This legislative session has passed landmark bills for education in Oregon.
Our Classrooms in Crisis series has been following the struggles and successes of classrooms across the state as physical, verbal and emotional outbursts have become commonplace. A portion of that series has been dedicated to the legislative efforts of the state and how it will impact classrooms feeling the strain of these issues.
RELATED: Classrooms in Crisis: Verbal, physical, sometimes violent outbursts plaguing Oregon classrooms
Here are the things you need to know about the bills affecting education that have passed, or are waiting on the floor, this legislative session.
Status: Passed on May 13, 2019
Details: The Student Success Act is a historic funding bill that will pump $1 Billion into the Oregon school systems by taxing corporations. Businesses that make more than $1 million with incur a .57% tax. That money will be allotted toward things like smaller class sizes, mental health supports and early childhood education, which are all issues that feed into the outbursts, according to teachers, administrators and parents in the Classrooms in Crisis series
RELATED: Classrooms in Crisis: Hillsboro's new approach to classroom disruptions
Status: Passed on March 25, 2019
Details: This bill set out to reframe the understanding of a previous bill, passed in 2011, which was interpreted to mean administrators and teachers could not touch students in any way and encouraged a "herding" tactic which was deemed ineffective.
Herding is a process where teachers had to guide students without touching them.
Under the Safe Classrooms Bill an educator will be able to touch or physically assist a student who is having a verbal or physical outburst.
RELATED: Classrooms in Crisis: Safe classrooms bill signed by Gov. Brown
Status: Passed on March 5, 2019
Details: Adi's Act, named after Adi Staub, a transgender student at Grant High School who took her own life in 2017, will require school districts to plan and address the issue of suicide prevention. This would require the State Board of Education to work with the Oregon Health Authority to create suicide prevention plans for districts.
RELATED: Breaking the Silence: YouthLine serves as critical resource for teens in need
Story continues below gallery
PHOTOS: Classrooms in Crisis scenes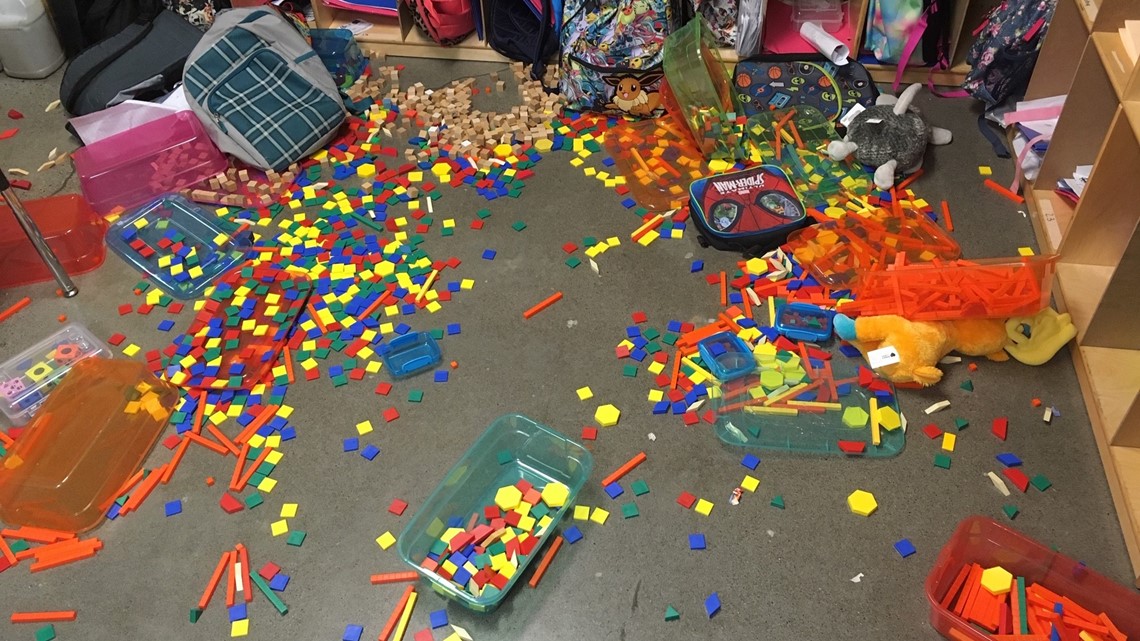 Status: Still on the legislative floor
Details: This bill would require school districts to track classroom clears. A classroom clear is a tactic used by schools when a student is "dysregulated" or experiencing a physical or emotional outburst. All other students are removed from a room for their safety and the safety of the student experiencing the outburst. Not all schools track these events at this time, HB 2224 would streamline this process across Oregon.
RELATED: Classrooms in Crisis: Bill would require Oregon districts to track 'room clears'
Classrooms in Crisis will continue to follow the legislation and strides the school system is making to find a solution to the myriad of issues teachers, parents, and administrators have said are afflicting Oregon students.
RELATED: Watch: Teachers, parents, lawmakers discuss solutions to Classrooms In Crisis
RELATED: Classrooms in Crisis: Teachers retiring, resigning over disruptive learning
RELATED: Classrooms in Crisis: Overwhelming response from teachers
RELATED: Classrooms in Crisis: New statewide report calls student outbursts community issue
RELATED: Classrooms in Crisis: Thousands of educators rally in Salem
RELATED: Classrooms in Crisis: A Parent's Perspective
RELATED: Classrooms in Crisis: Educators of special needs students sue districts