PORTLAND, Ore. — Ten Portland metro area paraeducators have filed lawsuits against three school districts for the abuse they say they suffered in classrooms and the lack of action by school officials to help them.
Paraeducators, also known as paraprofessionals, teacher aides and teaching assistants are school employees who work alongside and/or under the direction of a licensed or certificated educator. Their job is to support and assist in providing instructional and non-instructional services to children, youth, and their families, according to the National Education Association.
Joyce Moore, a paraeducator with Portland Public Schools for 26 years, was the first to file a lawsuit against the district.
"They knew. They were aware of the physical abuse, the feeling sexually assaulted [sic]," said Joyce Moore.
According to the lawsuit, Moore mostly worked in classrooms and PPS schools designated for students with mental and behavioral needs, including Woodlawn Elementary School and Pioneer School.
She said her job was to help teachers. Instead, she said she became a punching bag.
"I've had my breasts grabbed so violently it left bruises, I've had bodies rubbed against me in a sexual nature. I've had my rotator cuff torn, I've been head-butted, I've had several concussions, fractures, wore a cast, I've been peed on, bled on," said Moore.
While Moore said she experienced some of these incidents throughout her career, she said things got worse during the last five or six years.
"To not be able to protect other students, coworkers and myself, you know. You feel defeated," said Moore.
Julie Manzella started as a teacher's assistant and then worked as paraeducator at Sunnyside Environmental School for students from kindergarten through eighth grade.
Manzella, an educational assistant for 10 years, also said these incidents became more intense over the last five years.
"I've had water bottles thrown at my head, bricks thrown towards me, been kicked, bitten, my bra exposed, my dress lifted up," said Manzella.
Sarah Conley also worked at Sunnyside with kids on individual education plans, or IEPs.
She said instead of helping those kids, she spent her days handling violent and disruptive behavior incidents.
"The hardest thing for me was having my body exposed, like having my clothes completely pulled down. The worst part of that is that it was in front of many students. To have to see someone they trust and rely on exposed like that, it was very hard," said Conley with tears in her eyes.
Conley said she experienced these incidents during her entire four-year career.
All three women said they reported these incidents to the classroom teacher, their supervisors or district officials on several occasions.
"I'm certain the district knew this was happening because I spoke every day to my supervisor, teachers. We were asking for help consistently, regularly," said Conley.
They also claim parents didn't know what was happening in the classroom because as paraeducators they were not allowed to tell them.
"You can't tell the parent of the kid that had the disruption. You cannot tell the parent of a kid that was a victim of a disruption. If a parent sees a marking on a child, you cannot say what happened," said Moore.
Manzella said the teacher had to tell the parents what happened, but many times the teachers weren't there to witness the incidents.
"It's left up to the teachers communicating to the families. We were told we needed to focus on the positive things happening with the students," said Manzella.
Conley said the paraeducators would have to report these incidents to the teacher whenever students weren't around.
"They were getting this information sometimes hours after it happened. Then they were supposed to secondhand report it and then filter out what to tell parents," said Conley.
Once Moore filed her lawsuit, paraeducators from other school districts started coming forward with their stories, including John Percich.
Percich, a paraeducator at Beaverton High School for six years, recently filed a lawsuit against the Beaverton School District.
"I was working with severely impacted autism students. Special needs students, not mainstream students," said Percich.
Percich said he regularly reported issues with one particular high school student.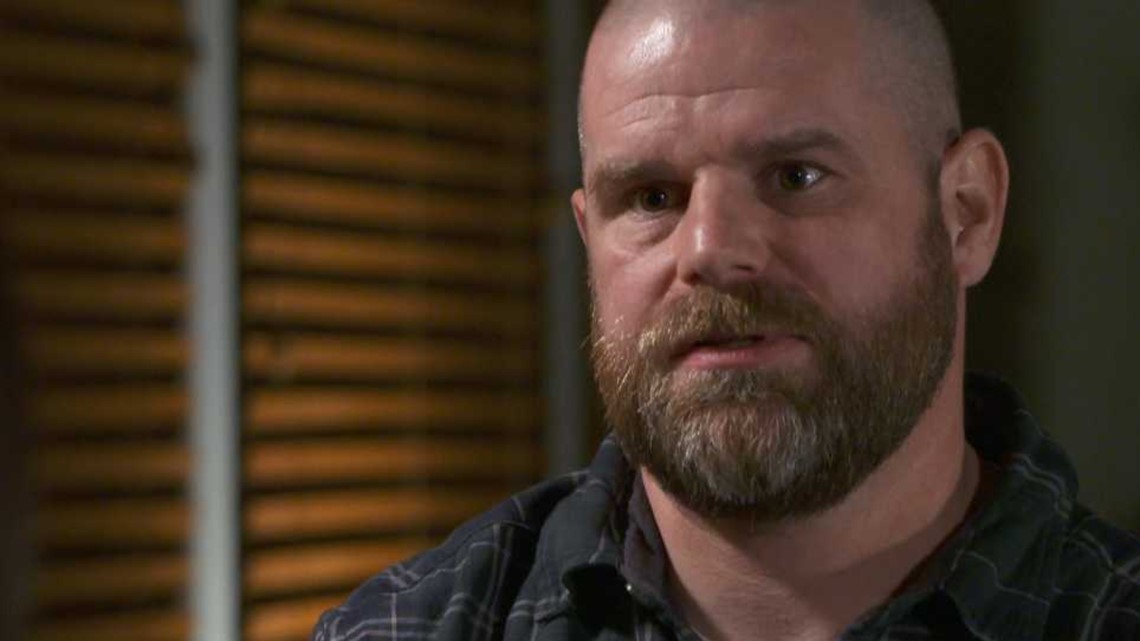 "[I saw]..inappropriate and unwanted touching in genital areas, pulling up pant legs, pulling up skirts. [He was] physically grabbing breasts, women's crouches, grabbing men in the front, grabbing buttocks," he said.
He said the school district did not help the teachers, the staff or students.
"With this particular student, we never had any intervention from district or behavior specialists, no one came in to give us any tools or suggestions to make that situation better for that student or the other students or the staff involved," said Percich.
He said the incidents got worse and the student continued to assault other classmates and staff members.
"It was escalating, myself and other colleagues were aware of that. We communicated that to the people we thought we needed to. Nothing was done," said Percich.
Percich said he was sexually assaulted one or two weeks after he requested to no longer be the same classroom as that student.
"I was violently sexually assaulted. The student came up from behind and shoved his hands down my pants and inserted his finger into my anus and caused internal bruising and a contusion. It's devastated me," said Percich.
He reported the sexual assault to the district, has been diagnosed with PTSD and is under the care of a therapist.
According to the lawsuit, Percich has been unable to return to work and receives workers compensation.
"The student that assaulted me was not suspended, was back in school the next day and went out in the public on a field trip. I'm the victim and I'm being shuffled away and brushed under the carpet," Percich said.
KGW contacted officials at Portland Public Schools and the Beaverton School District for comment on the allegations in the lawsuit. Spokespeople for both districts said they could not comment on pending litigation.
However, a spokesperson with Portland Public Schools said, "Paraeducators are critical to the success of our special education classrooms and programs. They provide vital support to students and educators and are a valuable part of Portland Public Schools workforce. While we cannot comment on the specifics of the lawsuit, we can say that we work hard to support our paraeducators."
Rebecca Cambreleng is an attorney who represents the Portland Public School paraeducators, Percich and a third paraeducator, Valarie McNair, who teaches in the Gresham-Barlow School District.
"I was appalled and concerned for the safety of the students and the employees, the educators in these classrooms," said Cambreleng.
According to McNair's lawsuit, she was physically and sexually assaulted in the classroom and filed 15 reports to the district between October 2017 to October 2018 and no action was ever taken.
Like the other districts, a spokesperson for the Gresham Barlow School District said they couldn't comment on the lawsuit.
"We are hoping for district accountability for these unsafe classrooms," said Cambreleng.
KGW has interviewed dozens of teachers and school administrators about an increase in verbal, physical and sometimes violent disruptions in Oregon and Southwest Washington classrooms. We've received emails from hundreds of additional teachers who tell similar stories. Many teachers say they don't have the proper training, support or resources to deal with this disruptive behavior. The teachers don't blame the kids, pointing out that many students have suffered trauma in their lives; however, they say the current law makes it difficult to handle these incidents effectively. In many cases they are forced to clear all other students out of a classroom until a disruptive student can calm down. We will continue to tell these stories and push for solutions from lawmakers and school officials.
Do you have a comment or idea related to our Classrooms in Crisis coverage? Please email callcristin@kgw.com