PORTLAND, Ore — We'll have a soaking Friday night across Northwest Oregon and Southwest Washington. A strong cold front sweeps through tonight, with gusty south wind, and steady rain.
As that front passes, steady rain ends, but cold air aloft sets us up from frequent showers in between sunbreaks this weekend. The heaviest showers will likely contain hail and may be accompanied by some thunder. Highs remain in the upper 40s both Saturday and Sunday.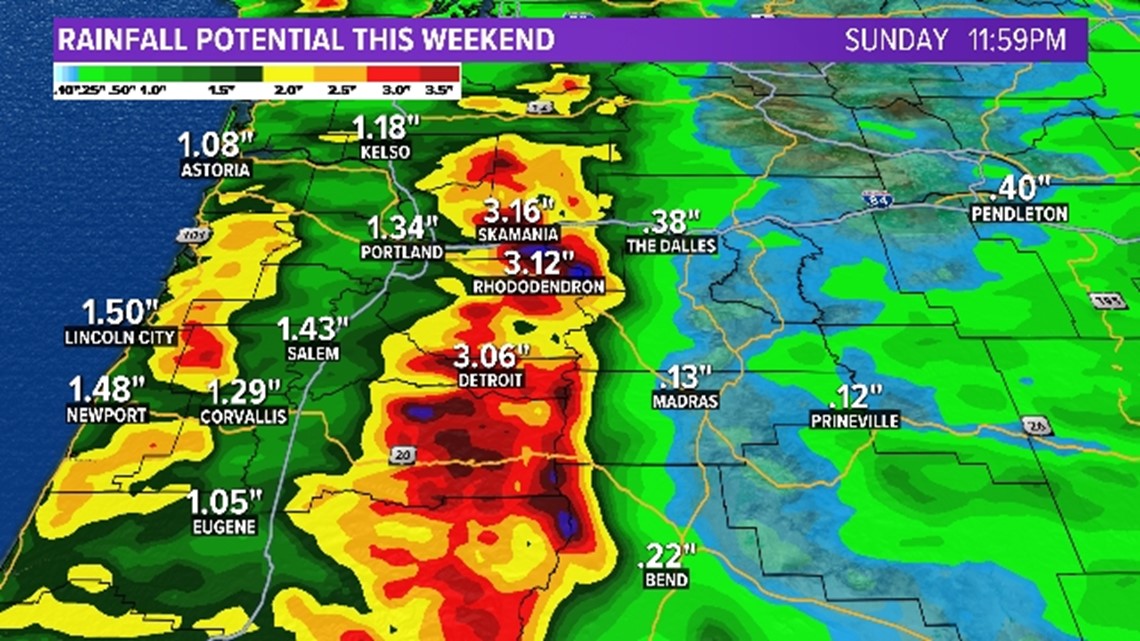 Snow levels fall to between 1 and 2-thousand feet early Saturday, setting up for heavy snow in the Oregon Coast Range, and snow covered Coastal Passes- at least at night and during the morning hours.
The Cascades get hammered with snow for the next 48 hours- with several feet likely at the passes and above.
Winter Storm Warnings are in effect through the weekend for both the Coast Range, and the Cascades.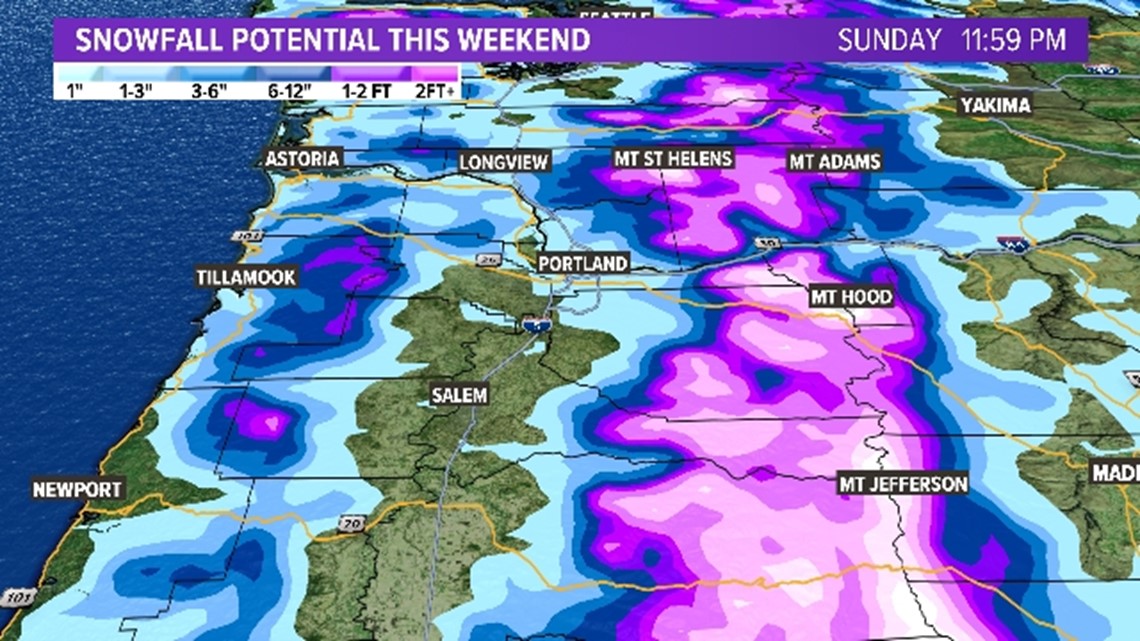 Precipitation lightens up early next week, though overnights will be quite cold in Portland, in the mid 30s. It's possible snow levels dip to as low as 500' Sunday and Monday nights- though moisture looks really limited at this time.
Early morning snow/rain showers Tuesday clear by afternoon, with high temperatures rising back into the 50s.
Models are starting to trend warmer and drier for the middle of next week, and particularly next weekend.