A significant number of regional flights are expected to cancel throughout the day as icy conditions persist, Alaska said in a statement.
On Friday Alaska Airlines announced that it has canceled all remaining flights in and out of PDX due to the ice storm that arrived in Portland and the Pacific Northwest on Thursday night.
Very few, if any flights out of PDX from any airline remained on the schedule without being canceled or delayed as of 2 p.m. on Friday. More than 300 flights had been canceled between arrivals and departures at the airport.
Alaska said it had canceled more than 500 flights in and out of Portland and Seattle due to the storm. The airline said that some flights were beginning to operate out of SEA-TAC by Friday afternoon, but "ground conditions remain very challenging."
"Planes and ramp areas are covered in thick sheets of ice, which has slowed down operations across the Pacific Northwest," Alaska said in a statement.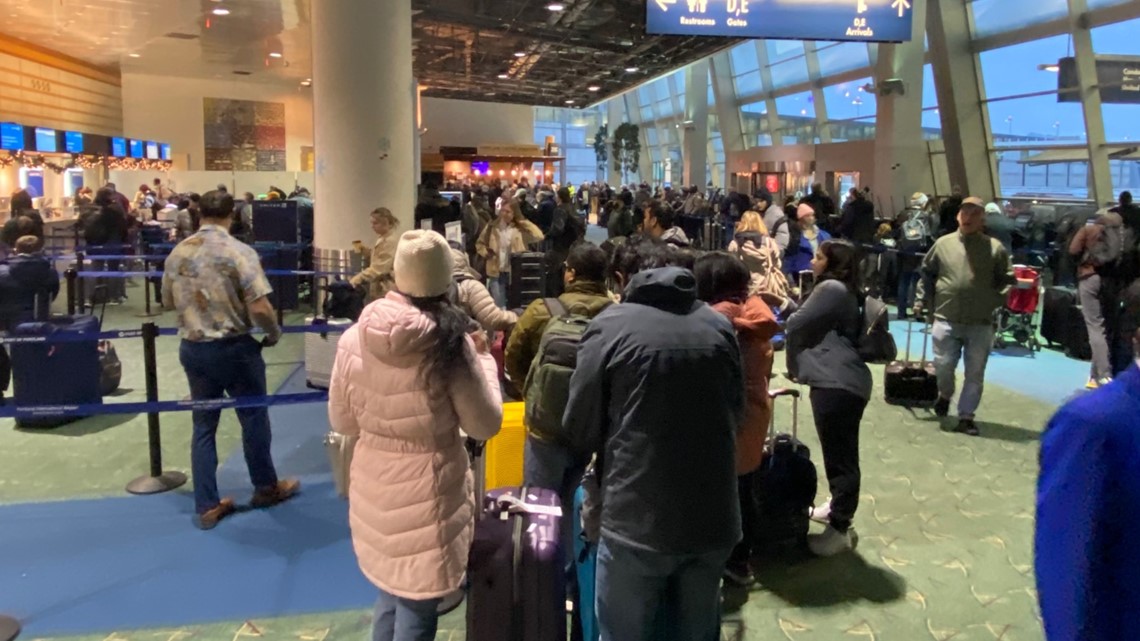 Despite the cancellations, which totaled 307 flights in and out of PDX as of about 1:45 p.m. Friday, there were still a lot of flyers waiting in customer service lines Friday morning at United, Delta, American and Alaska, KGW's Evan Watson reported. That included a family of 29 hoping to get to Hawaii. They told Watson they've been planning the trip for 4.5 years.
The cancellations and delays include flights to and from Denver, where a monster winter storm has grounded hundreds of flights, but they also cover a wide range of national and international destinations.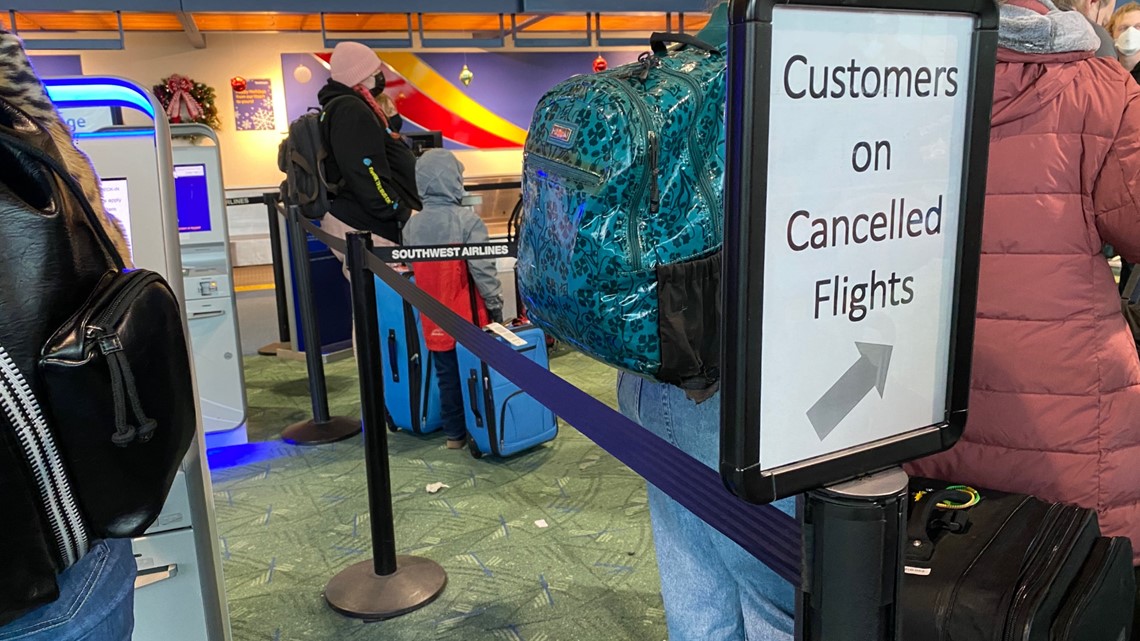 Some of the cancellations in Portland began as early as Wednesday, according to Port of Portland media relations manager Kama Simonds, although they were primarily due to weather in other parts of the country.
Travelers with questions about their flights should contact their airline, or use their airline's app or website to avoid long wait times on the phone, she said. They can also keep an eye on flight status information at flypdx.com.
Travelers whose flights have been canceled should not go to the airport, Simonds said, but should stay safely at home and call their airline to reschedule.
The Port of Portland, which operates the airport, is one of many local agencies that have been working this week to prepare for the ice storm. Crews at the airport will deploy specialized equipment to keep the airfield clear of snow and ice, Simonds explained earlier this week.