Conditions are expected to be relatively dry through the middle of the week aside from some rain Tuesday, according to KGW meteorologist Rod Hill, but temperatures will get chillier Wednesday and Thursday.
That's thanks in part to a large arctic air mass that's predicted to descend and bring severe winter weather to much of the United States this week. Most of it will be east of the Rocky Mountains, Hill said, but Portland will catch the edge of it as east winds pick up and bring cold air in through the Gorge.
The winds could bring temperatures down into the 20s, Hill said, and moisture is predicted to head inland from the Pacific at the same time, which could set up hours of freezing rain or sleet starting as early as Thursday afternoon and continuing into Friday, creating a substantial build-up of ice on the roads.
That could spell trouble at a time when lots of Portlanders will be headed out of town or welcoming far-flung family for the holiday weekend.
The Portland Bureau of Transportation tweeted on Tuesday that crews have already put out 2,922 gallons of de-icer in preparation for the storm, and urged residents to stock up on supplies and check in with vulnerable neighbors.
The Fridays before Christmas and New Year's Eve are typically the peak travel days at Portland International Airport, and they're each expected to see about 52,000 travelers on each of those days this year, according to a news release from the Port of Portland.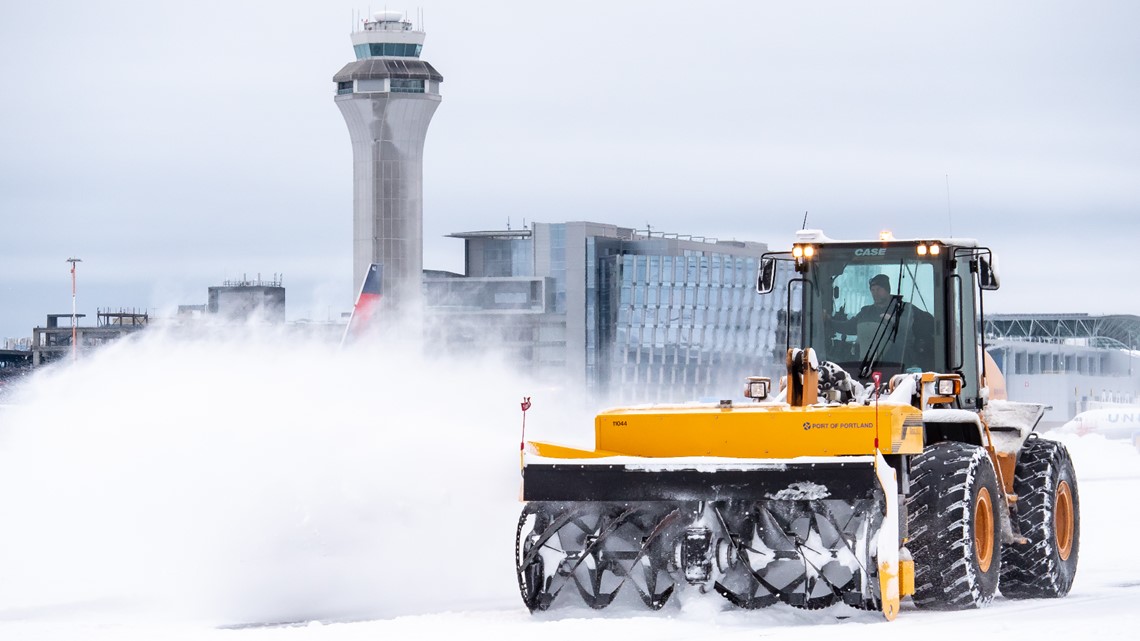 Travel rates haven't quite recovered to pre-pandemic levels, but they're increasing; the Port expects to see 593,000 travelers pass through PDX in the final two weeks of the year. The Transportation Security Administration warned travelers Monday that security checkpoints will be busier than last year.
Freezing rain has the potential to snarl freeways and runways alike, but Port of Portland media relations manager Kama Simonds said the airport knows how to get through poor weather.
The airport monitors forecasts carefully and pre-treats paved surfaces with anti-icing agents when bad weather is imminent. PDX maintenance crews are often placed on standby and transition to rotating 24-hour shifts as needed, deploying specialized equipment to de-ice surfaces and keep the airfield operational if freezing rain starts to fall.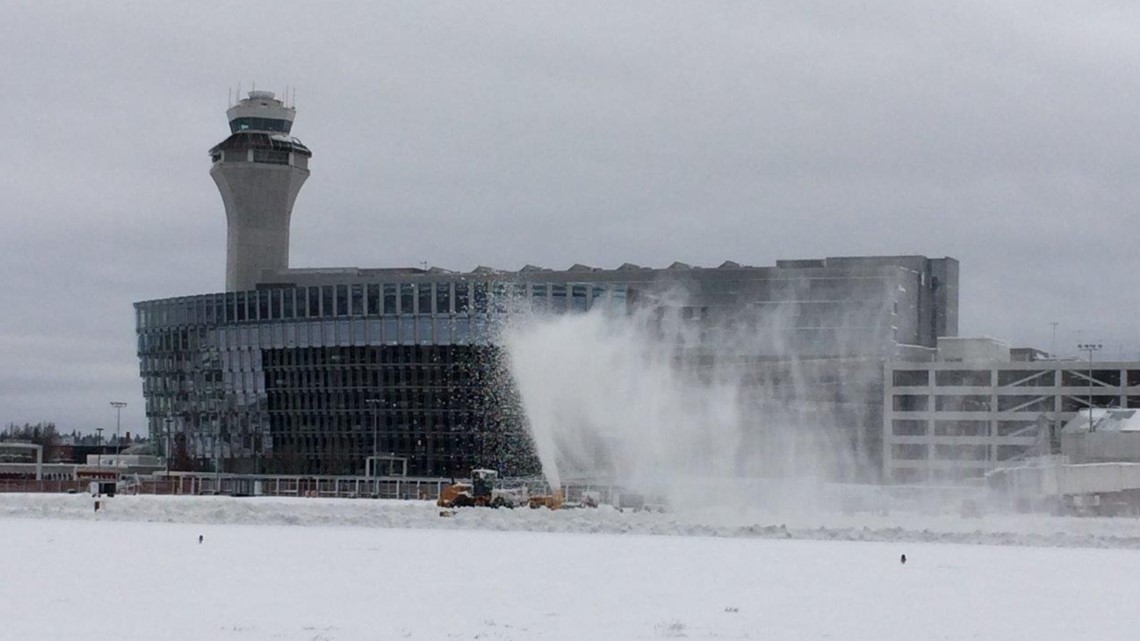 Port crews work to keep the airfields clear of ice, but it's up to the airlines to keep their own planes ready to go. Alaska Airlines posted an explainer last week about how it handles snow and ice, including adjusting flight schedules to create more time to de-ice the planes.
Travelers should always check in with their airline about flight delays or cancellations before heading to the airport, Simonds said, and people who are concerned about this week's forecast might consider reaching out to their airline to see if they can make trip adjustments in advance of bad weather.
"We're seeing that airlines are quite proactive and quite flexible when it comes to making changes to a travel itinerary with bad weather in the forecast – no one wants travelers to be stuck during their journey, not the airline nor the airport and definitely not the traveler!" she wrote in an email.