Police were called out to Northeast Sumner Street near Northeast 55th for reports of the shooting shortly after 5 p.m. Officers provided trauma first aid to victims until ambulances arrived.
According to Portland police, two victims were taken to the hospital by ambulance while two more arrived in private vehicles. All four people are expected to survive.
Anthony Henderson has lived in the neighborhood for three or four decades, 10 years at his current home. He said that it's usually pretty quiet, more so than when he was growing up.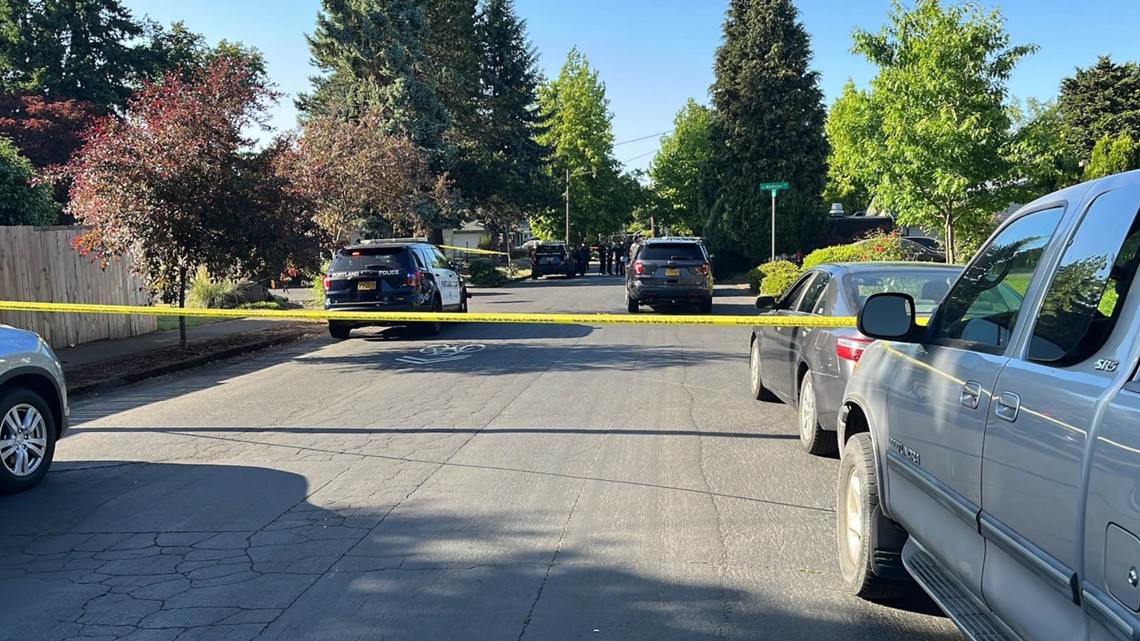 "This is a little surprising — a lot surprising, this many bullets," said Henderson. "Several clips, several rounds, the police officer said maybe a hundred. Sounded like at least two different guns — sounded like a shootout."
Henderson said it was shocking having this happen in the middle of the day, while he was just sitting inside.
"We thought for sure it was fireworks or something, that many, or maybe someone just goofing off and sending some rounds into the ground," Henderson said. "But then it kept going, then it would stop and keep going. It was a good 8 to 10 minutes of gunfire."
It was a frightening experience, Henderson said, but the police officer he spoke with was reassuring and shared what info he could.
"We definitely have a serious problem, but I think there's a serious problem in every major city across the United States," Henderson said. "I don't have a solution."