LAKE OSWEGO, Ore. — With more than 13 miles of lake shoreline, Lake Oswego or Oswego Lake, whatever you decide to call it, is home to some pretty pricey real estate. These days, homes sell for millions of dollars.
Before we move on, the lake — technically a reservoir — is officially called Lake Oswego, according to the United States Geographic Names Board, the governing body in charge of approving geographical names.
Ok, back to the million-dollar homes, because the land wasn't always this expensive.
"They literally could not give away lake front property," said Mark Browne, a volunteer archivist at the Oswego Heritage House in Lake Oswego.
"It's a remarkable bubble of history for me," Browne said of the Lake Oswego area.
Both the city and lake didn't look like what they do today. There were no homes built on the shoreline, city streets didn't exist and the lake wasn't even as big as it is today. In 1847, when the first settlers moved in, it was just land covered in trees. In 1847, the city's founder, Albert Alonzo Durham, and his wife, Miranda, secured a donation land claim and moved there from New York.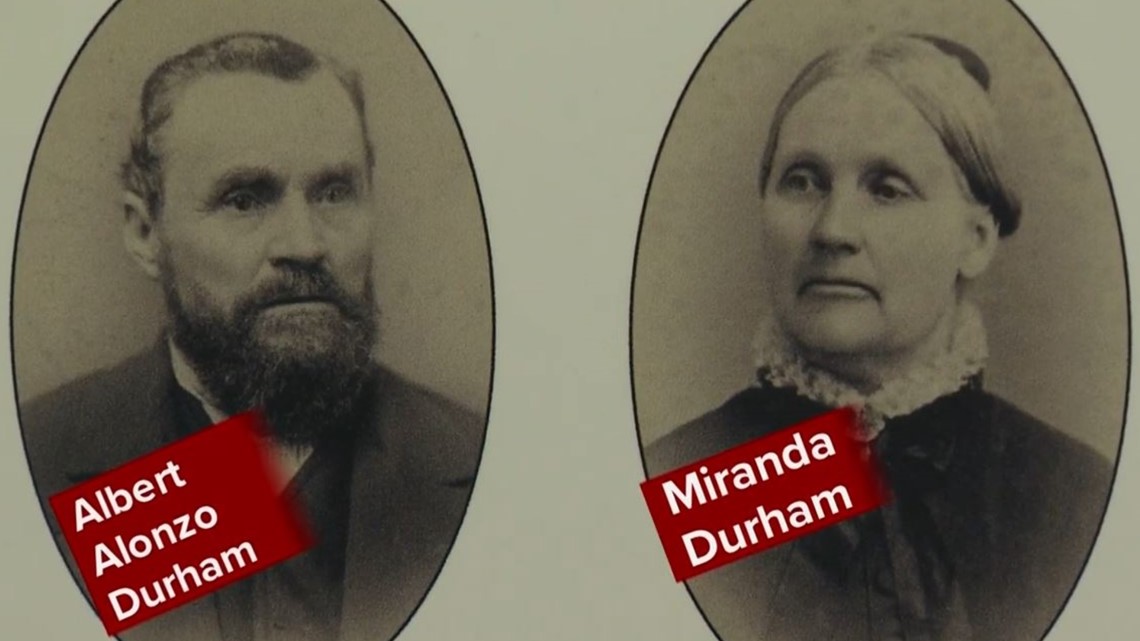 "He was a millwright. When he got here, he was looking for a waterfall to drive the mill," Browne said.
Durham and his wife settled on the north side of the lake where it meets what is now called Oswego Creek. He named the town Oswego after the city in New York. Browne said he's not sure why it was named Oswego because Durham was not born or raised in Oswego, New York. "He was actually born in a county four counties over," Browne said.
The lake once held a few different names before it was changed to Oswego Lake and then Lake Oswego.
A survey map of 1852 shows the name of Oswego Lake as Sucker Lake, named after the creek that flows out of it into the Willamette River. Sucker Creek is now known as Oswego Creek.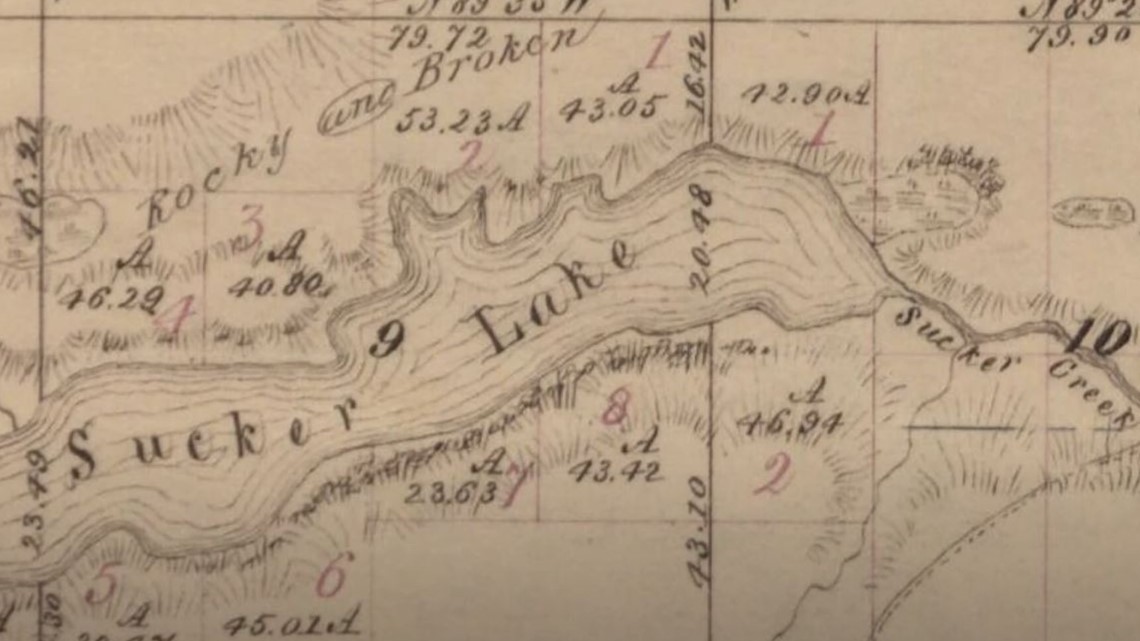 The creek had been farmed and fished by fishermen and native tribes for the lamprey eels that were in vast supply in the river. Lamprey eels have a distinctive round mouth that helps them suck or latch onto rocks. Even today they are still a source of food and hold a cultural significance for tribes.
Because the lamprey eels were in such large supply, the creek was named Sucker creek and thus Sucker Lake.
"It's remarkable, it's sort of a free grocery store for everybody and that was its draw," Browne said.
Durham moved away in 1866 and settled the community of Durham near Tigard and Tualatin.
So how did Oswego go from a land full of trees to a land full of trees with million-dollar homes? Money, of course.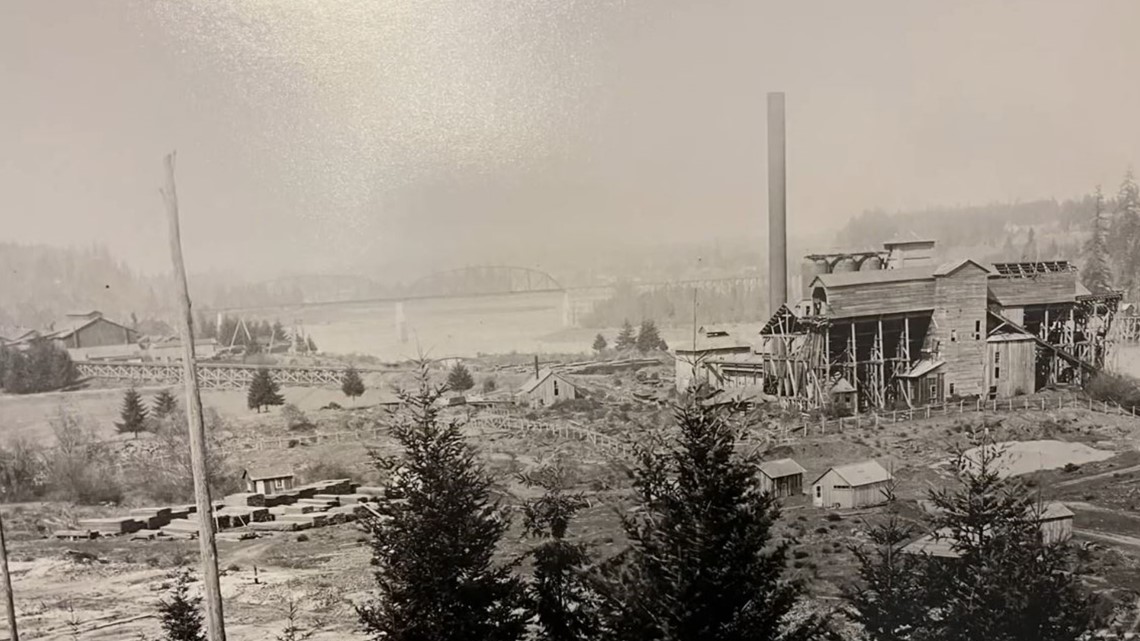 Around the same time Durham was moving out, the iron industry moved in.
When iron was found in the hills around the lake, the hope was that Oswego would become the "Pittsburgh of the West."
The land had iron and had enough trees to keep a furnace or smelter like this one burning.
A brief history on the city's website says: "At its peak, the iron industry employed some 300 men. In 1890, production reached 12,305 tons of pig iron. Oswego was booming. It boasted a growing population, four general stores, a bank, two barber shops, two hotels, three churches, nine saloons, and Davidson's drugstore. An opera house proved to be a profitable investment."
Multiple iron businesses came and went over the course of 30 years, but unfortunately, the iron business flamed out and all that's left today from that era is this furnace still standing in George Rogers Park in Lake Oswego.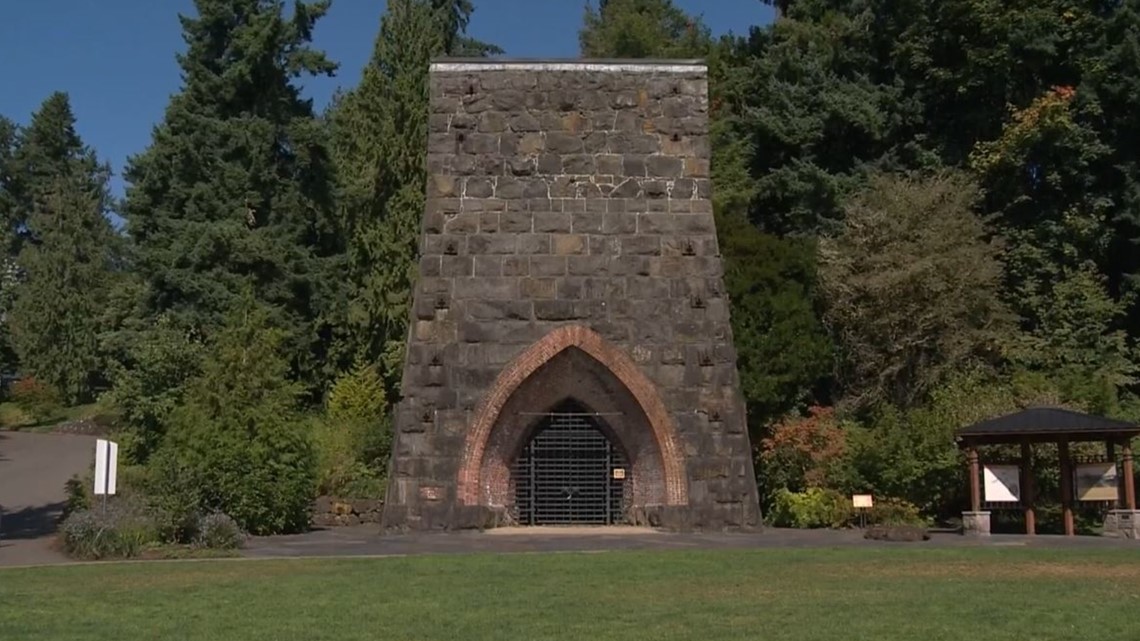 The Oregon Iron & Steel Company sold off large tracts of its 24,000 acres of land to developers like the Ladd Real Estate company. With lake front property for sale, you'd think it'd be a hot commodity. But things were different more than a century ago, Browne said.
What it boiled down to was a lack of roads down to the lake, no power, and soggy, muddy land that made the land less desirable.
With that in mind, it was also hard to market homes for a place called Sucker Lake.
"It was hard," Browne said. "One of the reasons they changed it to Oswego is it's a lot better for real estate purposes."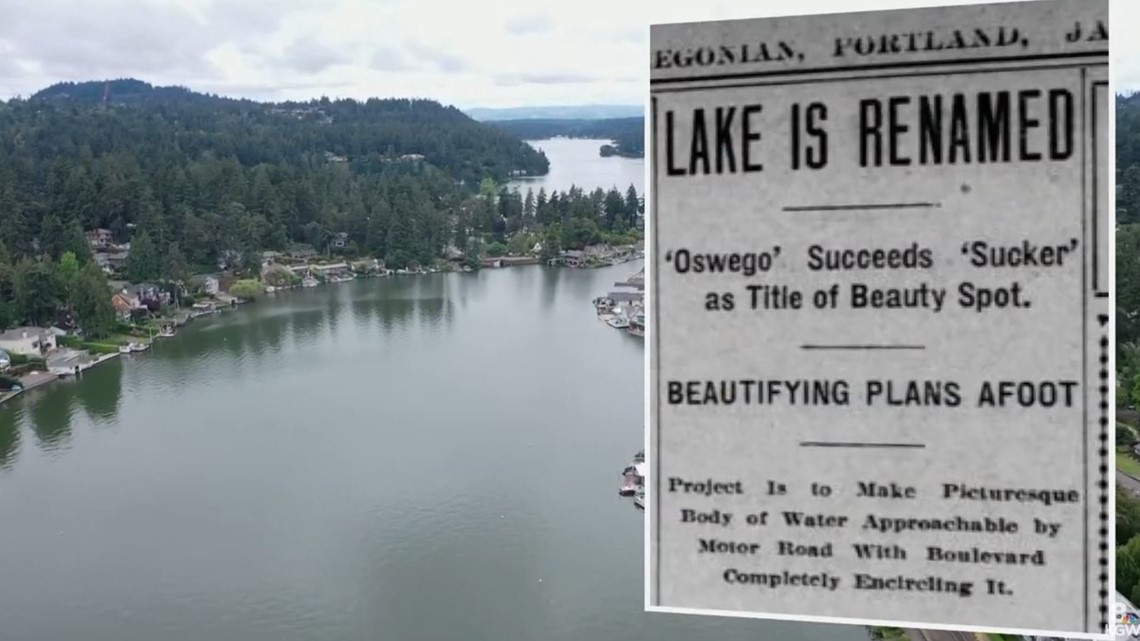 In 1910, the city of Oswego was incorporated and since 1926, the city's unofficial motto has been, "Live where you play," created by Paul Murphy, the developer of the Oswego Lake Country Club.
Home sales and development around the perimeter of Oswego Lake really took off in the 1940s and '50s.
In 1913, the lake's name changed from Sucker Lake to Oswego Lake, and in 1960, the community of Lake Grove was annexed into the city and the named changed from Oswego to Lake Oswego.