BORING, Ore. — As you drive along Highway 212 heading east from Clackamas, you're welcomed to Boring, Oregon, an unincorporated small town in Clackamas County.
The town, despite what many might think, was not named after the adjective.
"No, the town of Boring is named after a guy named William Boring who donated land for the first school," said Bruce Haney, author of the book Eccentric Tales of Boring, Oregon.
William Harrison Boring and his wife Sarah moved from Illinois and settled in the area in the 1870s.
"He was in the Civil War, he was an American Union soldier," Haney said.
The couple donated some of their land for the first school. The ever-important post office was also established, and those helped the location earn the name of Boring, Oregon.
And that's about it. That's the short version of how Boring got its name.
"The history of Boring is exciting. There's plenty of stories," Haney says. "There's the boxing story. That's my favorite story."
In the year 1905, the people of Boring were being terrorized by one man.
"This guy named Free Coldwell moved to town and started fights with everybody. He claimed he was a prize fighter." Haney said.
Coldwell was described in the Sunday Oregonian as a big guy with red hair and "arms like a gorilla". He was tough looking on the outside, but not as tough on the inside — as he would soon find out.
He was a menace to society and was picking fights, and Boring residents had had enough, according to historians.
"So they hired a guy who was training in Portland, a guy named Tommy Burns, to come fight him." Haney said.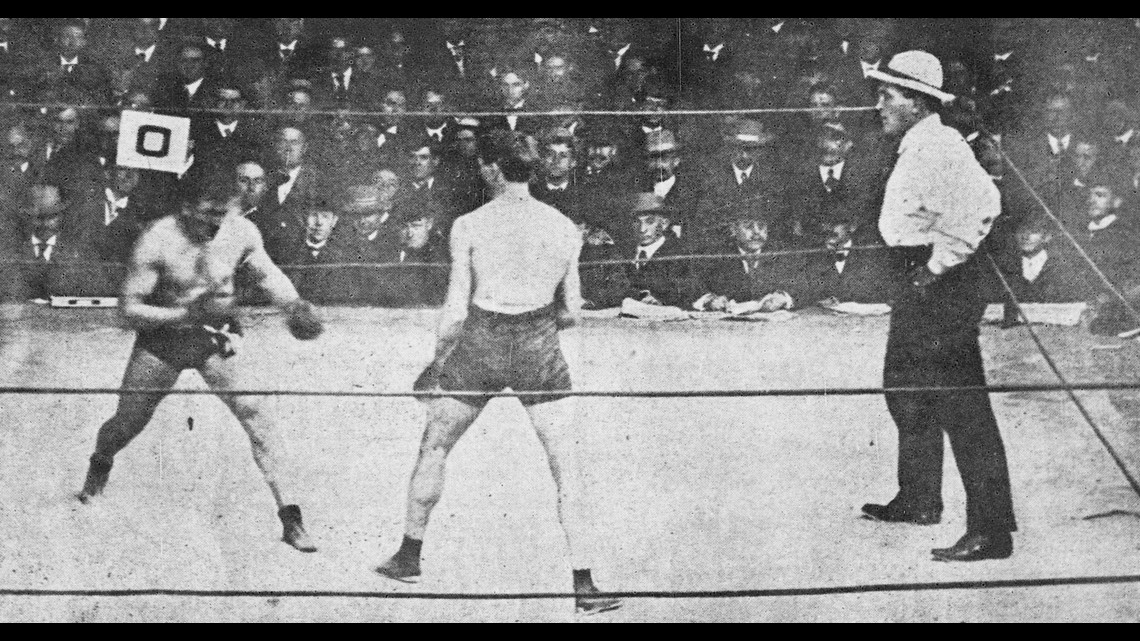 Tommy Burns was a Canadian-born boxer, an up-and-coming prize fighter training in Portland for a fight. To disguise who he really was, the town had him go by his given name of "Mr. Bruso" in hopes that Coldwell wouldn't know who he was.
"The town gave him one rule: 'You can beat up Free Coldwell as much as you want, but don't kill him. We don't want to pay to bury him,'" Haney said.
A crowd gathered inside a small building in Boring to watch the town bully hopefully get what he deserved.
"So they have their match and Tommy Burns actually plays it up. He pretends to not be as good as he is," Haney said.
After three rounds, Coldwell thought he was winning — but little did he know who he was actually fighting.
"Fourth round comes around and that's when he's like, 'I'm ready to do the real thing.' He punches Free Coldwell straight in the nose."
Burns struck so hard that Coldwell's nose started to bleed. The Sunday Oregonian wrote after the match that his blood was "a shade darker than his hair."
Then, in the fifth round, Burns stopped playing around and gave Coldwell a punch to the gut. Coldwell jumped out of the ring and protested, saying, "That's no fair to hit a man in the stomach."
When Coldwell refused to get back in the ring, Burns was declared the winner. His grand prize was $4.90.
The next day, the headline in the Sunday Oregonian read, "JUST A QUITTER."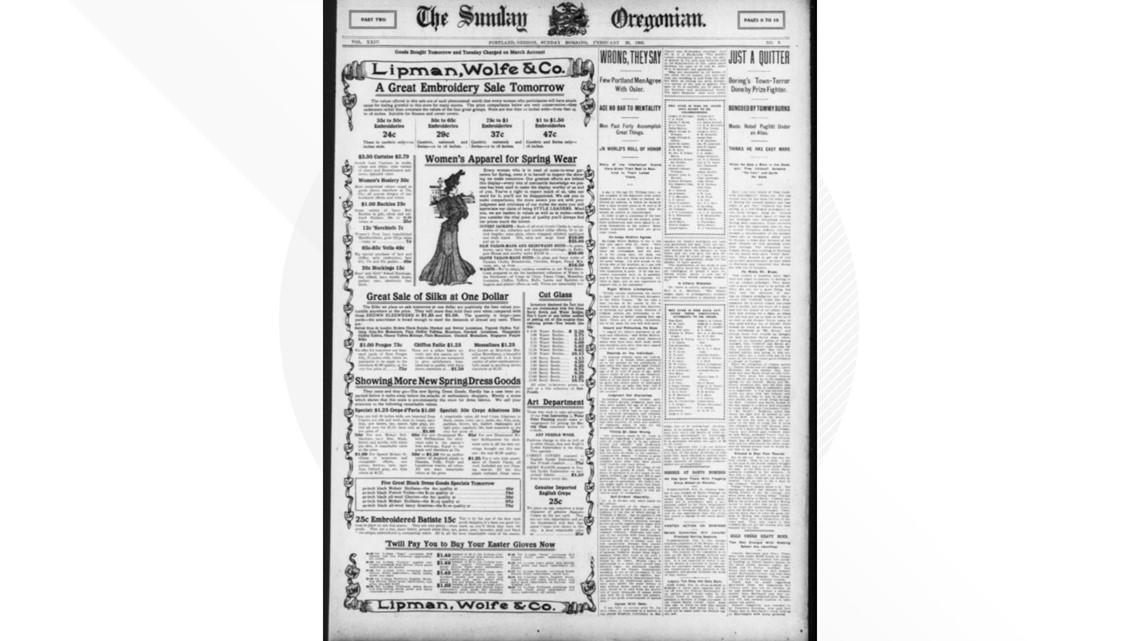 "That's what he was known for in the town of Boring from that day on," Haney said. "And that's probably why we've never heard his name in the newspaper archive after that."
Burns, on the other hand, would go on to eventually become the world heavyweight champion — a title he would eventually lose to Jack Johnson, the first black heavyweight champion, and during the height of Jim Crow.
As Haney will attest, the name of the town may be Boring, but its history is anything but.