PORTLAND, Ore. — A 31-year-old Portland woman was sentenced for her role in the Jan. 6 insurrection at the US Capitol. Lilith Saer appeared by video before a federal judge in Washington D.C.
Saer received a sentence of 3 years on probation, 200 hours of community service, and a $500 restitution payment.
The judge declined the prosecution's request for 60 days of home detention, but increased Saer's requested community service hours from 60 to 200.
Court documents suggest social media sleuths helped identify the Portland woman who stormed the U.S. Capitol on Jan. 6, 2021. Saer, who had distinguishable, bright blue hair, could be seen in several videos from the Capitol that day.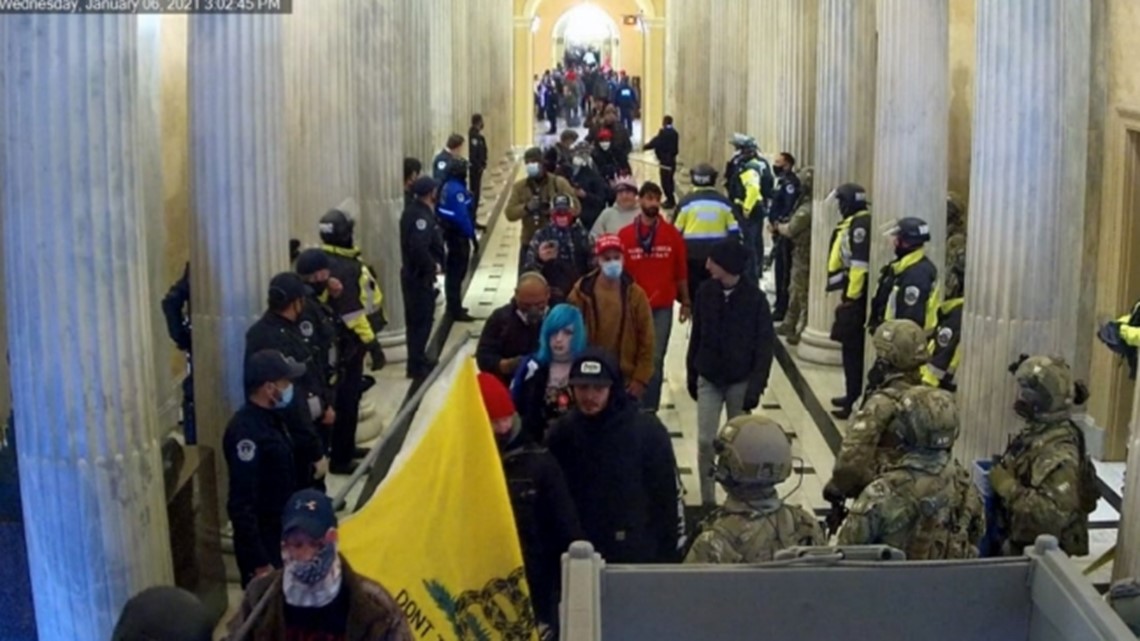 The federal judge said that while there is no evidence Saer came prepared for violence, photos and videos show that she was close enough to witness that the Capitol had been violently breached.
According to sentencing documents, when Saer entered the Capitol the crowd already inside was shouting "Traitors! Traitors!" at a group of U.S. Capitol Police officers. She stayed inside for about 6 minutes.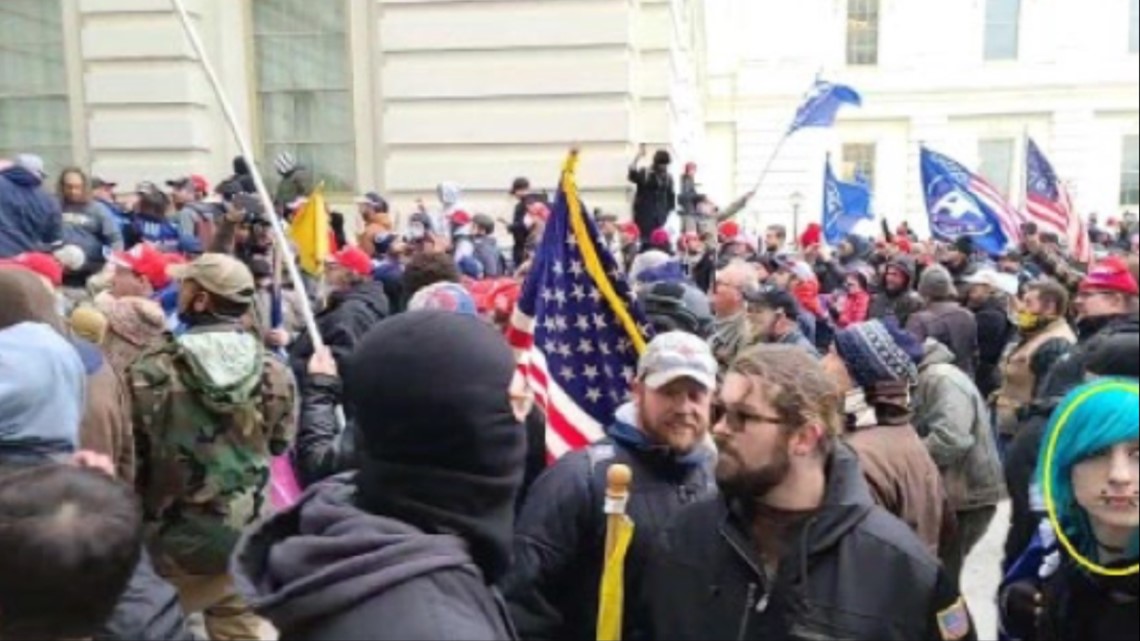 On Tuesday, Saer told the judge that she accepted responsibility and regretted her actions on January 6, 2021 and that her "sole desire" is that her actions could be "taken back."
Investigators were able to confirm her identity through public records and previous appearances, including a 2019 protest outside of Portland Mayor Ted Wheeler's house. During that protest, Saer was interviewed by Portland State University's student newspaper, the Vanguard, and the video was posted to YouTube.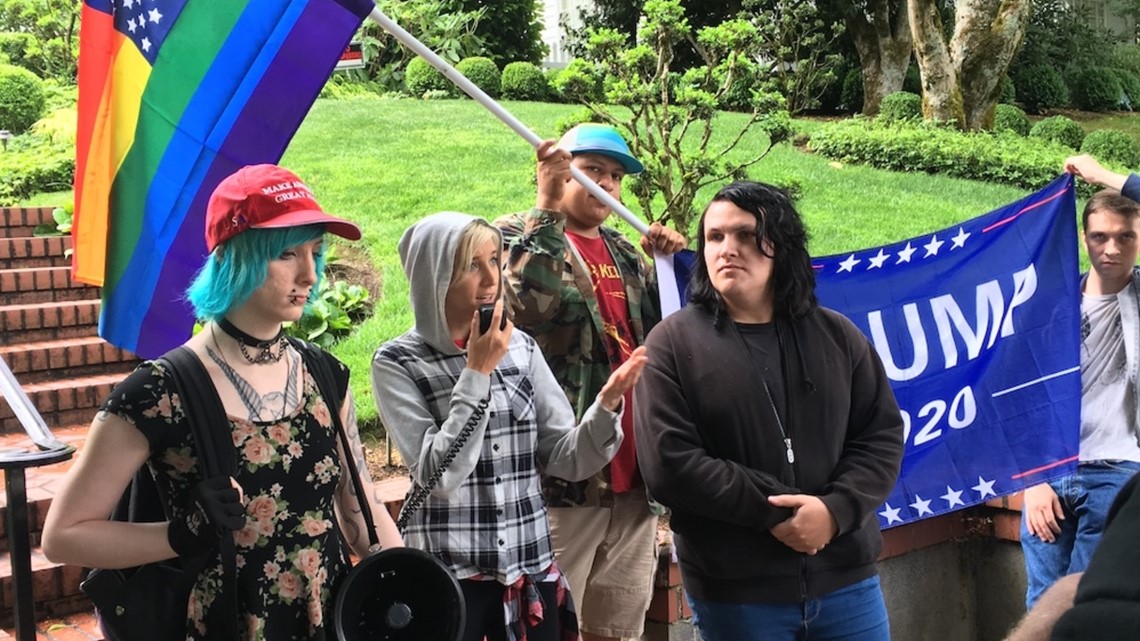 In the sentencing hearing, the federal judge said she was concerned by Saer's actions on social media between November 2021 and March 2023.
During that time, she re-tweeted posts that falsely suggested Jan. 6 didn't happen, posts that alleged police brutality inside the Capitol, and claims of conspiracies involving the FBI.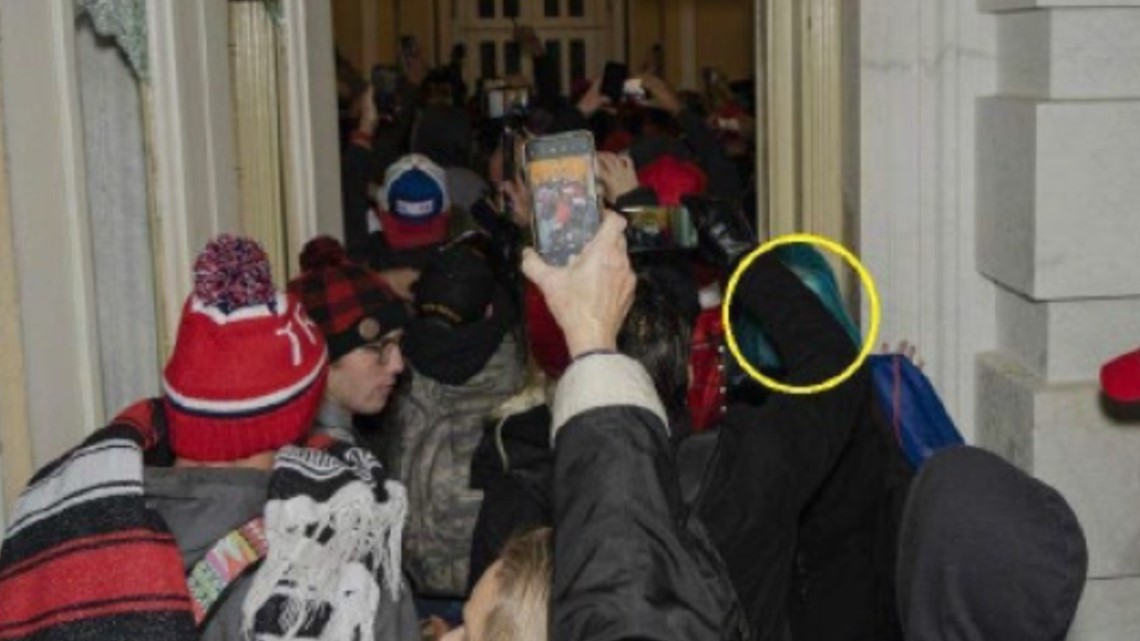 Saer, a self-taught software engineer, most recently "worked remotely with a company headquartered in London at an annual salary of $196,3000 until her termination in February 2023," according to court documents.
Her defense attorney argued against home detention due to her current employment, saying the community is better served through community service.
The federal judge said she decided not to impose a fine based on Saer's current unemployment.
More than 950 people have been arrested in connection with the Jan. 6 attack, according to the U.S. Department of Justice. Saer is the ninth person from Oregon or Southwest Washington to be charged in connection with the Jan. 6 riot.