Minutes later, after the bloodied officer escaped a chokehold and shot Thomas twice, emergency dispatchers tried to send an ambulance to the scene, but there wasn't an ambulance available.
The federal officer was taken to a hospital by USMS agents while complaining of head and neck pain and bleeding from his mouth and ear, FBI special agent Joseph Youngblood wrote in the affidavit filed in federal court.
Youngblood said Thomas climbed the courthouse gate, choked and punched the officer in the head near the security area, put the officer in a chokehold outside the courthouse, and then hit the officer in the head with the officer's radio.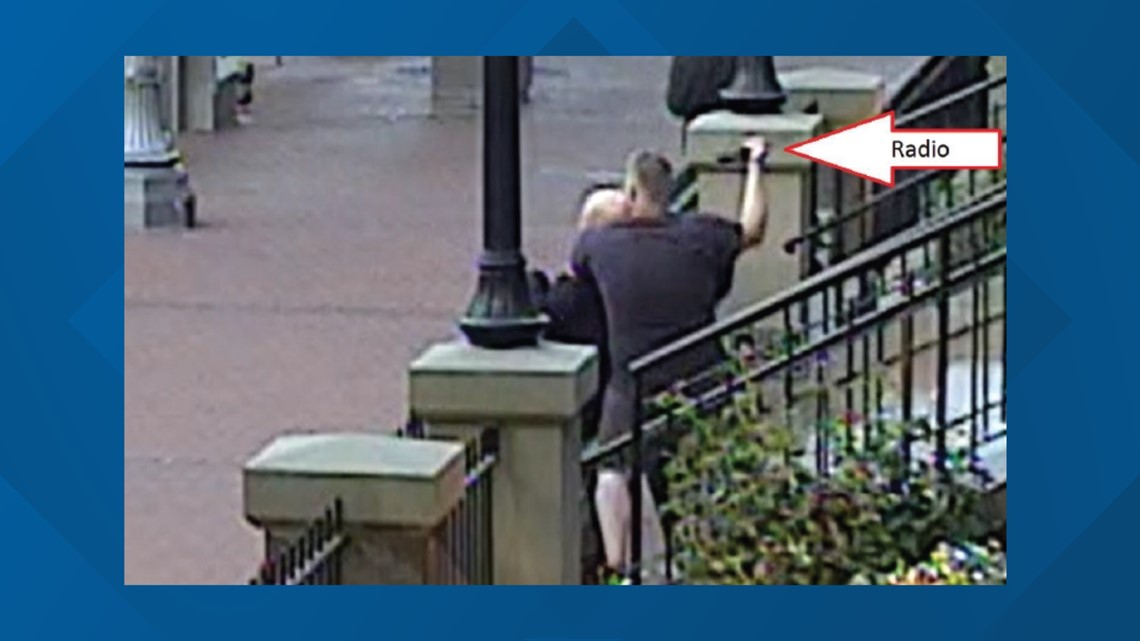 "Oh yeah they were tussling pretty aggressively, and the suspect was getting the best of the security guard because he was bigger," said Jason Roark, a man who told KGW he witnessed the assault and subsequent shooting.
According to the affidavit, a witness told investigators that the officer's face was turning "purplish-blue" before someone distracted Thomas and the officer shot him twice in the stomach.
KGW asked Aaron Schmautz, Portland Police Association president, if the incident and lack of available ambulances should raise concerns — both for law enforcement and for the public.
"At the end of the day, if someone is experiencing a medical crisis in this city when they call 911, it's our moral responsibility to have an ambulance available," Schmautz said. "It's very concerning."
To verify the affidavit statement, KGW requested "Level Zero" data from BOEC — showing the times and locations of 911 calls in which Multnomah County ambulance provider AMR did not have an available ambulance crew to respond on July 3.
That data shows AMR was at Level Zero for an emergency call at 6:31 a.m. at 701 SW 6th Avenue, the block of the Pioneer Federal Courthouse and within 5 to 10 minutes of the reported assault.
AMR's issues with ambulance response are nothing new. The dataset shows AMR was unable to immediately send an ambulance to 28 other 911 calls on July 3.
"Our entire woven web of public safety needs help, we need more firefighters, we need more paramedics," Schmautz said. "We're dealing with a public safety crisis in this city, it's hitting every different piece of our infrastructure, we have to continue thinking about what those solutions look like."