Access to the river, it's something that seems simple, but it's not easy for everyone.
"As an active paddler, I sort of take for granted the opportunity to get out on a river pretty quickly and I have a level of comfort with it," said Glenn Fee. "But a number of people don't, we need to remember that, and that's something that we embrace."
Fee is the executive director of Tualatin Riverkeepers, the community-based organization formed about 30 years ago to protect and restore the Tualatin River watershed.
"We were founded as part of a grassroots effort really looking to protect the river but also to stop a proposed west side highway expansion," Fee said. "And that sort of spirit of it being a community organization has carried through."
The watershed is relied upon by over 500,000 people. Fee said by getting more people onto the river, they're more likely to advocate for it. It's also a great place to start if you've never recreated on water.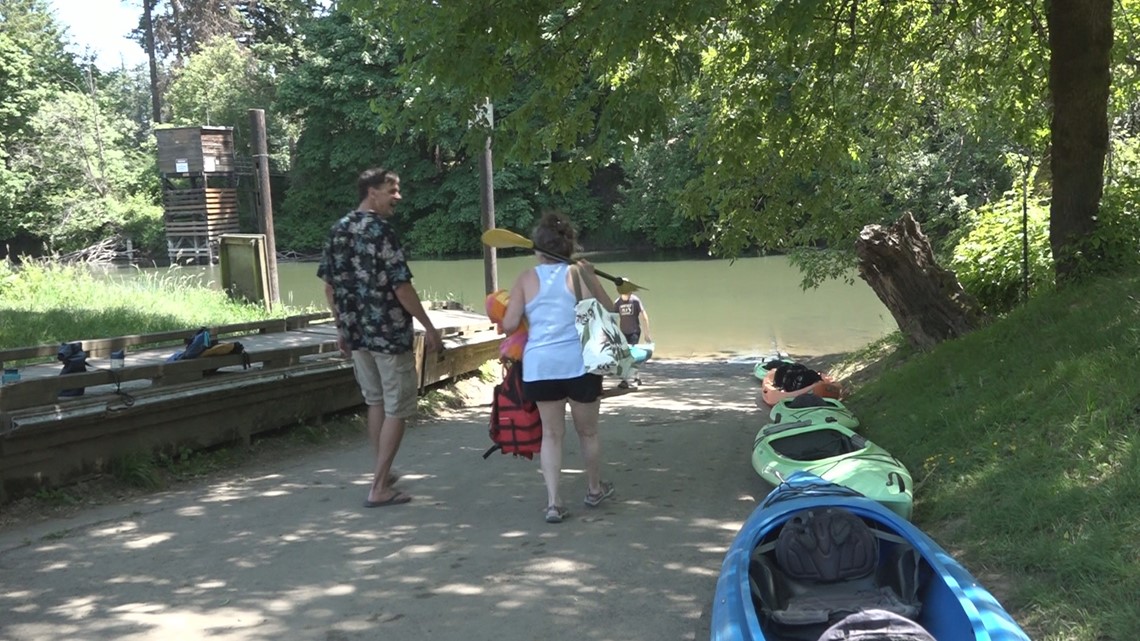 "It's the perfect river for a first-time experience," he said. "It flows very slowly…and there's not a whole lot of, except for the lower part of the river. There's not a whole lot of rapids or things that you have to deal with in that regard."
Volunteers with riverkeepers regularly clean trash from the river and remove invasive species from along its banks. Cook Park in Tigard is the center of their summer operations. Kayak rentals (paddle and life vest included) are available Fridays, Saturdays, and Sundays through Labor Day. At Hillsboro's Rood Bridge Park, you can rent every other weekend.
It's a major way they increase access to the river.
"It's our way of getting as many people — especially who are new to the river —out onto different stretches of the river to learn about those stretches, to learn about the history of the river, to learn about some of the indigenous peoples who were here first, but also as a way for people who are unfamiliar with it to become advocates for the river itself," said Fee.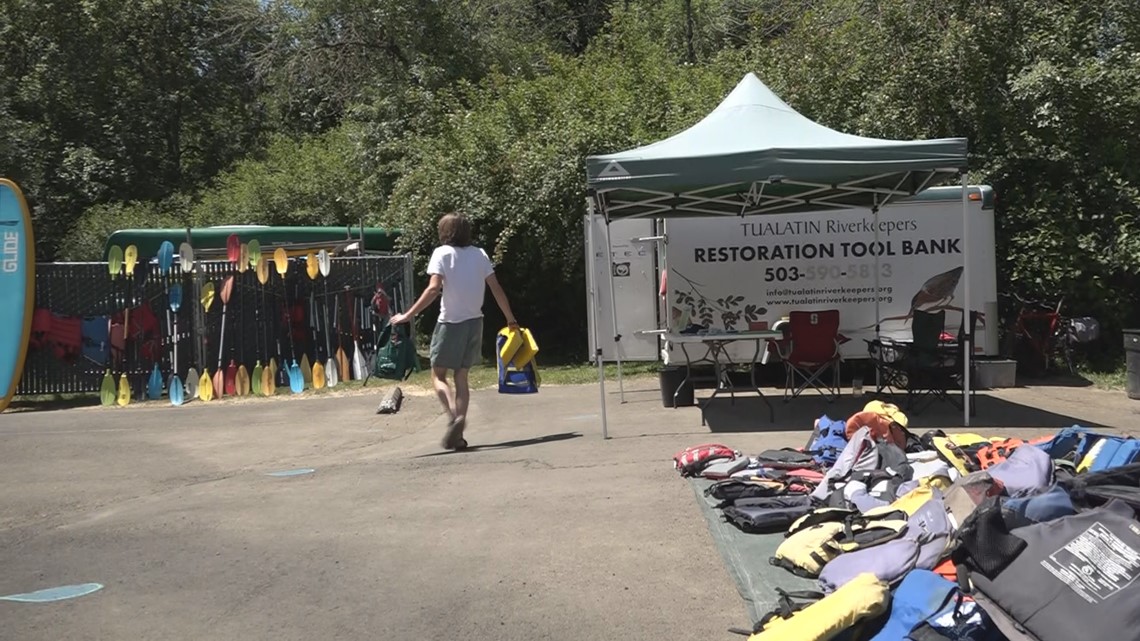 On Saturday, June 24, everyone has the chance to discover it for themselves. Tualatin Riverkeepers' 34th annual Discovery Day pushes off from Rood Bridge Park. The event starts with a celebration of their 34-year history and recognition of its founders.
Boats will then launch at 15-minute intervals from 9 a.m. to 11:30 a.m. and participants will paddle downriver 5.1 miles to Metro's Farmington Launch.
Participants must register online and can either rent a kayak or bring their own.
"No matter who we get on the river, you see any sort of anxiety melt away because they're on a river, but also they gain confidence as they go along," Fee said. "And most of the people who we talked to say that they want to come back, and we do see a lot of people who return."
Let's Get Out there airs once a week on KGW's 4 p.m. newscast and The Good Stuff, which airs Monday-Thursday at 7 p.m. We're including viewer photos for this series. You can text your photos to 503-226-5088 or post them on the KGW Facebook page.