For seven Wednesdays in the summer, cyclists converge on Mount Tabor for an evening of fast fun.
"I love coming here because I kind of hate myself," said Evan Murphy jokingly. "It's really a hard race. It's fun, but it's hard."
The roads at Mount Tabor Park close down on Wednesdays so racers can zip around the park and its famous reservoirs in timed heats split up by age and gender. The parking lot of the visitor's center turns into a mini-expo with tents and food. The gate at Southeast Salmon Way is locked on race nights, so folks who attend will need to park outside the park.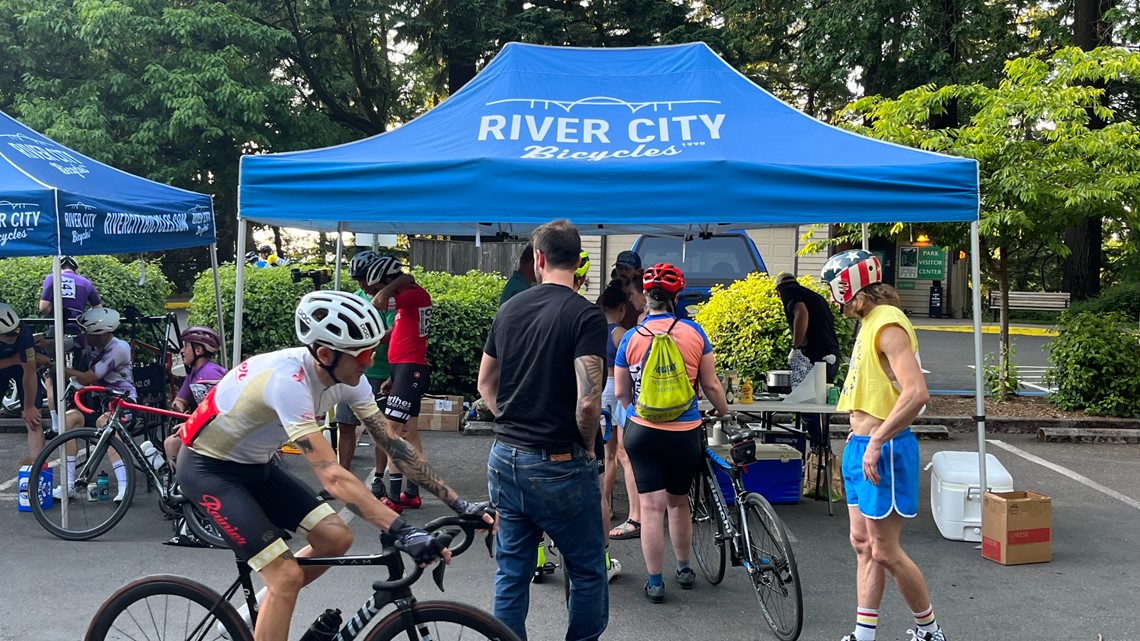 "We're seriously racing," Murphy said. "But nothing's really on the line. There's no money, so we're all here because we love it, and that makes it really fun."
"It's one of my favorite races in Portland. It's great," said cyclist Felipe Nystrom. He's been racing in the Mount Tabor Bike Series for years. The races this week drew a pretty good crowd, something Nystrom loves.
"You'll see a little kid like, 'oh, look at that guy!' And I'm not that good, but it still makes me feel important," said Nystrom humbly. Except, he is very good. Nystrom won the Costa Rican road national championship in 2019. He has bigger goals, but touts the competition as a great proving ground. He is also a recovering alcoholic, and he's found a supportive community in Portland.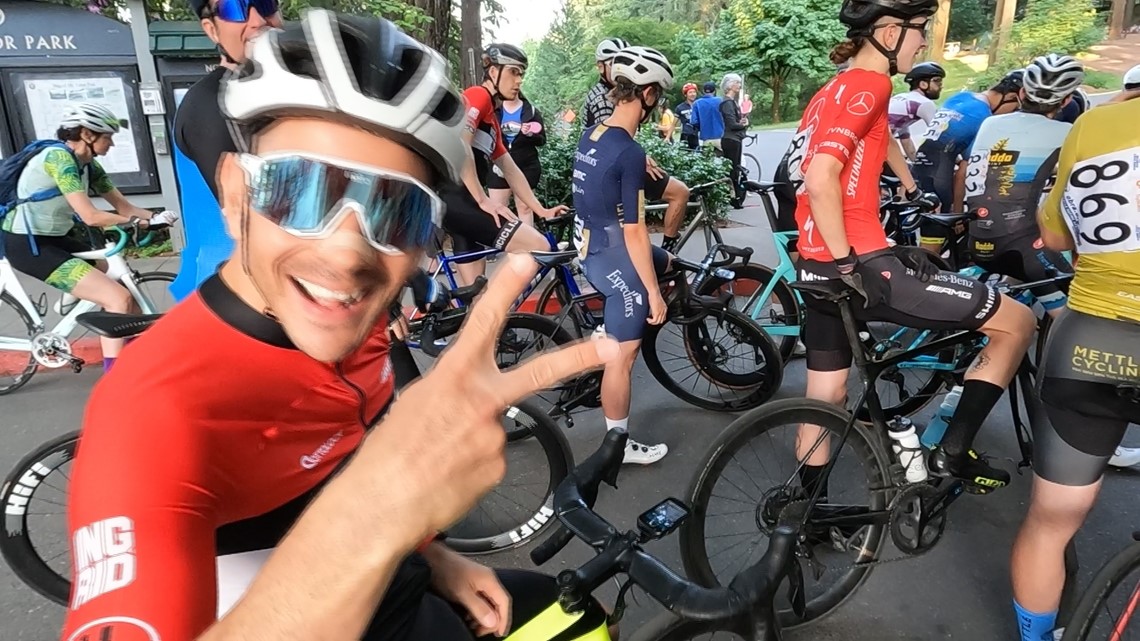 "You remember the show Cheers? Like where everybody knows your name? So I would walk into bars and it was, 'hey Felipe!' Now it's the same thing but in a healthier, much healthier way," he smiled. "I still I still spend all my money on it, but it's healthier!"
"You could show up and race the intro category," said Murphy. "You need to have a safe bike, there are some rules, and you pay an entry fee. It's a great place to come and learn. I would say one of the more challenging races to start on."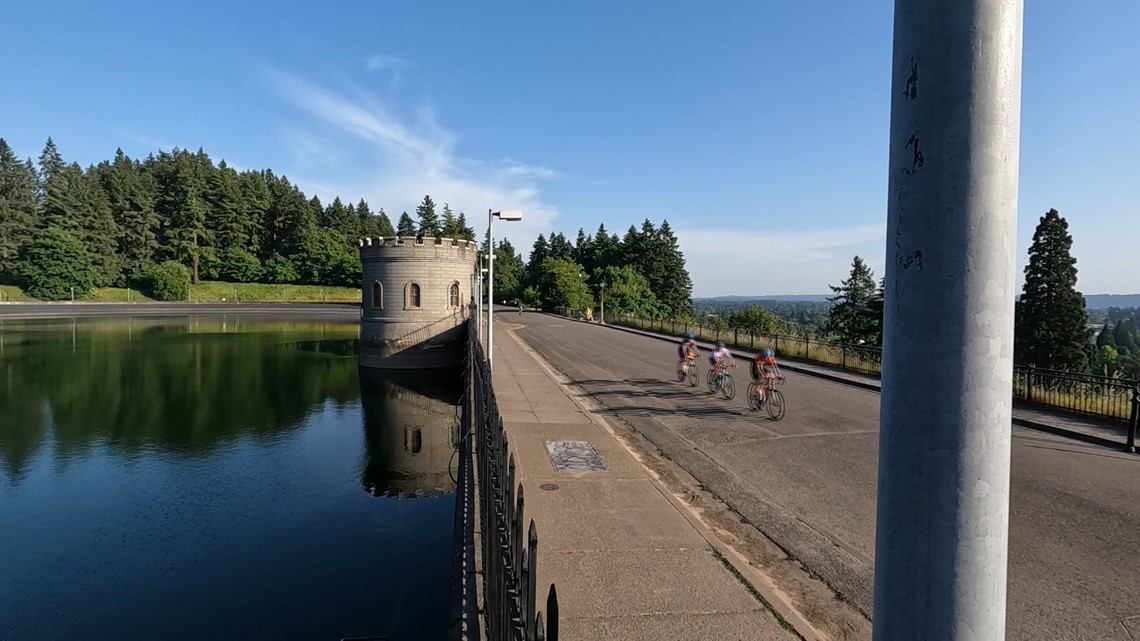 If racing isn't quite your thing, just watching is a great way to get out and enjoy the show and a sunset on a Wednesday night.
"It doesn't matter if you've never ridden a bike," Nystrom said. "There's places like this that are closed courses that you can learn how to do it, or if you're a seasoned veteran, or you're getting back into it, it doesn't matter. There's always going to be somebody better. There's always going to be somebody worse. Just get out and do it!"
Let's Get Out there airs once a week on KGW's 4 p.m. newscast and The Good Stuff, which airs Monday-Thursday at 7 p.m. We're including viewer photos for this series. You can text your photos to 503-226-5088 or post them on the KGW Facebook page.