HOCKINSON, Wash. — In this week's Let's Get Out There, we head to Hockinson, WA to check out Clark County's first 18-hole disc golf course.
240-acre Hockinson Meadows Community Park boasts little league baseball fields, a playground and huge off-leash dog park. The park's newest addition has been years in the making.
"It was county-led," said Rocky Houston. "However, we did reach out and partner with the disc golf community to help set up and design the course, and the results speak for themselves."
Houston is the Parks & Lands Division manager for Clark County Public Works. In 2015, the county's plan acknowledged disc golf as an underserved recreational activity. Area disc golfers now have a brand new 40-acre course to enjoy, the first 18-hole course in all of Clark County.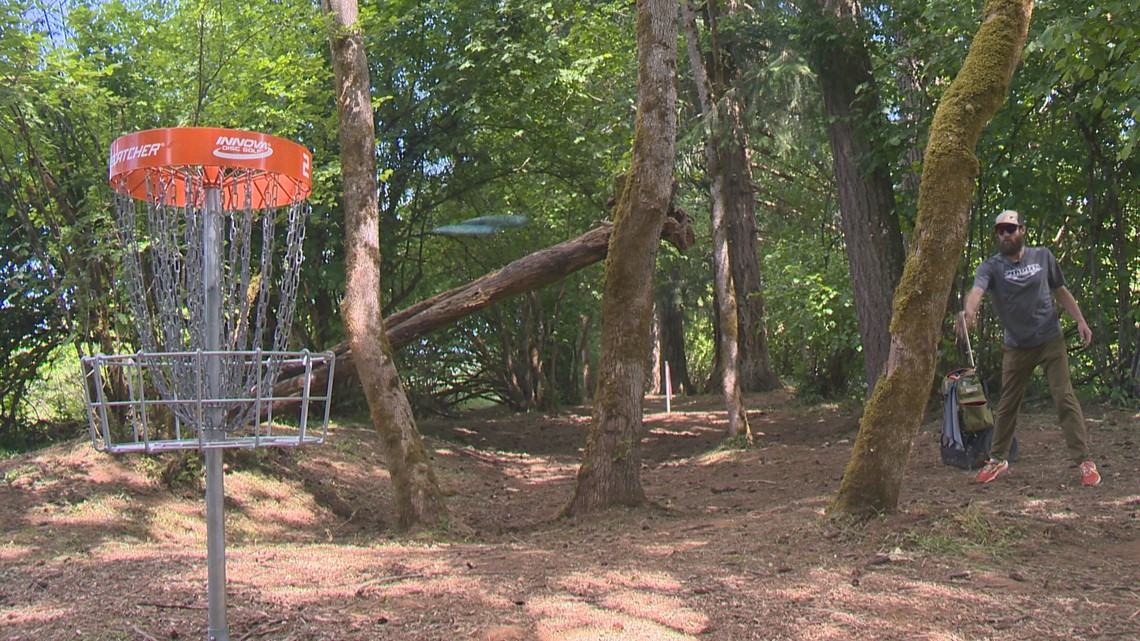 "The word does travel fast.," Houston said. "They were biting at the bit months ago, years ago. And so as soon as it looked like it was opened, people started to come out and we had to kind of shoo them off so we could finish the project. So it's very familiar with the community and they're very passionate about new experiences."
Jake Howell, of Vancouver, has been playing for about five years. He's played in tournaments, but considers himself more of a casual player. Howell said the new course caters to all skill levels.
"I got off work today…nobody is here so let's go play a round," he said. "Just try new stuff. Even if it's sort of just a little bit, five minutes, ten minutes, an hour, two hours full day. Whatever!"
Between the design, engineering, and construction, the total cost of the project was a little over a million dollars. Maintaining and preserving nearby wetlands and other natural resources was a priority. Patches of huge Douglas fir trees provide shade (and obstacles!) throughout the course, players will need to provide the spin.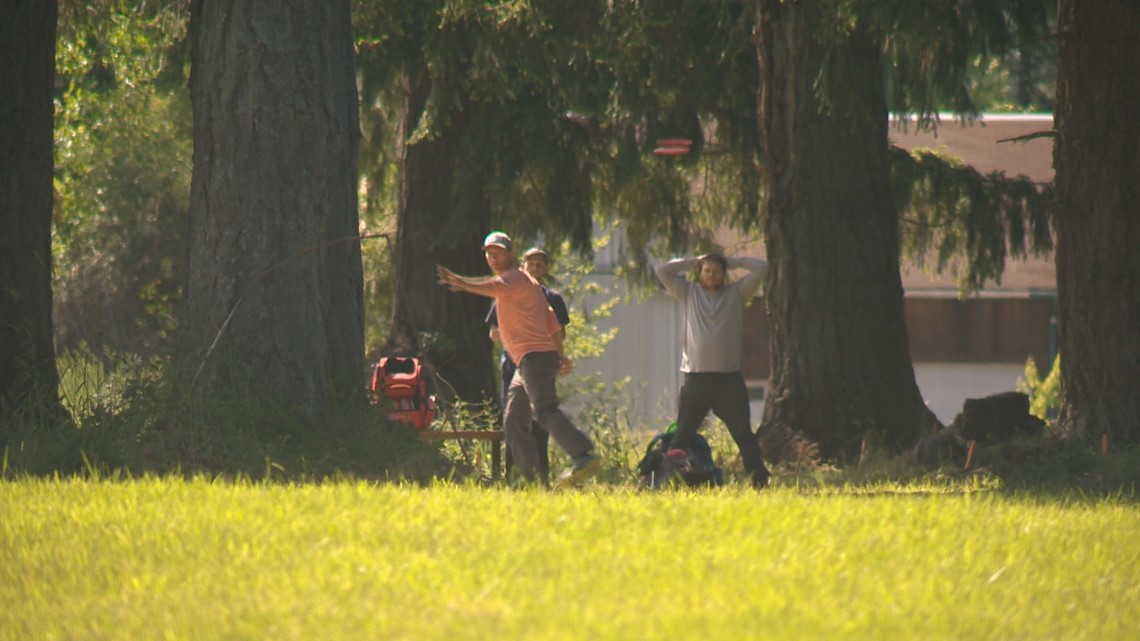 "If you look at it from Google Earth, it kind of just looks like this field with a couple of patches of trees and you're like putting a disc golf course out there? But then you get out here and it's like, they did such a good job…piecing together all the little clumps of trees…the course designers did a phenomenal job out here," Howell said.
Tournament and league play will surely make its way to Hockinson Meadows, but its on hold until the fall. A walking trail encircles the course and will be completed after the summer months. Howell loves having a venue like this so close to home.
"Just like all the courses, it's public park, so come on out and play. I love seeing people out here that are learning and just out here enjoying it, you see all different age groups out here playing around," he said.
"I think our park system provides that close to home opportunity," added Houston. "And this is a classic example of that. Getting out and feeling alone in nature without getting very far away from your house."
Let's Get Out there airs once a week on KGW's 4 p.m. newscast and The Good Stuff, which airs Monday-Thursday at 7 p.m. We're including viewer photos for this series. You can text your photos to 503-226-5088 or post them on the KGW Facebook page.