There's plenty of beauty and plenty of history at Wilhoit Springs Park. Deborah Winter and her husband Steve Bishop are both the caretakers of the park.
"This is a beautiful, wonderful place and we love it dearly," Bishop said.
"It's a nice place for a lot of different reasons, for a lot of people, a lot of different people," added Winter.
Away from the noise of the city, there's more treasure than meets the eye. The old-growth green, Rock Creek, and stories of the past live here. The centerpiece of Wilhoit Springs Park is in fact, the spring. The mineral spring, that is.
From time to time, visitors arrive having done their research, but find bad information. Winter said there have been several occasions where guests arrive in swimsuits.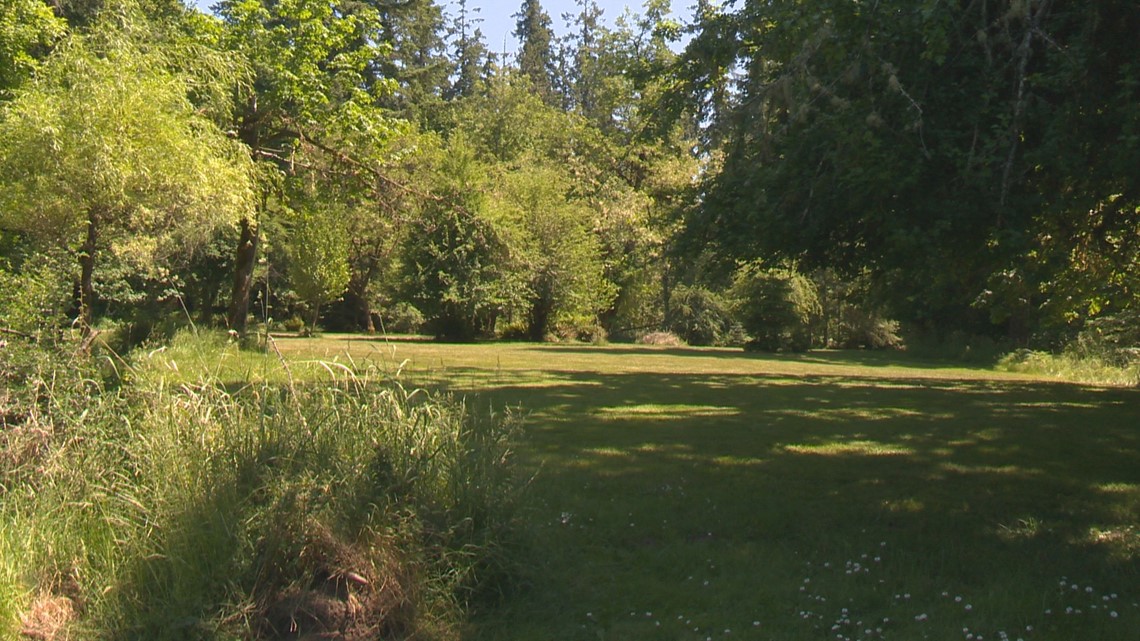 "And generally, they're looking for the hot springs," she said smiling. "And it's our job to say, 'I'm sorry, there's no hot springs.'"
Winter has been a park caretaker here for 45 years. She and Bishop were married at the park 27 years ago. He visited the park as a child and today loves caring for it alongside his wife.
"Wilhoit brought us together," Bishop. "We always say that the trees brought us together, and that the trees protect us and keep us safe," added Winter. "So we protect the trees," Bishop continued.
Trailkeepers of Oregon recently completed a trail for birdwatchers that winds through some of the old growth.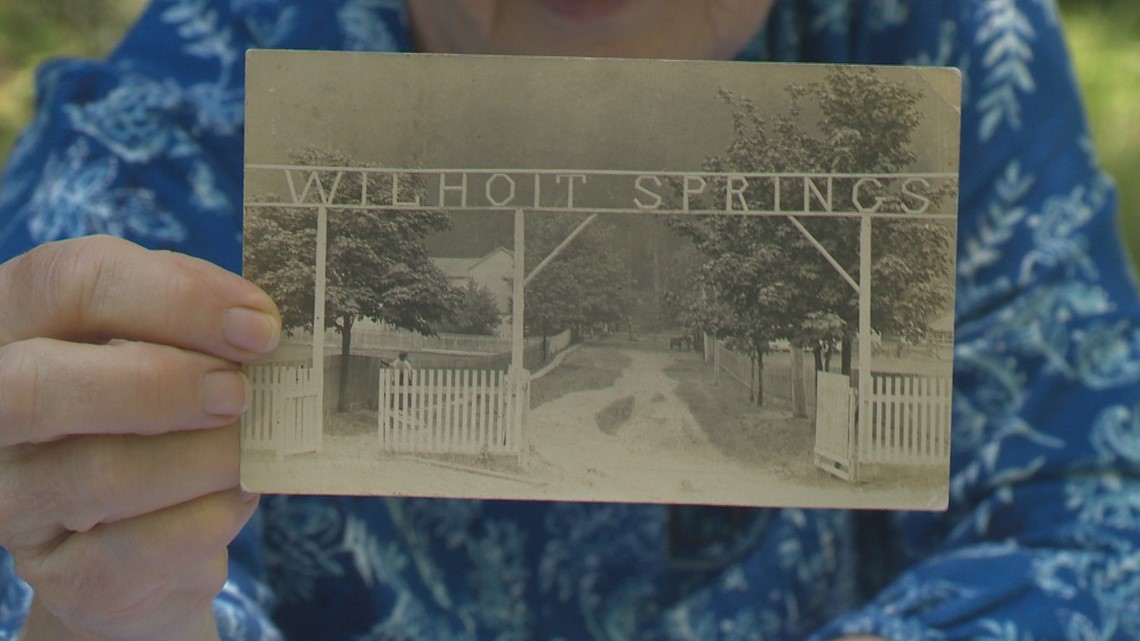 The couple has many photographs given to them over the years, showing how life at the park used to be. Fires, ice storms, and time have changed it quite a bit, with the mineral spring being the main attraction.
"Oh yes…the bubbles are the best," said Bishop scooping water into a coffee mug. "The water's really, really wonderful."
Winter mentioned the "old-timers" would insist upon scooping out three cupful of water to stir up fresher water from below. You're welcome to drink from the small spring but prepare for a strong metallic taste. Both Winter and Bishop say the taste can change by the day, especially with the weather.
"My experience has been very therapeutic, regenerating," Bishop said. "Unfortunately there's not all things that are taken care of by the spring," he laughed, removing his hat to reveal a mostly-bald head.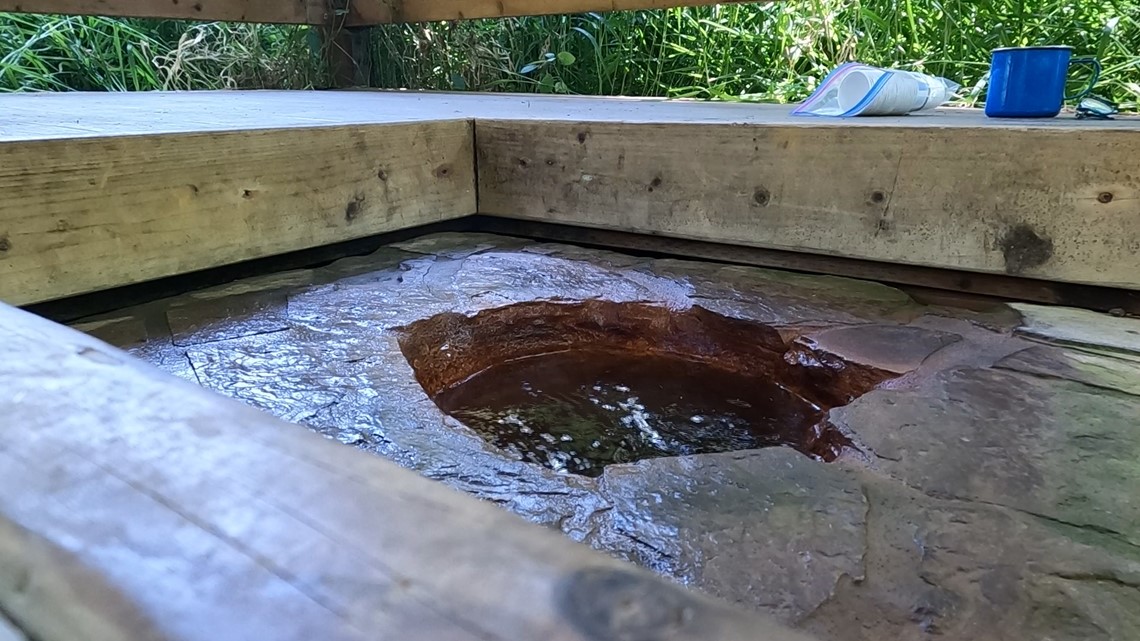 If you do decide to try it, make sure to pace yourself!
"You don't want to drink more than a quart at one time," said Winter. "Particularly if you're not used to it. It's a powerful laxative!" added Bishop.
They both hope you'll come visit. The park is just 40 minutes south of Oregon City and worth the drive. Through the years, this is a place they've come to love caring for and sharing.
"There is an alternative to the noise, the hubbub, the activities, the tailpipe emissions of city life. Come out to the country. See how it used to be and how it still can be. And most of all, relax put your feet in the water and enjoy, said Bishop.
"It grows where it will. It falls where it will, but that's life. That's nature. We'll fall someday and I hope we fall here. I can't put it more simply than that."
Let's Get Out there airs once a week on KGW's 4 p.m. newscast and The Good Stuff, which airs Monday-Thursday at 7 p.m. We're including viewer photos for this series. You can text your photos to 503-226-5088 or post them on the KGW Facebook page.