TILLAMOOK, Ore. — After more than three years of closure, the Tillamook Forest Center has reopened to become a mecca for outdoor education in this week's getaway.
Field trips are the best days in school, rain or shine – a day in the field can teach youngsters much about the outdoors. Jesse Kane is a biologist and teacher at the newly re-opened Tillamook Forest Center and he wants youngsters who visit the center to understand life in a river.
"A lot of people who think of aquatic health or salmon, don't think of the forest. But forests are actually a really important factor for salmon and watershed health, so what we do on the land dramatically affects the water," he said.
Students from Banks Elementary School recently took a field trip to learn more about forests and fish. They were well prepared for the field trip because they actually raised fish in their classroom last winter.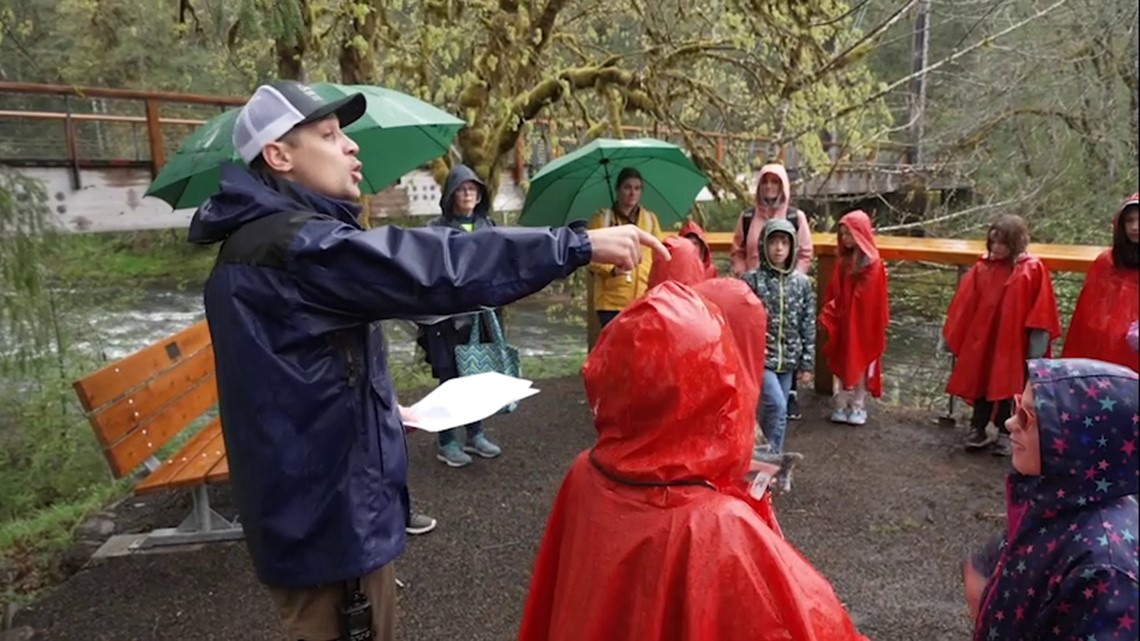 The project is called Eggs to Fry, and in February, Leroy Schultz delivered 500 trout eggs, courtesy of the Oregon Department of Fish and Wildlife, to the second graders in Mrs. McOmie's classroom.
Schultz is a retired teacher and active member of the Northwest Steelheaders, a nonprofit group that donates time and money to buy expensive aquariums so students can raise fish in more than 50 Washington County schools.
"They're going to be the keepers of our rivers and lakes, and we want them to know that they are going to carry that responsibility and carry on for us in the future," Schultz said.

Over the next six weeks, the eggs became fry in the class aquarium and provided a launching point for lessons in science, math and even art projects, like a giant rainbow trout life cycle that was created on a massive school window.
In March, the students traveled to Scoggins Creek at Henry Hagg Lake to let the baby fish go free.
Parent chaperones included Sherrylynn Henley, who said her daughter was learning so much about fish.
"We absolutely love trout, and so she came home very excited and said she was going to raise fish babies. They start out so tiny as little eggs and it's great for the kids to experience a bit of nature," she said.
Back on the field trip, Jesse Kane said the kids, the fish and the forest merge into lasting memories and lessons about Oregon's outdoors.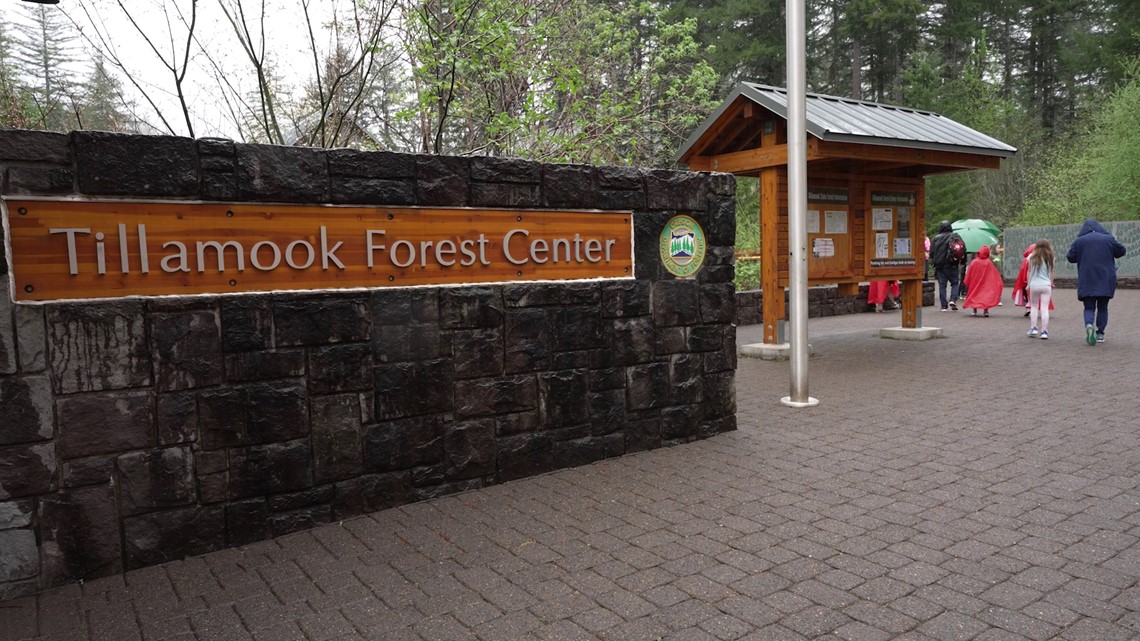 "I really want the kids to know what a habitat is, and in second grade you might not have heard the word habitat, so if I can impart that as a place where animals live, a place where they eat and find safety and shelter, I did my job," he said.
This weekend would be a great time to visit the Tillamook Forest Center; they've been raising their own eggs to fry, and they've invited the public to help let the fish go in the nearby Wilson River.
More of Grant's Getaways
Be sure to watch the weekly half hour program of Grant's Getaways. The show airs each Saturday and Sunday at 4pm on KGW.
For something different, you can follow my Oregon adventures via the Grant's Getaways Podcast: Each segment is a story-telling session where I relate behind the scenes stories from four decades of travel and television reporting.
You can also learn more about many of my favorite Oregon travels and adventures in the Grant's Getaways book series, including:
The book collection offers hundreds of outdoor activities across Oregon and promises to engage a kid of any age.
You can reach me at Gmcomie@kgw.com.