PORTLAND, Ore. — Workers are finishing up projects at Providence Park, Portland's professional soccer stadium that will seat 25-thousand when it opens June 1.

The challenge of adding 4,000 seats without expanding the stadium's footprint fell to architect Brad Cloepfil and his firm, Allied Works Architecture.

"It's an amazing environment. It's an amazing environment," he said.
Related: Watch this construction update on the Providence Park expansion to add 4,000 seats

Cloepfil grew up in Tigard and attended the very first Timbers matches at the stadium back in 1975.

"With the Timbers we had a magic space, to begin with. You know, we had a magical stadium. In ways that none of us fully understand right?" he said.

He's still a season ticket holder and knew that sight lines and the feel of the game had to be protected with the addition of the seats and roof.

"It was really challenging, really, really, really challenging," Cloepfil said.

The roof is the most obvious addition, but the ingenious part involves the new seats. Cloepfil could not expand out, as stadiums typically do. So, he had to go up.

He searched images around the world and came up with a combination of the Globe Theater in London and a soccer stadium in Argentina which built tiers of seats onto a vertical wall.

"That idea of doing the vertical tray of seats. That's what I've called the Globe Theater of soccer. That we made this, you know, incredible wall of people and it really is this wall of people. It's kind of amazing when you see it," he said.

Above the new tiers of seats, he fashioned a 150-foot roof that is anchored by steel that extends down the back side to the sidewalk.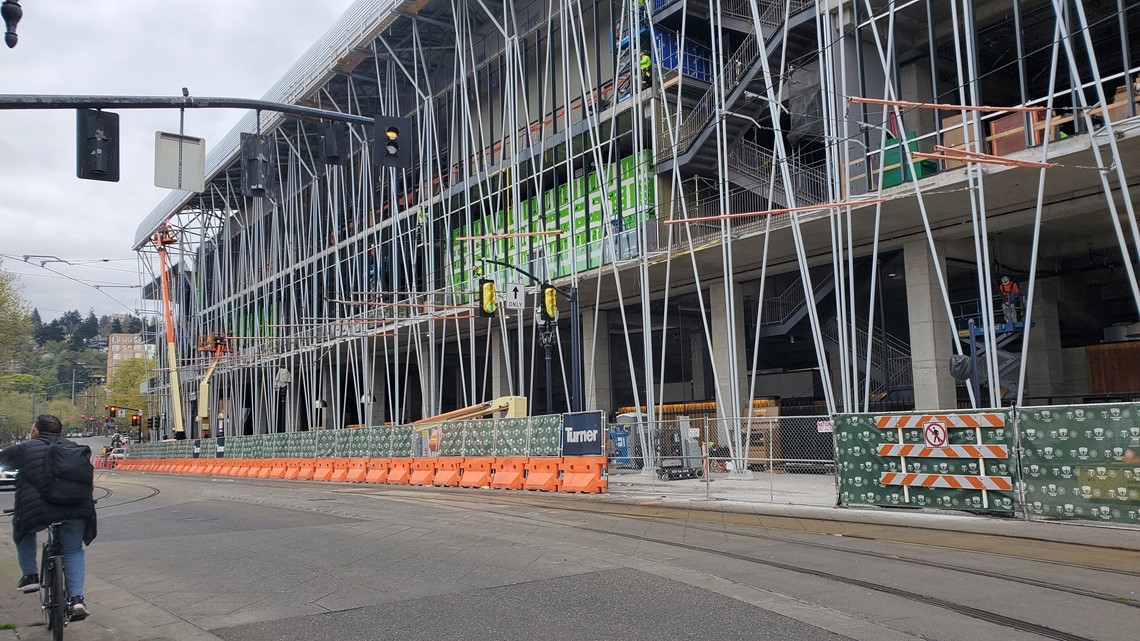 The $70-million project was imagined and designed by a soccer fan who loves the game. He thinks it will help his hometown team too.

"I promised Merritt (Paulson- team owner) ten more wins per season! I'm sticking by it! This year might be tough. But you never know!" he said.