CLACKAMAS COUNTY, Ore. — A lightning strike Thursday night sparked a wildfire south of the Bull Run Dam near the town of Sandy, according to the Clackamas Fire District.
The wildfire has burned 40 acres on U.S. Forest Service land. It broke out around 10:30 p.m. as parts of Oregon, including east Multnomah County, saw developing thunderstorms. No structures are currently being threatened, Clackamas Fire said just after 11 a.m. People in the area may see smoke, particularly along Highway 26.
The U.S. Forest Service has ordered a helicopter and two other firefighting aircrafts to make waterdrops.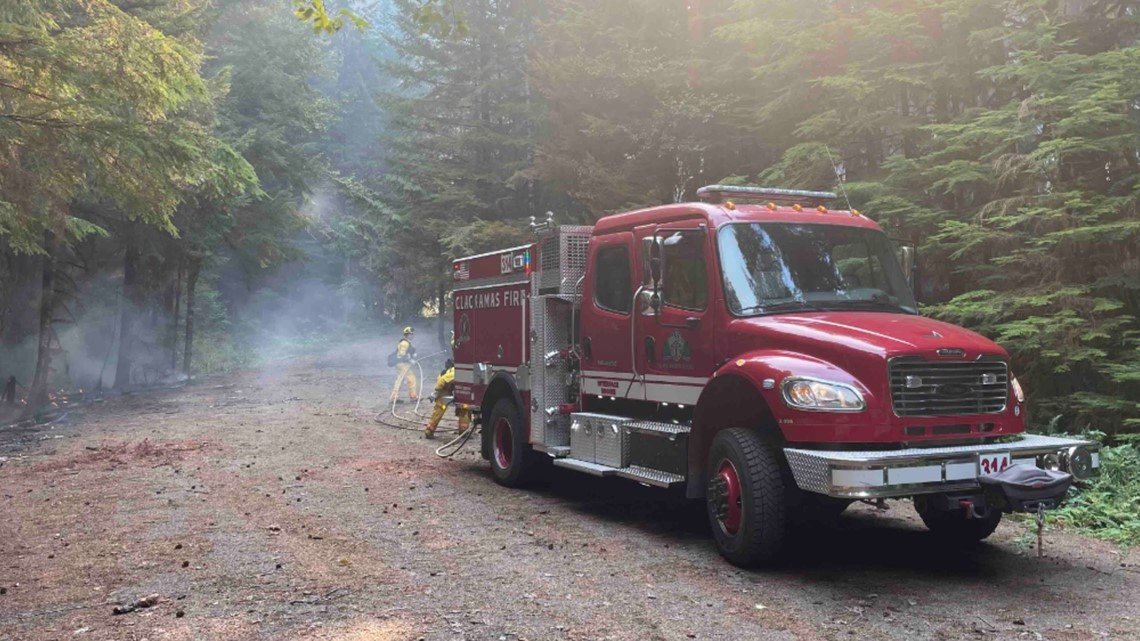 Water in the Bull Run Watershed is safe to drink, the Portland Water Bureau said.
"The Portland Water Bureau is grateful that U.S. Forest Service has prioritized protection of the Bull Run Watershed among the many concerns caused by the fire," said Gabriel Solmer, the director of the Portland Water Bureau. "We'll continue to do everything we can to support the fire response agencies and coordinate with them to protect our water supply and facilities in the watershed and to keep our staff safe."


This is a developing story and it will be updated.
See a typo in this article? Email web@kgw.com for corrections