A service project through the Portland non-profit Wonderfolk, a youth development organization, is giving a diverse group of students from lower-income backgrounds a chance to grow by doing new things. Including learning new moves in a recent Costa Rica trip and documenting all of it along the way.
"It's a lot of these kids' first time abroad, first time on a plane, with the passport, even sleeping away from home for the night," said Wonderfolk Executive Director Mark Bennett.

He said the global leadership pillar is just part of the program, which focuses on self-expression through arts and culture, identifying and developing strengths, and creating change. Participants are selected for the program after a rigorous application and interview process.

Participants are called "fellows" and Mildred Castillo Bojorquez is one of them, who traveled to the Central American country.

"It was really fun and I'm a native Spanish speaker and I really enjoyed seeing everyone learn Spanish and speak to their home state parents," said Castillo Bojorquez.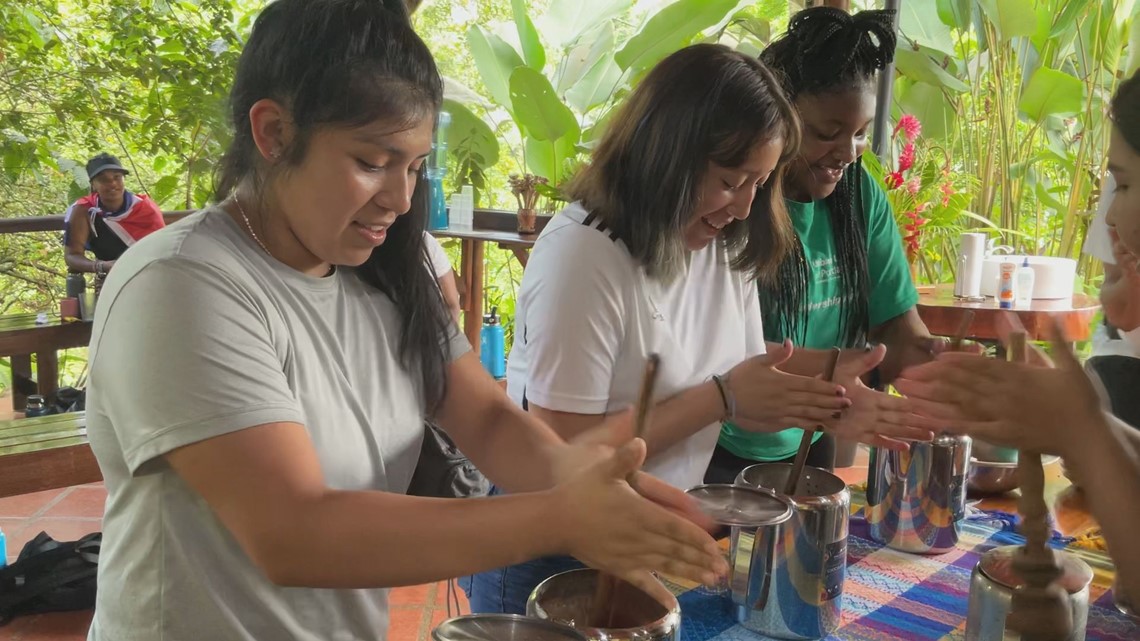 Now back home in Portland Castillo Bojorquez and the group are taking all the material they gathered documenting their trip and working with non-profit Metro East Media to put it all together. The editing system is a challenge.

"But we're learning, and same with everything we've done, we didn't know how to do it at the beginning, but you can tell when we're learning and then we get the hang of it and then we just fly off from there," said Castillo Bojorquez.

A big part of the growth is the opportunity to try new things, according to Bennett.

"We want them to learn how they have inherent strengths and values that can be put into any new space that they step into."

Stepping into life experiences and telling their story.

"You know, learn how to create a narrative because so much of the narrative is created about them," said Bennett.

That works for Castillo Bojorquez, who said for her the storyline for the documentary they're creating is straightforward, and meaningful.

"We went to Costa Rica and I helped different communities there. And we had a lot of fun there, we traveled, but we went with the purpose of helping and that's the most important thing."

This Wonderfolk summer project and some of the students involved are helped by grants from the Pacific Power Foundation.