One person has died following a crash Saturday night that included 20 vehicles on westbound Interstate 84 southeast of Pendleton.
The initial report was that nine people were injured in the crash, and five were at area hospitals in serious condition. Oregon State Police announced Wednesday that 58-year-old Alameda Addison of Pendleton, succumbed to her injuries and died. She was one of the drivers involved in the crash.
No other names have been released, Oregon State Police said, citing the complexity of the investigation.
The crash happened about 6:20 p.m. Saturday.
Black ice on the road and high speed of travel were contributing factors, causing a "domino effect" that led to the multi-vehicle crash, Oregon State Police said.
PHOTOS: Multiple-vehicle crash on I-84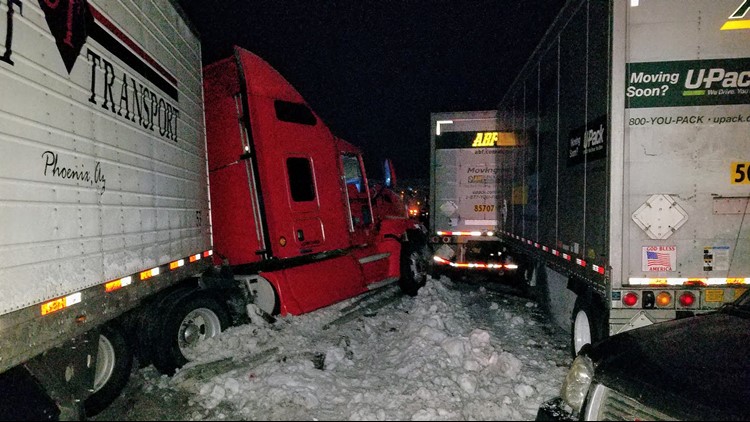 People injured in the crash were taken by Life Flight and ambulances to two different hospitals: St. Anthony's Hospital in Pendleton and Kadlec Regional Medical Center, in Richland, Washington.
The westbound lanes of I-84 were closed until 8 a.m. Sunday.