Drug treatment in Oregon still hitting a bottleneck at inpatient care
Measure 110 has helped support an expansion in substance use outreach throughout Oregon, but there are only so many inpatient drug treatment beds to go around.
Amid a mounting crisis of substance use and overdoses in Oregon, millions more dollars every year are now flowing toward programs meant to help people kick their addictions and get back on their feet thanks to Measure 110. But an important link in the chain, inpatient drug withdrawal management, formerly known as detox, remains a bottleneck that this funding has thus far done little to ease.
Within the past year, KGW reporters have shadowed outreach workers as they attempted to make contact with people suffering from addiction on the streets, in Portland and beyond. But after making those contacts, workers are often confronted by another major challenge — trying to connect people with beds in an inpatient facility so that they can get through withdrawal, the brutal first step toward getting sober.
Inpatient withdrawal management is rarely, if ever, immediately available.
At Hooper Detoxification Stabilization Center in North Portland, inpatient admission opens for just an hour each weekday, from 6:45 to 7:45 a.m. At detox facilities like Hooper, people often line up at the door each morning for a chance at an open bed.
This is in Portland, where there are at least two such large-scale withdrawal management facilities, even if they're always operating at capacity. Other parts of Oregon aren't so lucky, which makes it much more difficult for outreach workers to get people into detox.
As of a March 2019 report — prior to Measure 110 — there were 13 withdrawal management facilities licensed with the Oregon Health Authority, for a total of 201 beds. Those facilities were located in just nine of Oregon's 36 counties.
According to OHA data obtained through a records request this month, there are now 22 withdrawal management facilities licensed with the state — although some are incredibly small and three even share a campus — with a total capacity of 308 beds. The facilities are now located in 14 counties.
It's a significant improvement. But it still isn't enough to keep up with the need.
Measure 110 and the detox deficit
:
What doesn't get funded and why
Before voters approved Measure 110 in the November 2020 election, proponents billed it as a way to expand and support drug treatment programs while working to eliminate the stigma and oft-lopsided criminal justice outcomes for members of marginalized groups.
From Oregon's cannabis taxes, Measure 110 reallocated about $300 million to support drug treatment programs, although the rollout saw major delays and most of that funding didn't truly get out the door until late 2022.
Setting aside the controversies around Measure 110's decriminalization of drugs in user quantities, critics have since pointed out another issue with the program — the fact that inpatient drug treatment in Oregon, including withdrawal management, doesn't seem to be benefiting directly from all of those millions of dollars.
The "why" of it seems to depend on who you ask.
For some, it's a fairly simple answer. In a June 2022 presentation shown to a Jackson County public safety coordinating council, the CEO of a southern Oregon drug treatment center outlined three things that she said are just flat-out ineligible for Measure 110 funding: medical withdrawal management, residential treatment and mental health services.
While it's difficult to pin down from the documentation surrounding Measure 110 why this would be the case — none of this is stated explicitly — one source explained on background that these three services are not considered "low-barrier" sources of treatment.
To explain this interpretation, it's necessary to dive into Measure 110 a little to explain that key term: low-barrier.
Nowhere in the original Measure 110 text, or in the amended version brought about by 2021's Senate Bill 755, are inpatient services even mentioned as distinct from outpatient services. The term that's used repeatedly is "low-barrier substance use disorder treatment."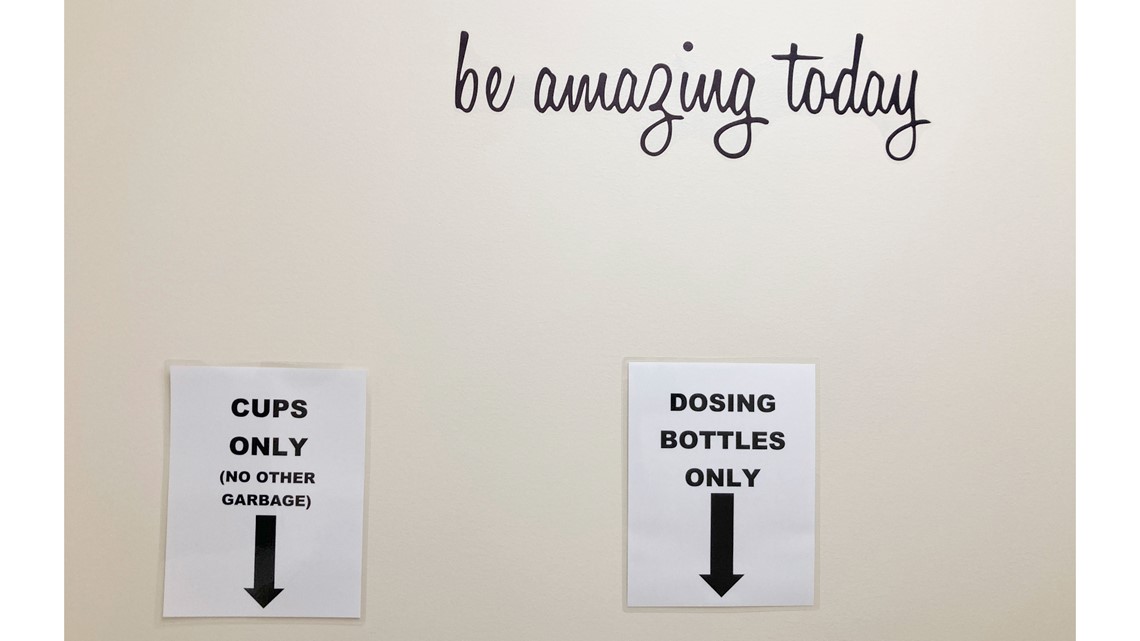 Although the definition of that kind of treatment is a bit nebulous, the Oregon administrative rules adopted to govern Measure 110 provide a list of practices that this kind of treatment must meet to qualify for grant funding — services that are trauma-informed, have little in the way of wait times, and are provided regardless of criminal history, residency or ability to pay, among other requirements.
That's where the issue comes in for withdrawal management and these other services, to hear some providers tell it.
In order to qualify for services, people who show up for these kinds of treatment have to be evaluated on the seriousness of their needs according to a set of criteria established by the American Society of Addiction Medicine, which will determine whether or not they can access those services, one provider said. That's the first potential wrinkle — programs supported by Measure 110 grants are supposed to help anyone who walks in by figuring out their needs and setting them up with the right services.
The second problem is that withdrawal management, residential care and mental health treatment providers have limited capacity all throughout the state of Oregon, which means they often have waitlists. By Measure 110's standards, being made to wait for care is not low-barrier. The Measure 110 rules actually require that a patient receive treatment services within 48 hours of their initial assessment.
If this interpretation is correct, then Measure 110's rules and the current landscape of drug treatment pose something of a Catch 22. Sticking with withdrawal management as an example — there aren't enough treatment beds to meet the current need, creating waitlists and the need to triage patients. But if the waitlists and assessment criteria are part of the reason that detox programs can't benefit from Measure 110 funding, then they aren't any more likely to expand and meet the need.
More bang for the buck
:
A Measure 110 rebuttal
O'Nesha Cochran, a tri-chair for Measure 110's Oversight and Accountability Council, seemed willing to acknowledge the problem of having too little in the way of inpatient services, but completely disagreed with this understanding that medical withdrawal management, residential treatment and mental health services are simply ineligible for funding.
"This isn't true; we funded programs similar to this," she said in an email. "People with mental health and (substance use disorders) should be able to access low-barrier programs. So we wanted to inspire organizations to create low-barrier access. These people are already dealing with enough, why make it hard to get care?"
All of the drug treatment programs that Measure 110 funded have to do mental health assessments that use the aforementioned ASAM criteria, Cochran added, so this wouldn't be a reason in and of itself why a program wouldn't be considered low-barrier.
Cochran instead described the detox deficit as a multifaceted issue. First, inpatient drug treatment centers generally require a great deal of upfront costs in order to get set up and operating. They need qualified medical staff on-site and available 24/7. The Measure 110 grants, while generous compared to what existed before, aren't enough to bankroll a brand new withdrawal management center.
"It's mind-boggling to think about how much inpatient treatment costs," Cochran said. "So the reason why Measure 110 was created is like, people weren't being successful with that type of model. When people think of $300 million they say, 'Well (that's) a lot of money.' But not when you're splitting it with the entire state of Oregon."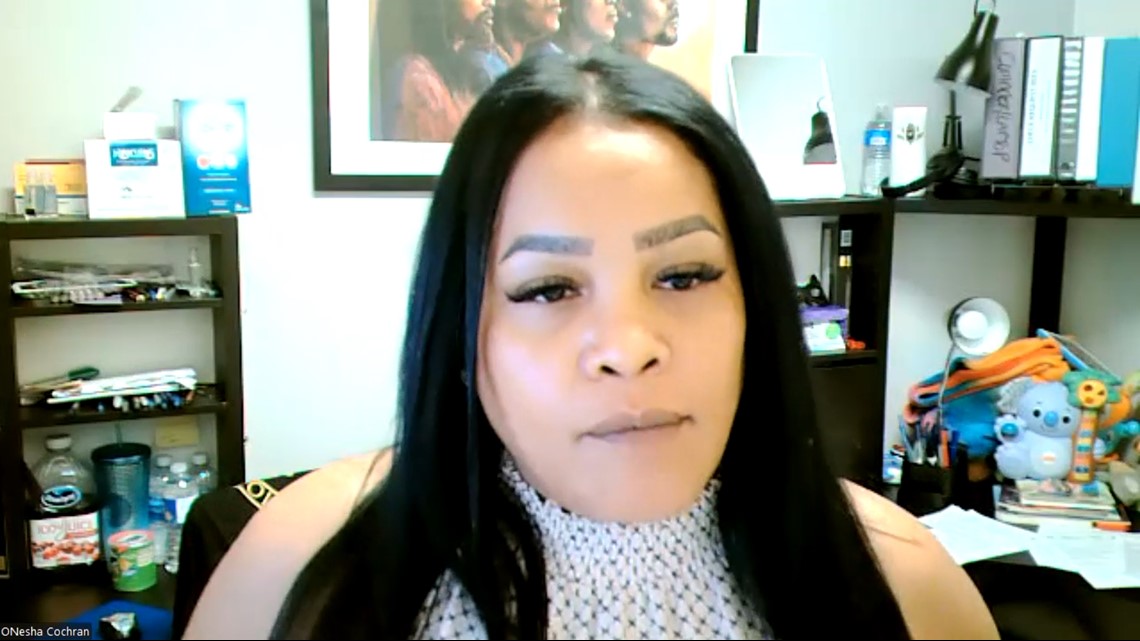 The grants also don't work particularly well for day-to-day operations at an inpatient facility, according to Cochran. Because they are provided up-front, grants simply can't account for patients' different lengths of stay or any unexpected incidents that arise.
"Say somebody got bed bugs in the treatment place, then you've got to shut the whole treatment facility down and you've got to do hazmat services for bed bugs," Cochran said. "But you can't really write that into a grant for Measure 110 because ... how can you say, 'I know I might get bed bugs so I need to put $75,000 for an 18-month stay just in case I've got bed bugs.'"
Most organizations that are already up and running to provide inpatient withdrawal management bill those services to Medicaid, or the state's Oregon Health Plan, which reimburse the facility for the people they treat, as they treat them. Importantly, the Measure 110 grants can't be used to pay for anything that organizations already bill to insurance.
That caveat about insurance is another reason why there's been some confusion about whether Measure 110 can benefit things like inpatient treatment. While it's clear that the grants can't take the place of that insurance model, it's less clear from the documentation whether they can be used around it; helping inpatient providers with startup, expansion or to fill other gaps. Cochran said that Measure 110 has done just that, but not everyone is on the same page.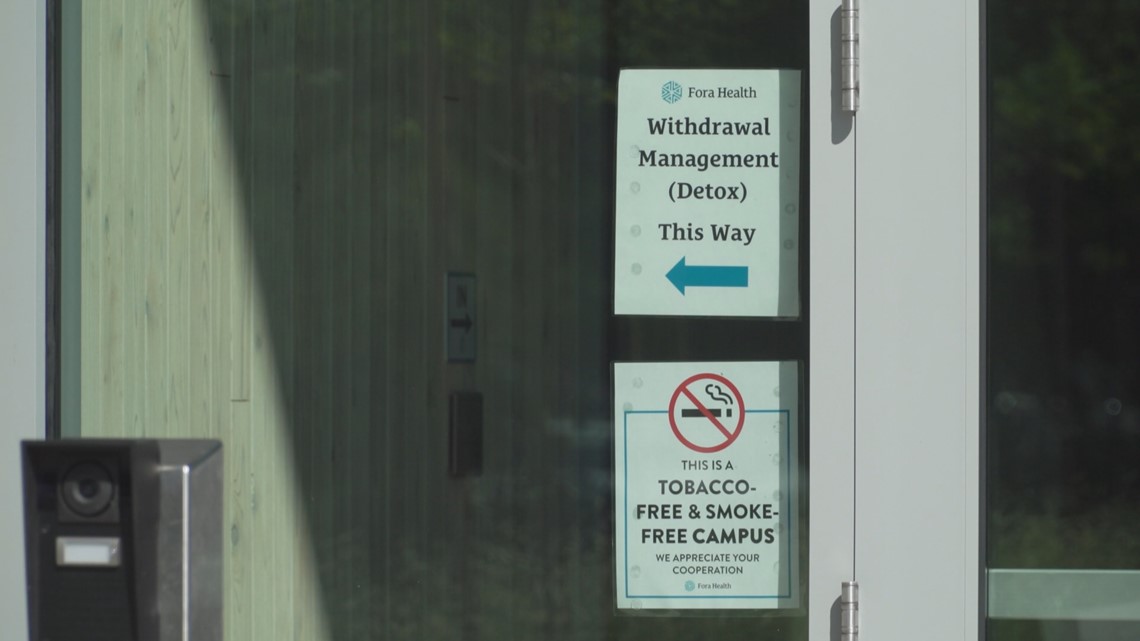 "What Measure 110 did ... it didn't not fund treatment beds. It funded organizations that already had the infrastructure to bill Medicaid, and they had treatment beds," Cochran explained. "But we had a few organizations that were super brand new, and they had these amazing ideals to have these treatment beds, but they didn't have the infrastructure to implement (them) at the rate that they're used."
Measure 110 also wasn't specifically tailored to boost inpatient services. Behavioral Health Resource Networks (BHRNs, pronounced like "burns"), what Measure 110 originally called Addiction Recovery Centers, are supposed to provide a broad spectrum of services rather than something specific, like inpatient withdrawal management or residential care. While BHRNs in more populous counties might be made up of multiple separate nonprofits that provide different services, rural counties are more likely to have just one or two trying to cover the spread.
And, as Cochran mentioned, making those services low-barrier was a high priority. According to her, the Measure 110 council set out with the intention that each of these BHRNS would include inpatient treatment. But it isn't something that the program required, and it isn't how things materialized.
How it has worked in practice is that most of the organizations funded by Measure 110 provide outreach, harm reduction supplies and outpatient services — meaning people in recovery can come in to receive medication-assisted treatment and support but aren't staying overnight — and help with transitional housing or employment, among other things. Inpatient treatment is rarely on the list, with some exceptions.
Cochran suggested that Measure 110 funding can go further by using a workaround. Some organizations are pairing outpatient drug treatment with transitional housing, something like a halfway house where people seeking services can still get a place to stay while working to kick their addiction.
"And it's cheaper because now all we have to pay for is the brick and mortar," Cochran said. "We're not talking about a treatment bed, so what we're encouraging individuals to do is get on (the Oregon Health Plan), take care of their own treatment needs to be self-sufficient in that way, go out and get jobs, they can have a peer recovery mentor, they can get outpatient treatment to get support to stay clean."
For Cochran, this is personal. After decades spent in and out of jail or prison, it wasn't inpatient treatment that helped her kick substance use — it was the place she now works, Miracles Club in Northeast Portland, and the peers she met there. Miracles Club is a recipient of Measure 110 grants, and she thinks those funds are being put to good use.
"I appreciate people saying we still need treatment beds, and Measure 110 did fund a lot, but we need to rethink how we're going to impact more treatment beds," Cochran added. "And maybe the solution to that is to support the infrastructure of the treatment beds that already exist."
The legislature successfully passed a bill this session, House Bill 2513, containing some modest reforms to Measure 110. The workgroup that developed the bill hoped to clarify some of the murky territory uncovered during the rollout, much of which arose from different interpretations of the law by both drug treatment providers and by members of the oversight council who decided which organizations would become grant recipients.
Included in the bill are some relatively subtle tweaks to Measure 110 in regards to the kinds of programs that are eligible for funding, but the bill is primarily a response to the results of a Secretary of State's office audit delivered earlier this year that found fault with how Measure 110's oversight council and the OHA collaborated in the early days of the rollout.
Under HB 2513, the OHA now has a larger role in administration of Measure 110, and more funding with which to do it — which could help eliminate some of the ambiguity around eligibility in future grants.
Beds in demand
:
Inside inpatient treatment
On an average morning, as people line up at the door of Hooper Detox in North Portland for a chance at a treatment bed, the facility is able to admit about 14. That's according to Dr. Amanda Risser, Central City Concern's senior medical director for substance use disorder services. It's a 60-bed facility, the largest of its kind in the state.
The patients who get in and secure a bed usually stay an average of five days, receiving medication to help ease withdrawal symptoms, plus round-the-clock monitoring and support. At the end of their stay, some of them are ushered on to either residential care or continuing outpatient treatment, if possible. Others simply go home, or go back to the street. It depends on what patients want and what services are available at the time.
But not everyone who shows up at Hooper on a given day will get a bed. People regularly do get turned away, although it's perhaps not as bad as it once was.
"Back in the day, when Hooper first opened, there were stories of people just showing up every day for seven days straight, trying to get into Hooper, and they'd have to just keep coming back," Risser said. "And that is not what we want. We know when people want treatment, the closer the period of time is between asking for and receiving treatment, (it) improves outcomes."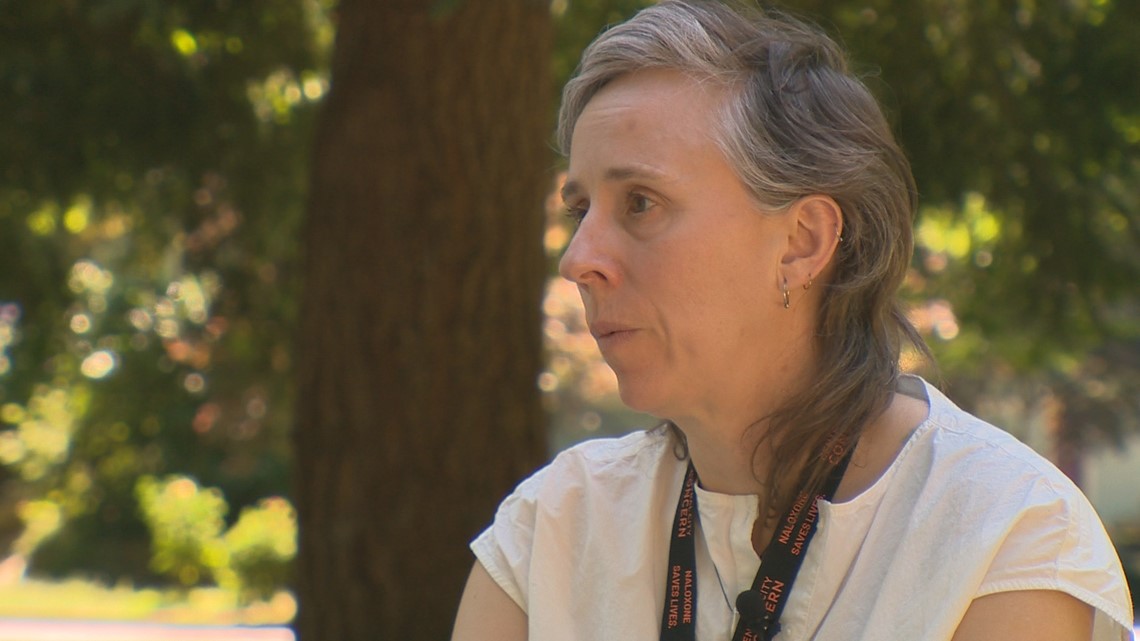 There is also a certain amount of triage that Hooper's staff must do for prospective patients. Some people, Risser acknowledged, just don't fit the ASAM criteria for this level of inpatient withdrawal management and are instead referred to other programs that might be a better fit.
Most days, at least some people who show up at Hooper for treatment are turned away just due to capacity limits, Risser said. Last year, Hooper admitted about 2,700 people and turned away 2,100. Things are looking up this year, she said — admissions are creeping over 3,000, with less than 2,000 people turned away.
While Risser is of the opinion that Hooper is a relatively low-barrier service, and Central City Concern as a whole provides a spectrum of services that is probably unparalleled in the state of Oregon, it's not entirely clear that the inpatient treatment center meets Measure 110's definition of low-barrier.
"A lot of the guiding principals around Measure 110's design were something like — somebody walks in the door, we have services to provide them no matter what they need at all times of the day," Risser said.
Though Central City Concern strives to provide services that are easy for people to access, a priority they share with the designers of Measure 110, there are just some inherent limitations to inpatient care of the kind that Hooper offers.
"It's hard for me to imagine a one-stop shop where you could be admitted for withdrawal management and, you know, get admitted for a wide variety of services," she said. "I think we're pretty close, though, because we have such a broad spectrum of offerings at Central City Concern."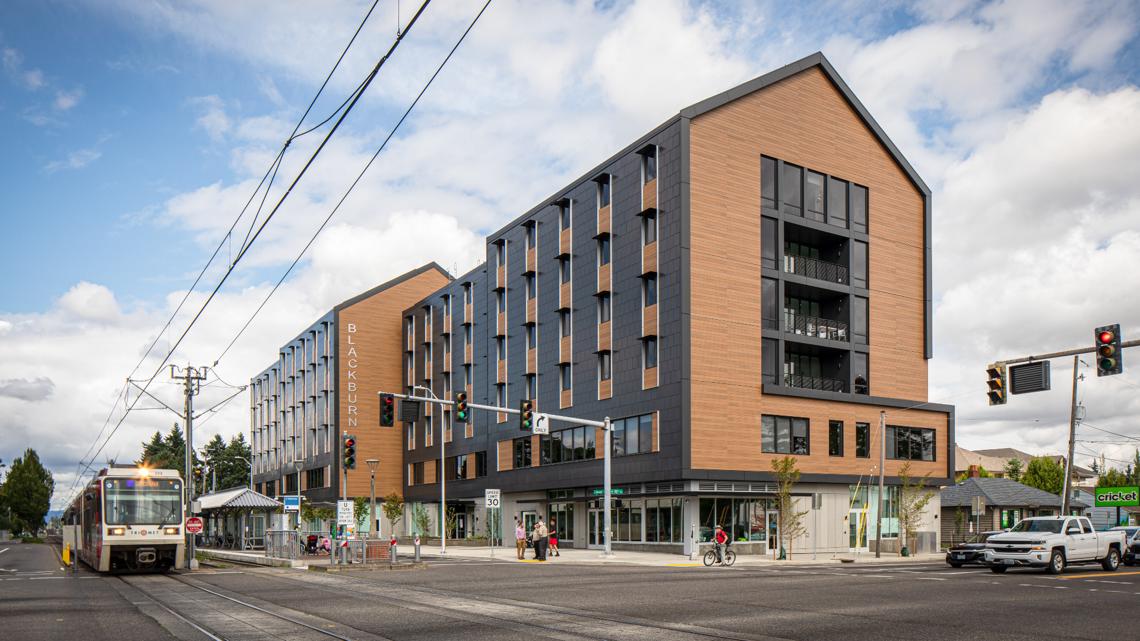 Central City decided against applying for Measure 110 funding for Hooper, Risser said, although they did apply on behalf of other programs and succeeded in getting grants.
"The easiest funds to access were starting things new and from scratch," she said. "So we'd love to renovate our building, we'd love to add a bunch of beds, and we evaluated whether Hooper would be an appropriate place to apply for Measure 110 funding and we decided not to — we decided what we would get was not worth the time and energy, and there were other ways to get our needs met in terms of funding."
And regardless, those Measure 110 funds are filling a need, Risser indicated. People usually show up to Hooper because they need that significant level of care. Many other people with substance use disorders, perhaps the majority, don't need inpatient withdrawal management and will be better served elsewhere.
But at the end of the day, Oregon is still suffering from a deficit of inpatient care, Risser underlined — and not just in withdrawal management.
"There's not enough capacity for treatment in our whole state," she said. "We need more programs that can admit our patients in a timely manner for outpatient treatment, we need more residential beds ... and we need a wider variety of beds, maybe that can meet the needs of people with disabilities, maybe folks with more serious mental health issues."
The need for these longer-term forms of residential care is growing, Risser said, because the behavioral health and medical care conditions that professionals are seeing these days are getting more complex and more pronounced. She attributed this to the COVID-19 pandemic, to the changing supply of street drugs and to the compounding effects of Oregon's ongoing lack of access to care.
"Measure 110 was part of the solution, and I'm really glad my patients have less criminal justice burden when they come into treatment, because that can be really disruptive," Risser said. "I think our workforce is really in crisis, and I think any effort we can make to make training lower-barrier for individuals, to make these jobs better compensated and more attractive ... things that people really want to do and want to do long-term I think would be really helpful. So I think money is a big part of that."
The problem of capacity at a facility like Hooper, for example, sometimes is just a matter of not having enough physical beds or space to treat more people. But at other times — perhaps more commonly at other facilities, Risser indicated — it's a matter of not having the necessary staff to care for more patients. That's a problem being felt across the behavioral health field.
And housing will need to be a big part of any solution, Risser added. Substance use can be a coping mechanism for people living on the streets, making it much more difficult for them to get or stay sober even if they want to get help.
Study and study again
:
Where the state fits in
State officials have known for years about Oregon's overall lack of capacity for drug treatment and "significant waiting lists" at withdrawal management facilities in particular. In 2017, the legislature passed Senate Bill 1041, which directed the Oregon Criminal Justice Commission to study the state's publicly-funded substance use treatment infrastructure. The commission delivered the resulting report in March 2019.
"While Oregon struggles with some of the highest substance abuse and mental health problems in the country, access to services ranks among the poorest of all states," the report states. "Oregon now ranks third nationally with the highest number of people needing but not receiving treatment for alcohol and substance use disorders."
That awareness hasn't gone away. In 2021, lawmakers allocated $1.35 billion for Oregon's behavioral health system, intended to be a "transformative" investment in those systems through 2023. Of those funds, $67 million was specifically earmarked for projects to increase the number of behavioral health beds in Oregon.
"We're grateful for the legislature's historic increase in behavioral health funding, which is helping to correct years of underinvestment," said Steve Allen, then-director of behavioral health at the Oregon Health Authority, in a statement accompanying a 2022 update. "We have more work to do, but we're building a system that can address the full range of services people need to get in treatment, sustain their recovery and lead full and productive lives."
During this year's legislative session, lawmakers approved another $164 million intended to expand Oregon's behavioral health offerings — although much of that funding is earmarked for specific initiatives, only some of it related to inpatient care.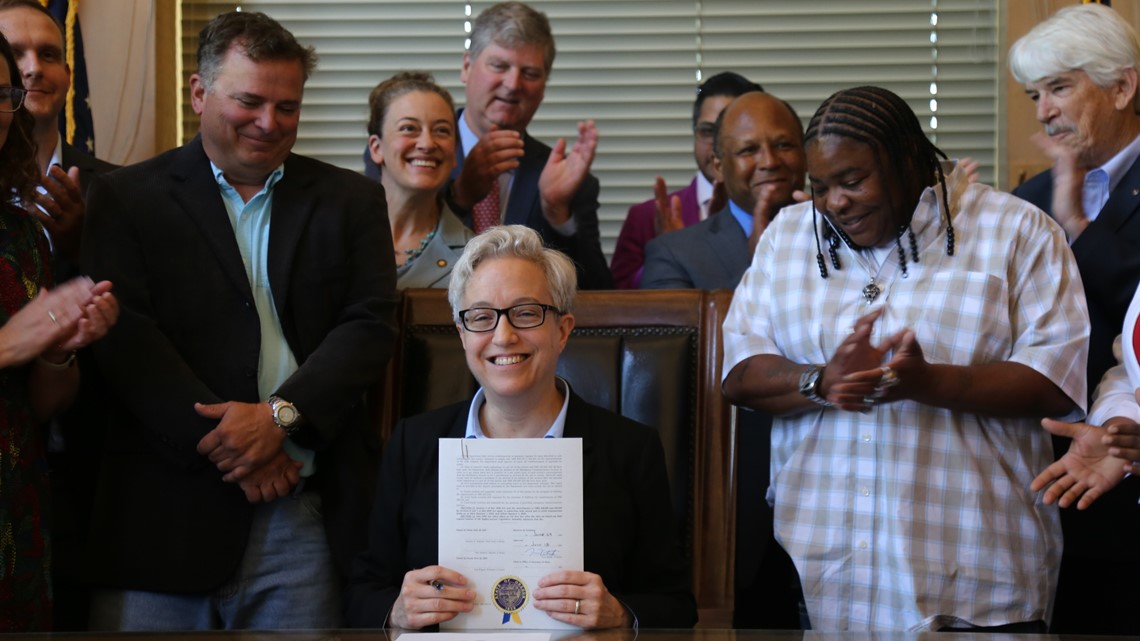 But first, another study. The Oregon Health Authority announced July 5 that state health officials have launched a review of the state's residential mental health and substance use treatment capacity to identify gaps and guide those investments from the legislature.
"The study will inform the state's five-year plan to expand behavioral health treatment and build a more accessible, effective and equitable system of care," OHA said in a statement.
A contracted consulting firm will look at the amount of treatment and residential care beds in Oregon and determine how many are needed, analyze how much money should go toward expansion versus sustaining what's already there and looking at outcomes of prior behavioral health investments.
OHA said that this assessment will build on yet another study, one completed in 2022 by the OHSU-PSU School of Public Health, which also looked at the "significant service gaps" in Oregon's behavioral health system.
"The data shows the state would need to double its services to adequately address the current health needs of Oregonians struggling with addiction and also highlights significant gaps in healthy equity, including access to services and availability of culturally relevant care," OHSU said in a September statement.
It's unclear when this new study will be completed so that funding can go out, but there can be little doubt that this funding is not enough to double Oregon's drug treatment services.
"We are moving urgently to complete this effort," said OHA Behavioral Health Director Ebony Clarke in a statement. "We must find effective solutions to expand treatment and put more people on the path to recovery."
The Story airs at 6:30 p.m. every weekday on KGW. Got a question or comment for the team? Shoot an email to thestory@kgw.com or call and leave a voicemail at 503-226-5090.