PORTLAND, Ore. — Two random, allegedly violent run-ins and an in-depth profile by the Seattle Times are shining a spotlight on a far-right political group called the Proud Boys.
The group, founded in 2016, has a heavy presence online and social media.
Their Twitter bio reads, "I am a Wester Chauvinist and I Refuse to Apologize for Creating the Modern World. The West is the Best!" Their website advocates goals like "abolish prisons," "give everyone a gun," and "venerate the housewife." It also states, "Being proud of western culture today is like being a crippled, black, lesbian communist in 1953."
The Southern Poverty Law Center describes the Proud Boys as a designated hate group "known for anti-Muslim and misogynistic rhetoric," whose "disavowals of bigotry are belied by their actions."
Tim Ledwith just knows them as the guys who punched him in the face in broad daylight.
"Some of these individuals, if they weren't violent, I'd feel bad for them," he said on Friday. "They sound like complete fools."
Portland police confirm they arrested Tusitala "Tiny" Toese, a self-identified Proud Boy, in connection with an incident on the afternoon of June 8 involving Ledwith.
Ledwith says Toese, fellow Proud Boy Donovon Flippo, and another man were driving a pickup truck down Northeast Broadway, pointing at people and yelling "Build the wall."
Ledwith says he yelled back "F*** Trump."
"It escalated to them calling me homophobic slurs, to which I said, 'F*** off' and then, all of a sudden, I'm punched in the face," he said.
Photos show Ledwith with a bloody, split lip.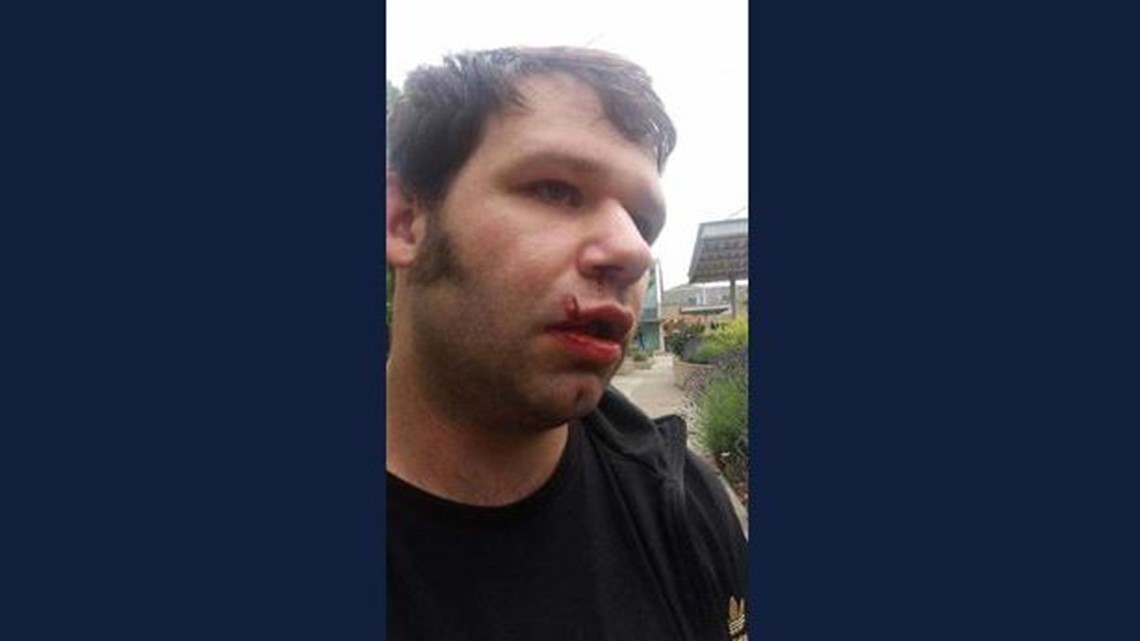 Police later arrested Toese at a June 30 rally, organized by Patriot Prayer, another right wing group.
As it turns out Ledwith's was one of two such incidents in recent weeks.
The other involved an African American teenage boy in Vancouver.
His attorneys told the Seattle Times, back in May, the boy was coming out of the Vancouver Mall when he saw men in a pickup truck a pickup flying a Confederate flag.
The boy yelled something derogatory about the president, and his attorneys told the paper two of the men chased him and threw him on the ground.
Police ended up charging the teenager.
Those charges are now reportedly in the process of being dropped.
At the June 30 rally, hours before his arrest, Toese said members of the Proud Boys were there to defend free speech.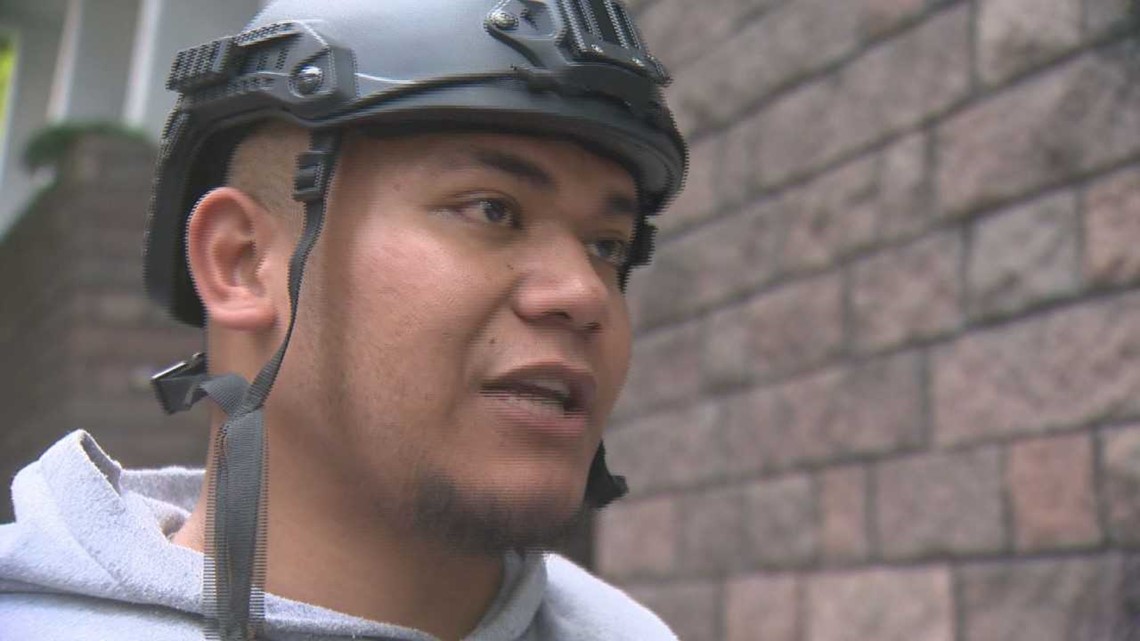 "I made a promise to my patriot family that I will come back and stand with them. I will not let them die alone and if I have to die next to family and my brothers and my sisters standing up next to freedom in America, I will not let them stand alone," he said.
On Friday, lead researcher Sami Alloy argued the Proud Boys' claim about "free speech" is a dangerous distraction.
"Everyone has a right to express free speech under the First Amendment. It's a cornerstone of our democracy," she said. "But what these Proud Boys and other far-right racist and sexist groups are doing goes beyond free speech. They are demonstrating a pattern of coming into our community with the express purpose of starting violent incidents and brawls."