PORTLAND, Oregon — Some Portland firefighters traveled to Colorado Springs, Colo. to honor firefighters across North America, who gave their lives in the line of duty.
One firefighter was former Portland firefighter Jerry Richardson. Thousands attended the ceremony, but in Portland a firefighter memorial is in disarray after it was recently vandalized.
"It's so incredibly painful to have that disrespect to these memorials," Lt. Sean Fogarty, with Portland Fire & Rescue said.
Around a dozen brass name plates of Portland firefighters who died are now missing, after someone pulled them out of the ground.
"It is tragedy," Fogarty said.
Along with the missing plaques, lanterns of the David Campbell Memorial are shattered, and the limestone is chipped.
Firefighters said the vandalism disrespects the firefighters who died, along with the current firefighters.
"The fact is when we go to work, we do take a lot of risks," Fogarty said. "And there's always, in the back of our minds the possibility that we might be on memorials someday."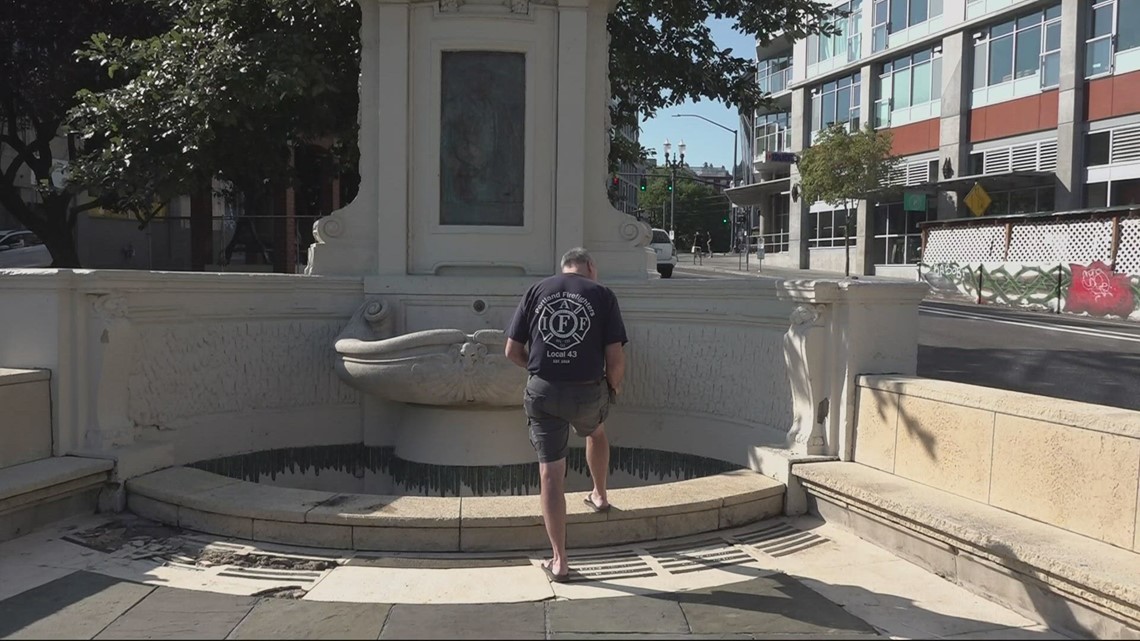 Fogarty spent the weekend honoring firefighter memorials in Colorado and adding Richardson's name to the list.
"Lt. Jerry Richardson was a Portland firefighter. He was a trainer, he was an incredibly respected firefighter, officer and human being."
Richardson died a couple years ago from lung cancer, which doctors said was brought on by years of fighting fires.
Fogarty and others hope to one day add Richardson's name to the David Campbell Memorial off of Burnside.
The memorial was originally built to add a Portland fire chief from more than a century ago. But currently, the spot is usually vacant, besides some trash and debris.
"It is so frustrating," Fogarty said. "And we can do better."
So, in the near future firefighters will have a restored memorial in Portland, instead of having to travel over 1,300 miles to see the names of fallen Portland firefighters.
"This is a heritage site, this isn't just a memorial," Don Porth, a retired Portland firefighter said.