GARIBALDI, Ore. — At docks up and down the Oregon Coast, it's not uncommon to see anglers gathered in the early morning hours, discussing fishing strategies and getting their gear ready for a day on the water.
That was the scene in Garibaldi on Tuesday as a group of 10 anglers huddled in the cold near the Norwester, a charter fishing boat scheduled for an eight-hour trip north of the small town.
But while the scene may have been common, the day's destination was not. The group was headed to the Cape Falcon Marine Reserve, a 12-square-mile plot of ocean off the coast of Oswald West State Park where fishing and ocean development has been prohibited since 2016.
And the anglers weren't fishing for fun or for food. They were fishing for science, explained Lindsay Aylesworth, program leader for the marine reserves program with the Oregon Department of Fish and Wildlife.
"These are really living laboratories off of our coast," Aylesworth said. "We're tracking changes over time, so we're trying to understand what this protection affords these communities here."
There are five marine reserves along the Oregon Coast: Redfish Rocks south of Port Orford, Cape Perpetua near Yachats, Otter Rock north of Newport, Cascade Head near Lincoln City, and Cape Falcon.
Tuesday's fishing trip to the Cape Falcon reserve was part of the state's ongoing hook-and-line survey effort to collect data about sea life and ocean conditions in the protected area.
As the Norwester prepared to get underway from the Garibaldi dock, research assistant Ryan Fields laid out the plan for the day. The boat would perform 15 minute "drifts" at areas laid out in a grid on a map of the reserve. The anglers would get instructions on exactly when to drop their lines and when to reel them up so the state would have reliable data on how many fish were caught. Then the results from the reserve would be compared with similar surveys outside of protected waters.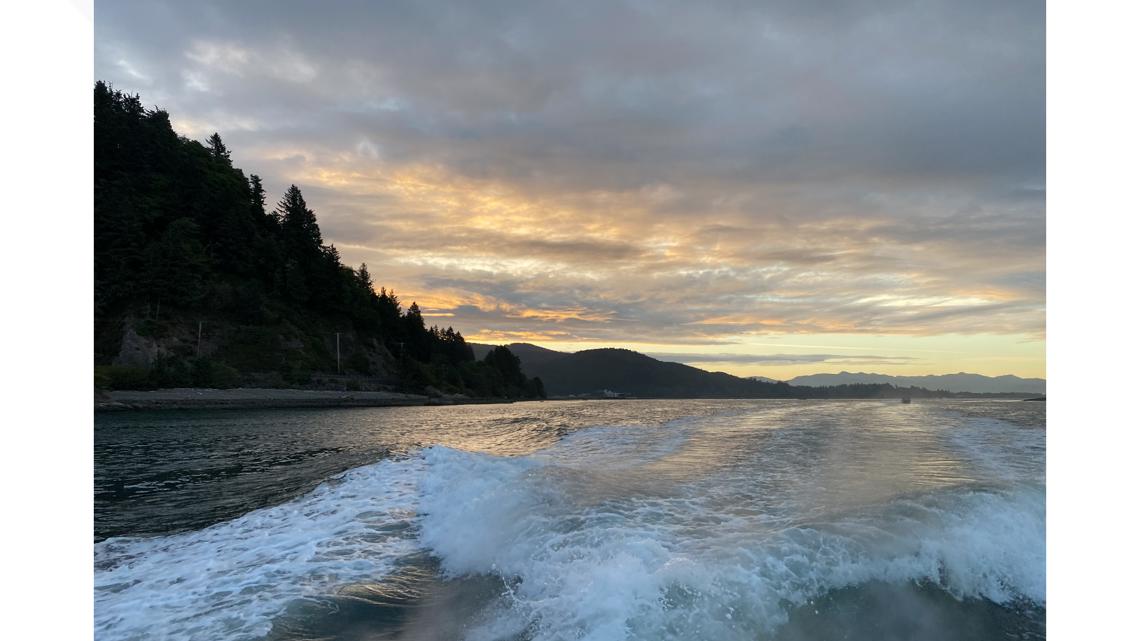 But to get data on what kind of fish are in the reserve, you have to catch them; and that proved difficult as anglers started dropping their lures on Tuesday.
In the first few drifts, just a small handful of fish came aboard the Norwester: several lingcod, a small cabezon and a few black rockfish.
During the down time, Aylesworth took the time to expand on why the reserves are important.
"We want to make sure that the fisheries we have here in Oregon remain healthy," she said, noting that as the ocean changes, the data collected will be a valuable measuring stick. "It's good for us to be able to track these changes, that way we can understand which ones are associated with changing ocean conditions and which ones are associated with putting in these areas for protection."
And the reserves are also about answering some big questions, Aylesworth said.
"How do they compare to the areas where fishing is open? Are we seeing the same changes which might be due to larger oceanographic processes that are happening at a larger scale than the marine reserves?" she said.
As Aylesworth spoke, the Norwester pulled into a new fishing area and, within seconds of the lines plopping into the water, the fish started biting, and biting fast.
"All day long, we were having no luck and all of a sudden they're coming up like crazy!" exclaimed one angler.
"It's red hot here," said another as he unhooked one fish, dropped his line and got another bite within seconds. "Here we go again."
Anglers were pulling up fish, mostly black rockfish, every 30 seconds or so, sometimes with two fish per line. Fields and his fellow research assistant Emmah Johannes got busy fast, calling out measurements on each fish, assessing their condition and sometimes attaching tags to the fish before returning them to the water.
The action in that particular grid location wouldn't be repeated as the hot fishing cooled significantly when the Norwester motored to another spot. But that gave Aylesworth a chance to explain how the reserves came to be.
When they were first proposed, many in coastal fishing communities were opposed to the reserves, especially since some of them were in prime fishing grounds near Cannon Beach and in an area known as Three Arch Rocks.
"We heard during the planning process — from members of the fishing community, the recreational fishing community, the commercial fishing community — that putting in a protected area in this location would be too costly," she said, referring to Three Arch Rocks. "It would have been too costly, socially, economically, culturally, to put a marine reserve in that area."
Among those who fought against those locations was Lance Fletcher, captain of the Norwester.
"They wanted to put it like basically on one of the two places that we fish almost all the time," he said. "We fought pretty hard to get it put in this location where there is good reef structure and there's fish and it's that, but not a spot that we normally would have fished a lot."
And while Fletcher is happy to have his boat chartered for the hook-and-line surveys, he remains skeptical of the benefits of the protected areas.
"I'd like to see some results, some data, that supports that they're actually doing what they're set up to do. Producing more and bigger fish that will have the spillover effect where they come out of the reserve and repopulate other areas," Fletcher said. "But so far no one's been able to prove that to me."
The Cape Falcon reserve is the newest of the five, with fishing restrictions being implemented roughly eight years ago. With just that limited data, Aylesworth said it's hard to know what kind of changes are happening in the long term.
"It's a little too soon for us to see those changes," she said, noting that the data they're collecting now will form a baseline for future research, and it's not just about the fish within the reserve. "A lot of what we're doing is generating research that's useful in other near-shore management contexts. So, it's helping us to better manage our oceans and make smart decisions."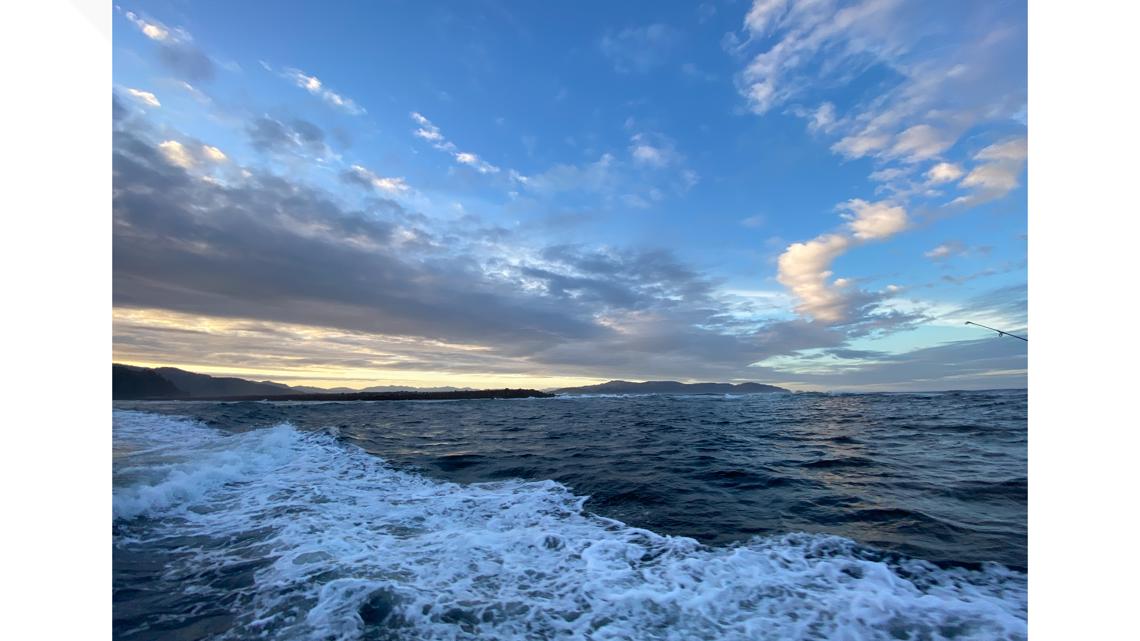 But for the anglers on the boat for Tuesday's survey, and even for Aylesworth herself, data and management decisions and long-term oceanic changes mattered less than feeling a tug on a fishing rod and the swell of the ocean beneath the boat.
"Being out here on the ocean, it just soothes the soul," Aylesworth said. "It feels good."