AURORA, Ore — Inside a hangar at the Aurora airport, workers from Aerometal International put the finishing touches on a historic DC-3 plane.
"This airplane was never the military version which is called a C-47. This was originally a DC-3. It was delivered to Eastern Airlines –their very first DC-3. Delivered in 1937. And the signature, in the acceptance is Eddie Rickenbacher and it's in the log book," said Phil Fogg Sr., one of the plane's pilots.
Rickenbacher was America's most successful fighter pilot ace in World War I with 26 victories.
The plane is getting a makeover before it takes a multi-day flight from Oregon to France.
Fogg, a Vietnam War helicopter gunship pilot, will co-pilot the DC- 3. First to France and then in a massive reenactment of the airborne invasion over Normandy Beach on D-day.
"I can only imagine! I'm so excited to participate in that huge formation of DC-3's and C-47's and see the paratroopers jump out of the airplanes in the period costumes with the round parachutes as we go over the Normandy Beach," Fogg said. "It's gonna be terribly exciting."
He'll have several other Portland men on board, mostly retired businessmen with an appreciation of history.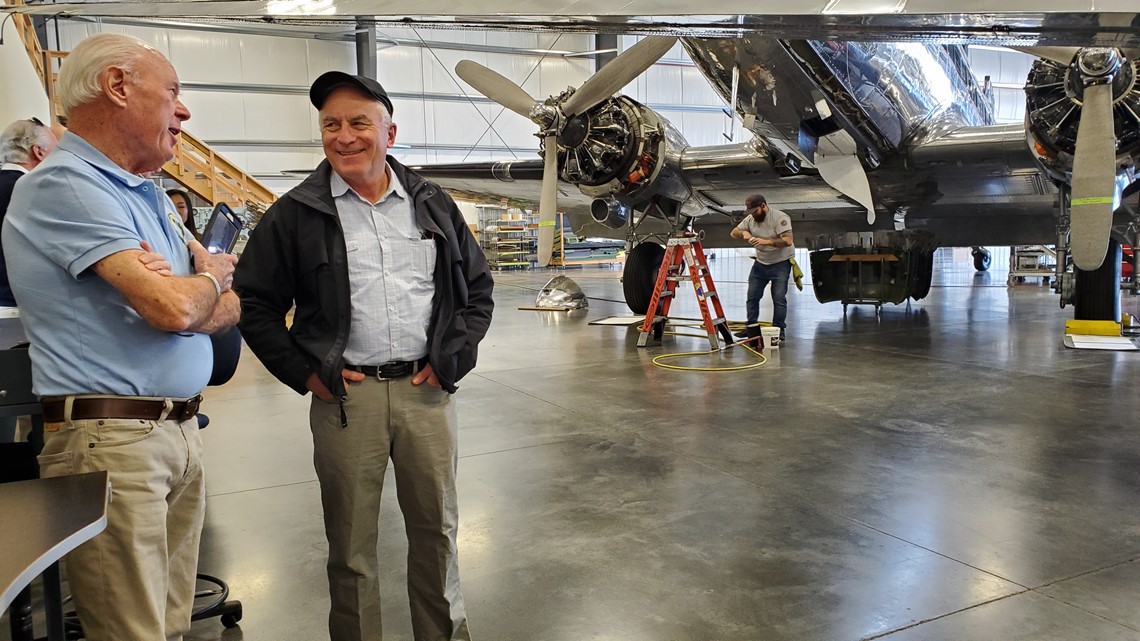 "The 75th anniversary of the D-Day invasion is a really, really important milestone and what a great way to pay tribute to those guys who sacrificed literally everything," said Gary Eichman, who will be one of the passengers.
They look forward to stepping back in time on a historic plane and a historic flight.
"It gives you a great feeling of how lucky we are to have won that battle, Wake Mack said. "Hadn't we won that battle, we'd all be saluting Hitler."