WILSONVILLE, Ore. — A crash on I-5 one mile south of Wilsonville shut down the highway in both directions at around 2:30 p.m. on Sunday. The road reopened in both directions around 6:30 p.m. after officials had cleaned up the scene, which included herding roughly two dozen cattle into a new trailer.

Witnesses at the scene sent KGW videos of cows on the roadway and later Oregon State Police (OSP) reported that roughly 25 cows were loose from the tractor-trailer. OSP said Nearly half of them will be corralled into a new trailer, the other half will, unfortunately, have to be put down due to injury.

Officials reported that the driver did not need medical transport following the crash.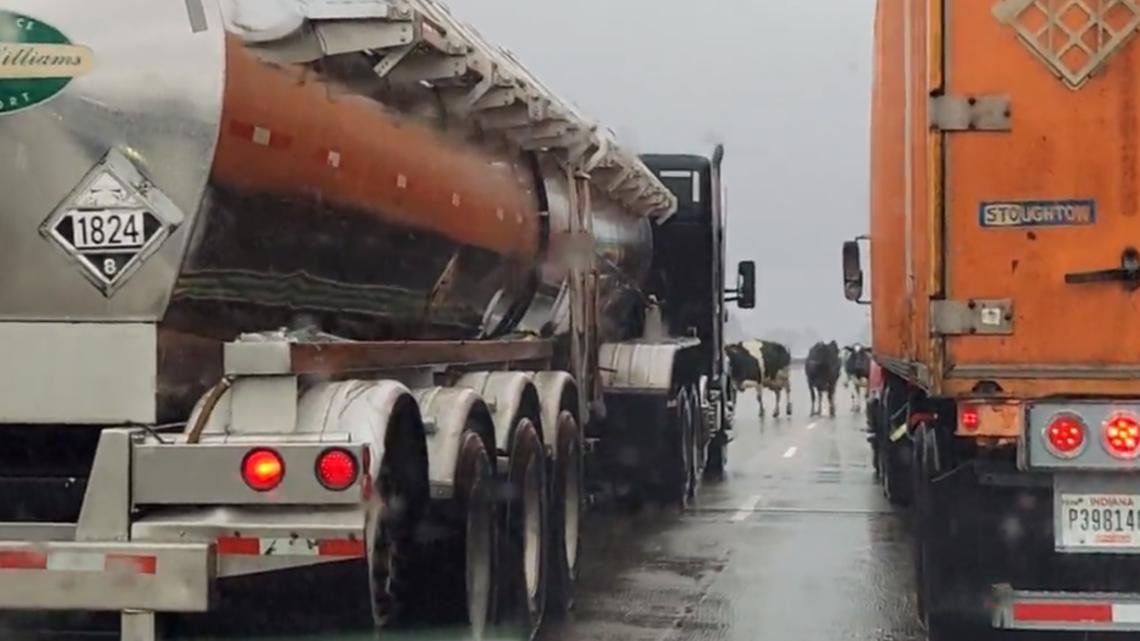 Tualatin Valley Fire and Rescue (TVFR) said just before 4 p.m. that crews will continue to herd cattle toward the I-5 exit 283 ramp where they will be loaded onto another trailer to get traffic moving again. Then, around 6:30 p.m., TVFR said that all the roaming cows had been loaded into a livestock trailer and removed from the area, allowing lanes on both the northbound and southbound sides to reopen.