SEATTLE — Flu activity in Washington state is now considered "low," according to the Washington State Department of Health (DOH).
Health officials have reported a steady decline in flu cases over the past few weeks. The flu positivity rate was 21% from Dec. 11-17 but was just 6% from Jan. 1-7.
Washington's peak week for positive flu cases was from Nov. 29 - Dec. 5, according to data from the DOH. In early December 2022, health officials said flu activity was "very high" statewide.
According to the state's latest flu report, 143 adults and four children have died in the 2022-23 flu season. That's the most flu deaths at this point in the season of the last nine flu seasons. In 2016-17 there were 73 flu deaths by January, fewer than half of the current death total in Washington state.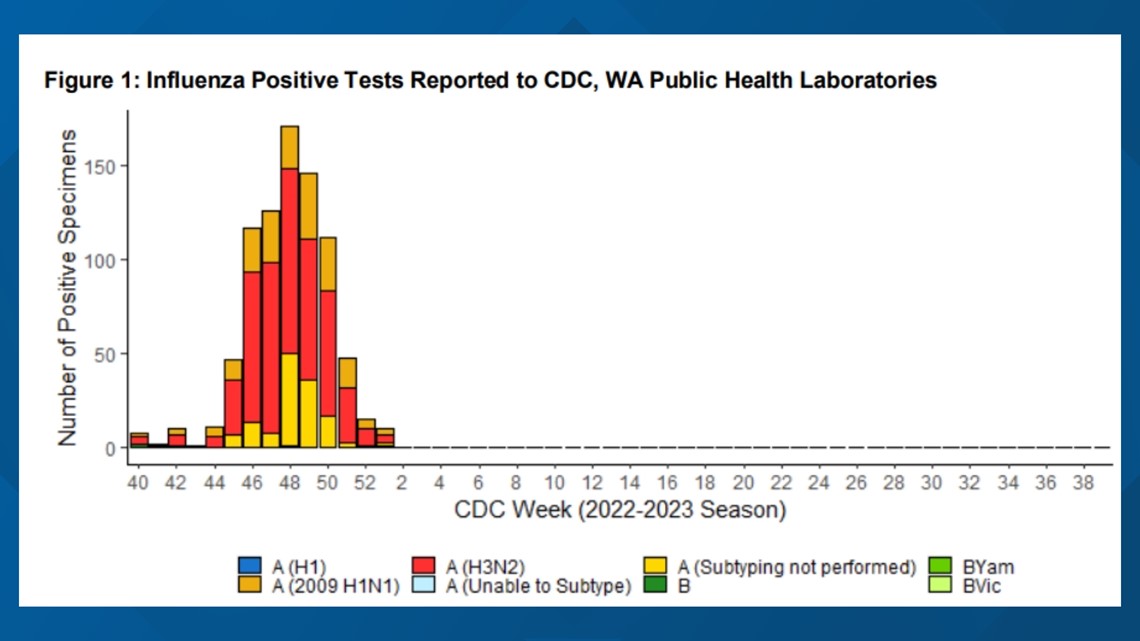 State health officials said there have been 114 flu outbreaks in long-term care facilities. People over 65 years old represent 111 of the state's deaths from the flu, according to the latest report.
The CDC is continuing to recommend that everyone six months and older get an annual flu vaccine as long as flu activity continues. Vaccination can help prevent infection and serious outcomes if infected with flu, the CDC said in its latest influenza report.