PORTLAND, Ore. — The Oregon Health Authority (OHA) has released an updated look at coronavirus cases by ZIP code and is now providing the gender and ethnicity of cases in Oregon.
In their weekly report, OHA said that during the week of May 4-10 the number of confirmed coronavirus cases was up over the previous week. They are attributing that to an increase in testing and an increase in the number of presumptive infections.
In addition to increased testing, local public health officials have begun to increase contact tracing, OHA said. In this process, people who have been diagnosed with COVID-19 are asked to identify others they have been in close contact with during the time they were most likely infectious. Any of those contacts who are showing symptoms of coronavirus are deemed a "presumptive case."
OHA has said that they are now releasing ZIP code information to help people better understand the extent of community spread of COVID-19.
"We are committed to being transparent and accountable to all the communities we serve, especially those hardest hit by the pandemic."
Here is the case breakdown by ZIP code.
Coronavirus cases in Oregon by gender.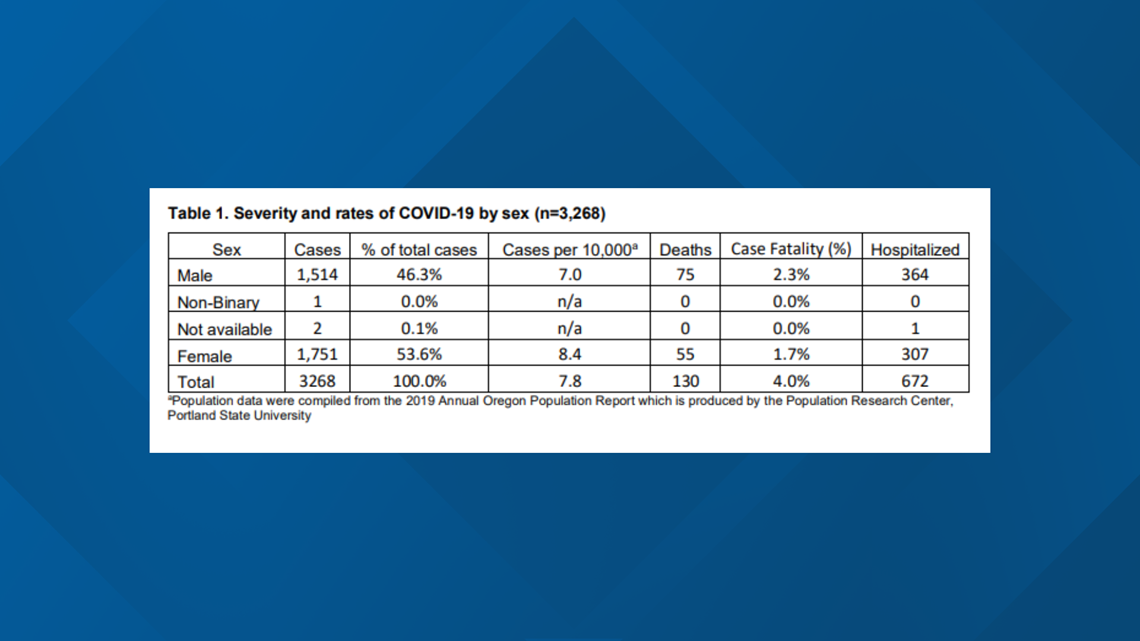 OHA has also said they want to acknowledge "the degree to which data, particularly by ZIP code, may contribute to or reinforce stigma and discrimination in communities of color and under-served neighborhoods."