PORTLAND, Ore — An institute creating projections used by the White House coronavirus task force is estimating Oregon could see more than 500 COVID-19 deaths before the end of the outbreak.
The Institute for Health Metrics and Evaluation (IHME), an institute that is part of the University of Washington, entered the headlines Tuesday when Dr. Deborah Birx said 100,000 to 240,000 deaths in the U.S. from the coronavirus pandemic are possible if social distancing is maintained. Her statement was backed up by data and projections from the institute.
The estimates for Oregon say the state will hit the peak of its curve for deaths per day on May 2. At that time, IHME estimates 11 people from Oregon will die from COVID-19 every day.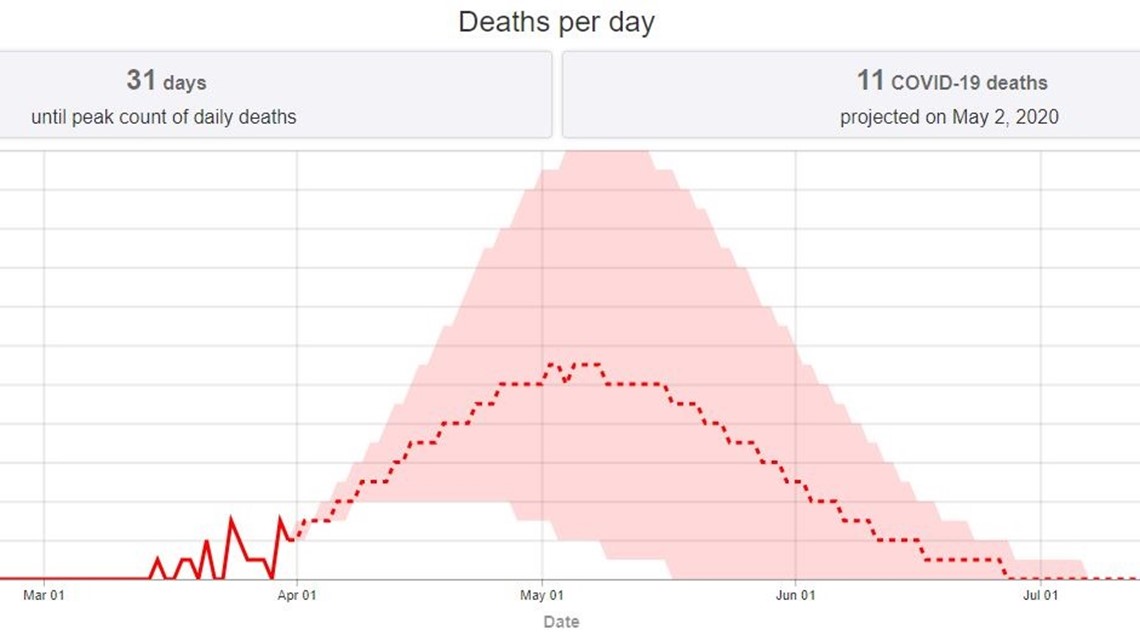 Although the projections say Oregon will have enough hospital beds and ICU space for the additional demand brought by the coronavirus, they also estimate a total of 551 people will die from the disease. The final death in the state, the projection estimates, would be at the beginning of July.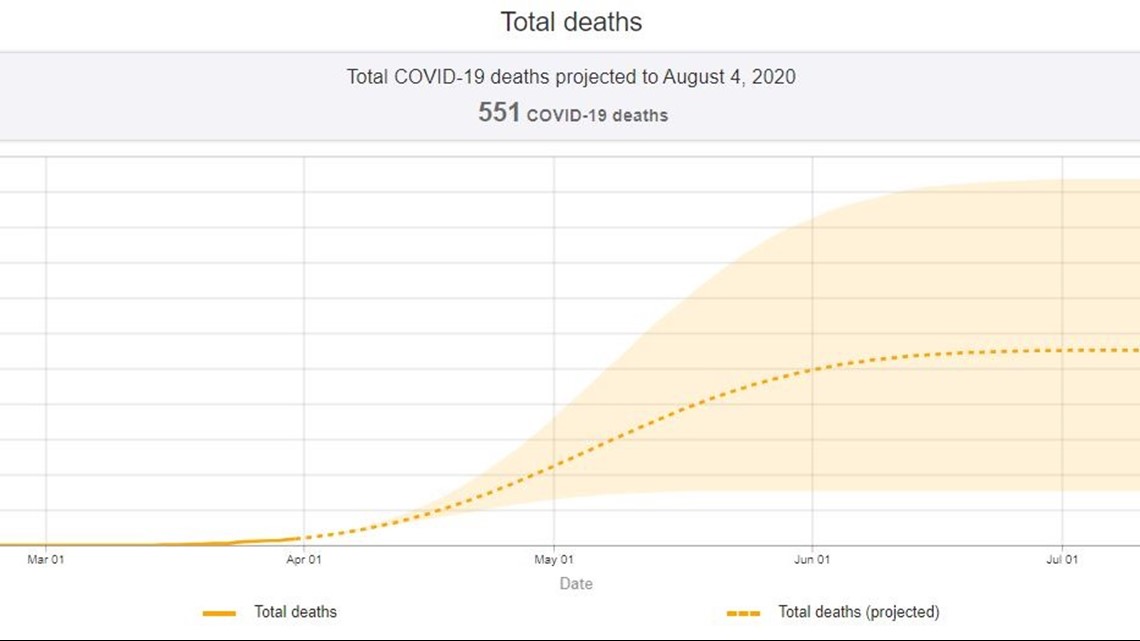 The peak date for hospital demand in Oregon will be May 6, according to IHME. Conversely in New York, where hospitals are overwhelmed now, the curve is much steeper: The peak date for hospital beds needed is projected to happen next week, and the final death is expected to happen by mid-May.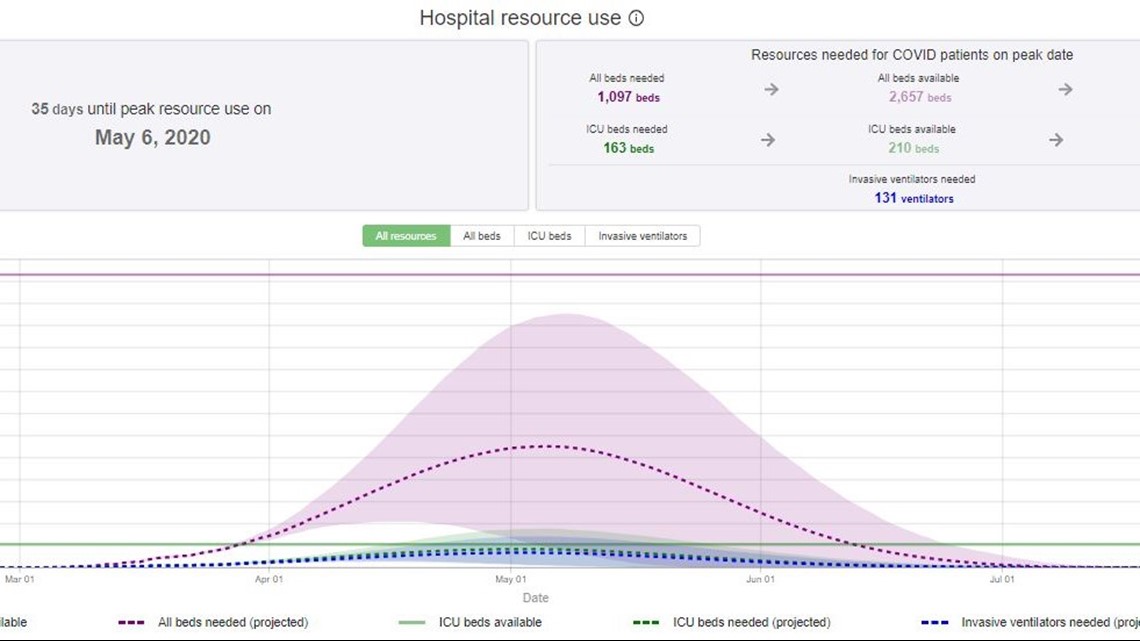 IHME says its forecast highlights the importance of social distancing measures.
That's a conclusion that was echoed by Oregon health officials on Wednesday. The Oregon Health Authority said new models show social distancing measures in the state appear to be working but need to be kept in place through at least early May.
"The public's ability to maintain social distancing will be the most important factor in determining whether Oregon prevents local hospitals from becoming overwhelmed by COVID-19 admissions," the OHA said.
There has been a total of 736 COVID-19 cases, including 19 people who have died, in Oregon so far.