PORTLAND, Ore. – A woman who was seen on video being attacked and berated by a Portland food cart owner on Wednesday wants the man to be held responsible for his actions but also wants him to know he's forgiven.
"I want to extend forgiveness to him," Carlotta Washington said on Thursday. "I feel he should be held accountable for what he's done but I don't want him to be in jail…I don't want this man to have to pay a huge price over anger and over a temporary moment."
Video taken by Washington shows her and Small Pharoah cart owner Islam El Masry in the middle of a heated argument when El Masry curses at her and throws a bottle full of Gatorade at her.
El Masry was charged with misdemeanor harassment and assault. He pleaded not guilty to the charges in court on Thursday.
Washington, who is a regular at the food cart on Southwest 5th Avenue and Stark Street, said El Masry appeared to be agitated with the customer before her and became more infuriated when he found out she was trying pay for her $7 lunch, in part, with quarters. Washington said she thought El Masry was going to count her money when he it took it from her hands but he instead threw it underneath the counter. At that point, Washington realized he wasn't going to count it and asked for the money back because she was confident it was more than $7.
"That's when he started getting angry, talking about, 'I don't have time for this,'" Washington said. "I really wasn't putting two in two together. It was crowded and I just wasn't really thinking and even considering how angry he was."
El Masry told KGW he was extremely busy during the lunch rush and told Washington he didn't have time to count the change and asked her to take her business elsewhere.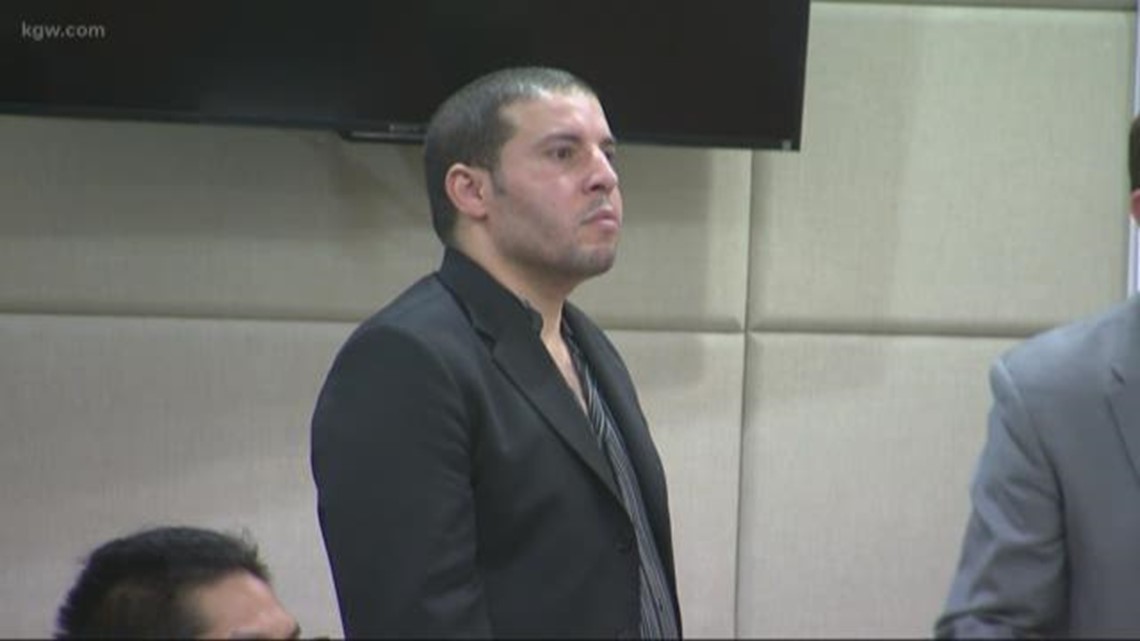 Washington said El Masry called her the n-word and ended up throwing the money back at her. She said that's when she began crying, took out her cellphone and started filming.
"I said I'm going to get my camera and I'm going to record this because you're wrong for what you're doing and the word you're using is not OK," Washington said.
That's when El Masry is seen throwing the bottle of Gatorade at Washington. Bystanders immediately yell at El Masry, calling his actions "uncalled for" and "wrong." Washington is then heard asking for someone to call police.
El Masry, who did not deny using the racial slur, said Washington brought up race and threw things before he did.
"When you fight with someone you need to get what is inside you out because you are boiling," El Masry said. "You want to make her feel bad as she made you feel bad. It's just action and reaction."
Washington said after El Masry called her the n-word, she said "Muslim" but not in a derogatory way.
"I said, 'You wouldn't like it if I called you a Muslim?' And I said 'no.' And I said, 'I won't do that because I don't throw out derogatory language like that,'" Washington recalled.
She said she never threw bottles at El Masry but shoved the bottles on his counter after he threw the Gatorade at her.
After she stopped filming, Washington said El Masry sprayed her with Sriracha hot sauce.
El Masry said he has a lot going on in his private life and his emotions got the best of him. He also said he's not a racist.
"My father is black, I'm African too," he said.
In the end, Washington said she would go back to the food cart and wants the traumatic ordeal to be a lesson in forgiveness.
"This hurts me. I'm not going to act like I'm not hurt. But I refuse to let it overtake me," Washington said.
"I'm not perfect…but we got to show love because that's what's going to make our world great again," she said.