PORTLAND, Ore. — Three years ago, Parkrose High School senior Tan Huynh applied to be a caddie through Portland Parks & Recreation (PP&R). Never mind that, he had never played a round of golf in his life — the job didn't require it. For Tan, that sealed the deal for the opportunity he was looking for: a way to earn some money to help his parents relieve some of the family's financial burdens.
"They are really hardworking people and I really admire that," said Tan, noting the work ethic his parents instilled in him. "Show up every day, be on time and try to give 100% of yourself."
Over the next three summers, Tan did just that. Five days a week he would get up at 6 a.m. and headed to Heron Lakes Golf Course in North Portland. As part of the city's EAGLE Caddie Program, students earn minimum wage while caddying at one of Portland's five, city-owned courses. They gain work experience and possibly a pathway to college. The city gives special consideration to caddie applicants from low-income families.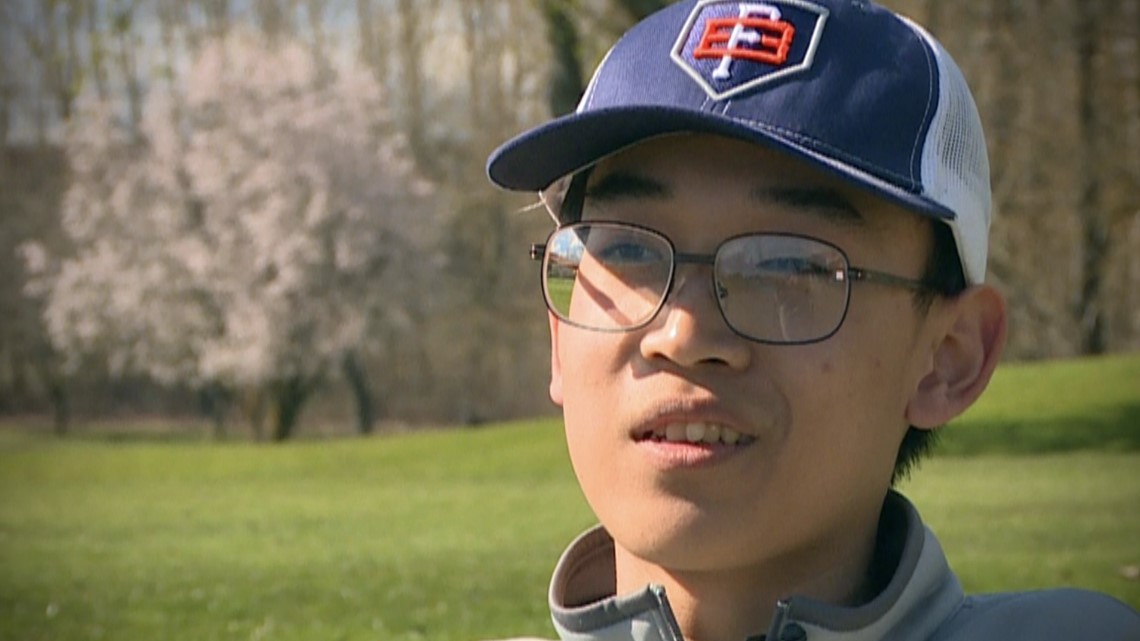 "It's a very demanding schedule and to have that level of commitment for three summers — not everyone's willing to do that," said PP&R's Director of golf, Vincent Johnson. "Historically, that's how a lot of folks got into the game of golf — was caddying."
Over following months, Tan learned more and more about golf and how to help those he caddied for. One customer gave him a bag of golf clubs. Tan used them every day to practice his swing in his backyard. And his efforts did not go unnoticed.
"The most memorable people are my regulars who want me to caddie for them every week," said Tan. "That's really helped me a lot. I'm really grateful for them."
Nine years ago, Tan's family moved to the U.S. from Vietnam. It was a chance for new opportunities but for Tan, nothing came easily.
"There were challenges, like being in school and stuff," said Tan. "It was hard to make friends and understand what's going on in class, but I didn't give up. I studied really hard to learn English."
"We see them all as future Evans scholars," said Johnson. "We want them to see themselves as future Evans scholars."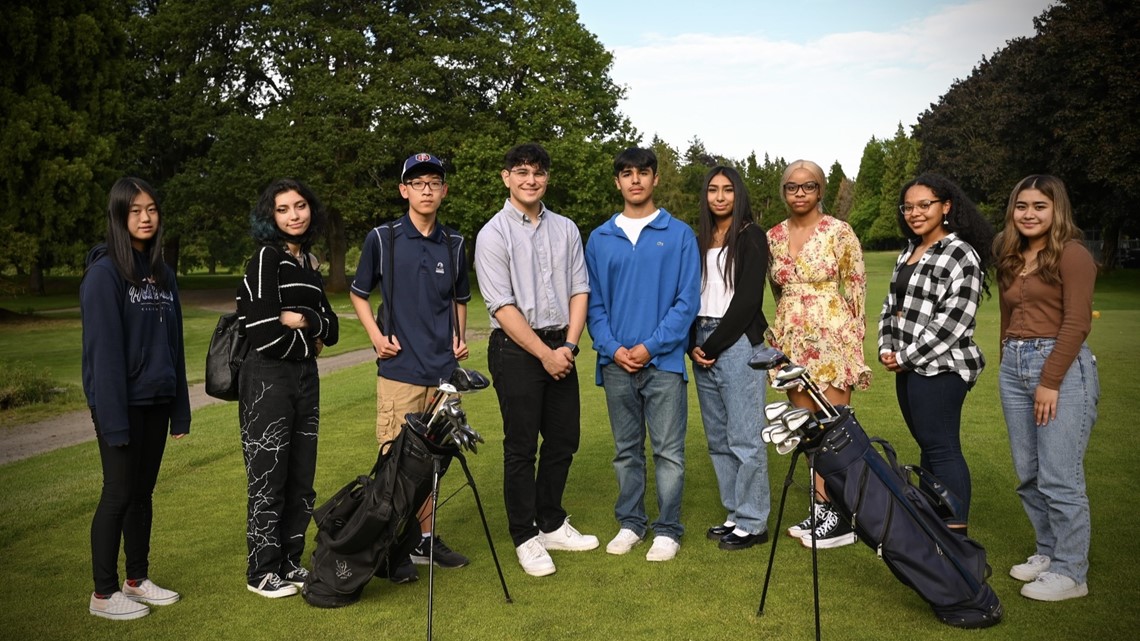 The Evans Scholarship is named for famed golfer, Charles "Chick" Evans. Growing up outside Chicago, Evans was once a caddie himself. In 1916, he became the first golfer to win the U.S. Amateur and U.S. Open in the same year. Promotional deals followed but Evans wanted to keep his amateur status so he used his royalties to start a scholarship. Since 1930, nearly 12,000 caddies have earned Evans Scholarships covering tuition, room and board.
Over the winter, Tan applied for the scholarship. In the classroom his 3.9 grade point average more than qualified him. On the golf course Tan needed 50 loops— each loop being 18 holes — Tan has walked 130. Still, the Evans Scholarship is competitive and just like in golf, anything can happen.
"I didn't think I did that good in the interview," recalled Tan. "I was in a room with a bunch of older people, it was really intense."
In February, Tan got the results in the mail. Apparently the judges disagreed with Tan's assessment as they offered him their congratulations.
"I was yelling half my lungs because I didn't think I would get it!" said Tan. "My work really paid off."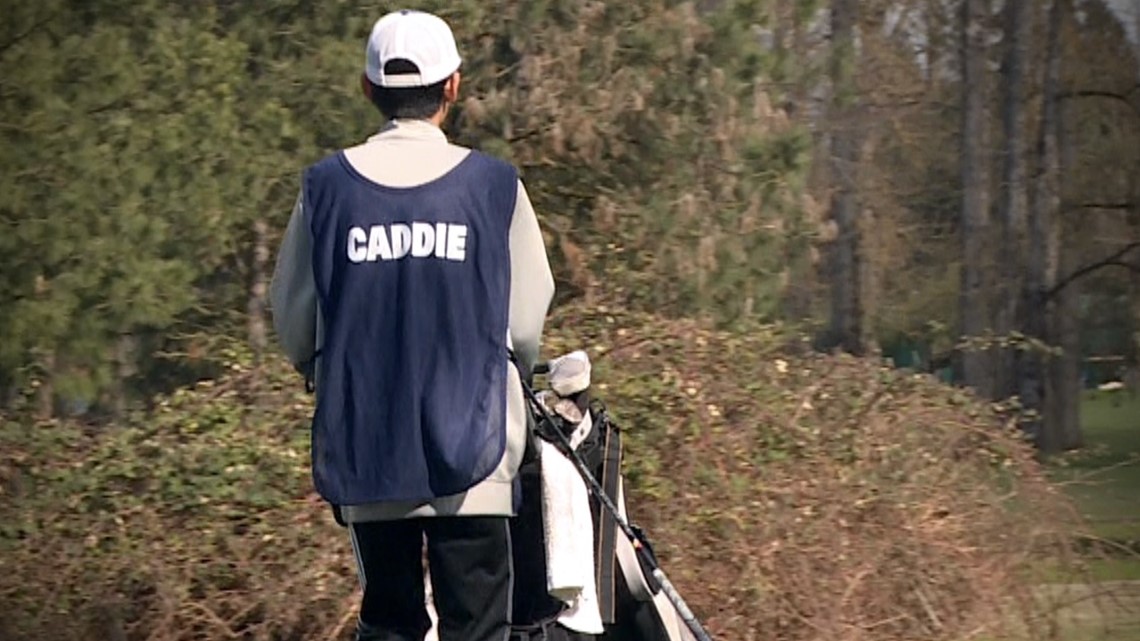 This fall, Tan will attend the University of Oregon as an Evans scholar. He'll be the first person in his family to attend college and plans to study computer science.
"He'll achieve something great that helps people every day," said Tan's college and career prep teacher, Josh Bott. "He's humble and yet he's got so much genius and so much greatness within him."
Tan said he's grateful for the opportunity to continue his education without having to worry about how he'll pay for college. He hopes to make the most of the opportunities that lie ahead.
"If I could do that then I could make my parents proud and happy," said Tan. "That's the only thing I care about."
PP&R is currently taking applications for this summer's EAGLE Caddie Program. Those who are interested have until the end of April to apply.
This story is part of our new series, Pacific Storyland. From the ordinary to the extraordinary, we'll bring you the most heartwarming and inspiring stories from where you live. Know someone you'd like to see featured? Let us know! Email us at pacificstoryland@kgw.com or text your story ideas to 503-226-5088.