NEWPORT, Oregon — Betty Lorsung remembers 1953 like it was yesterday.
The events of that year have been seared into her heart and mind since the day her parents gave her their orders: The 15-year-old Coos Bay girl would have to give up her infant son for adoption as soon as he was born. Lorsung obeyed them despite the pain she felt letting her baby go.
"I got to see him just one time in the hospital through the window," recalled Lorsung, now 85. "But I had to beg and beg to do that. The nurse wouldn't let me hold him."
When Lorsung's parents learned of their daughter's pregnancy they sent her out of town, afraid of the shame she would bring to the family. Lorsung's younger brother recalled his parents' effort to hide the pregnancy from community members and even from him.
"All of a sudden my sister Betty was gone," recalled Dick Kent. "I said, 'Where'd she go?' 'Well, she went to live with your aunt in Portland. She has rheumatic fever.'"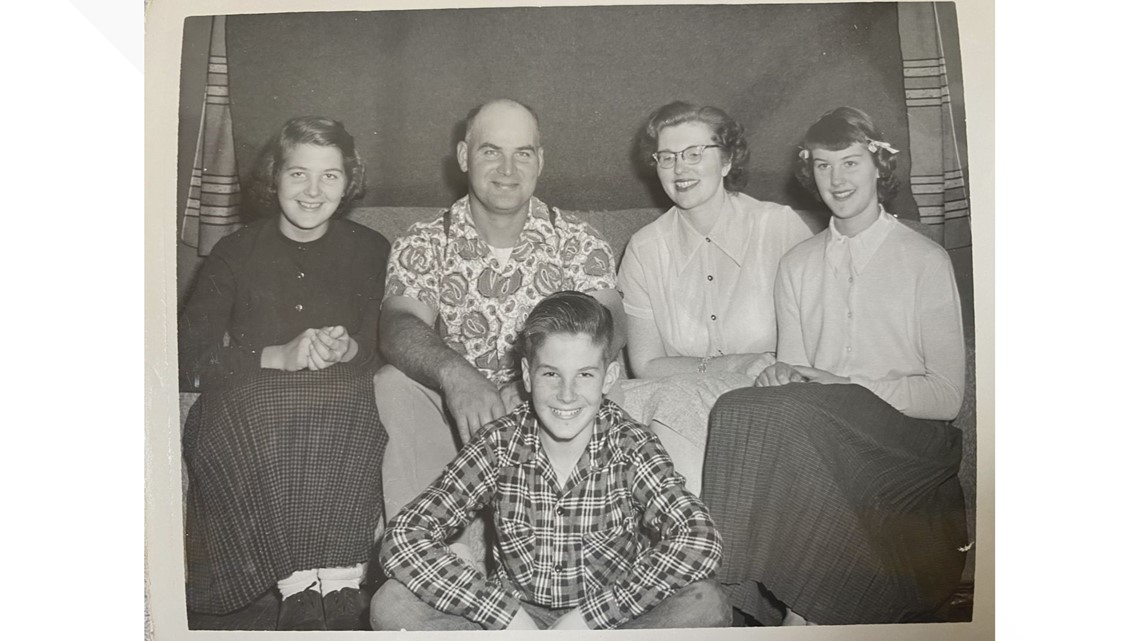 Jeffrey Taylor grew up without ever knowing his birth mother.
"Sixty-nine years I've been away — I'm a boomerang!" said Taylor, now 69. "I'm just waiting for the biggest hug there ever were. Sixty-nine years worth of hugs wrapped into one."
This summer, Taylor, Lorsung, Kent and dozens of other family members traveled to Newport, Oregon for a family reunion, where Taylor and Lorsung met for the first time. As mother and son shared their first embrace, loved ones held up cell phones to capture the moment as tears rolled down their faces.
"Oh my gosh!" cried Lorsung as she walked eagerly toward Taylor, her arms outstretched.
"I'm home! I'm home!" cried Taylor, burying his face into his long-lost mother's shoulder.
"You're home," sobbed Lorsung. "I'm so happy. I'm so happy."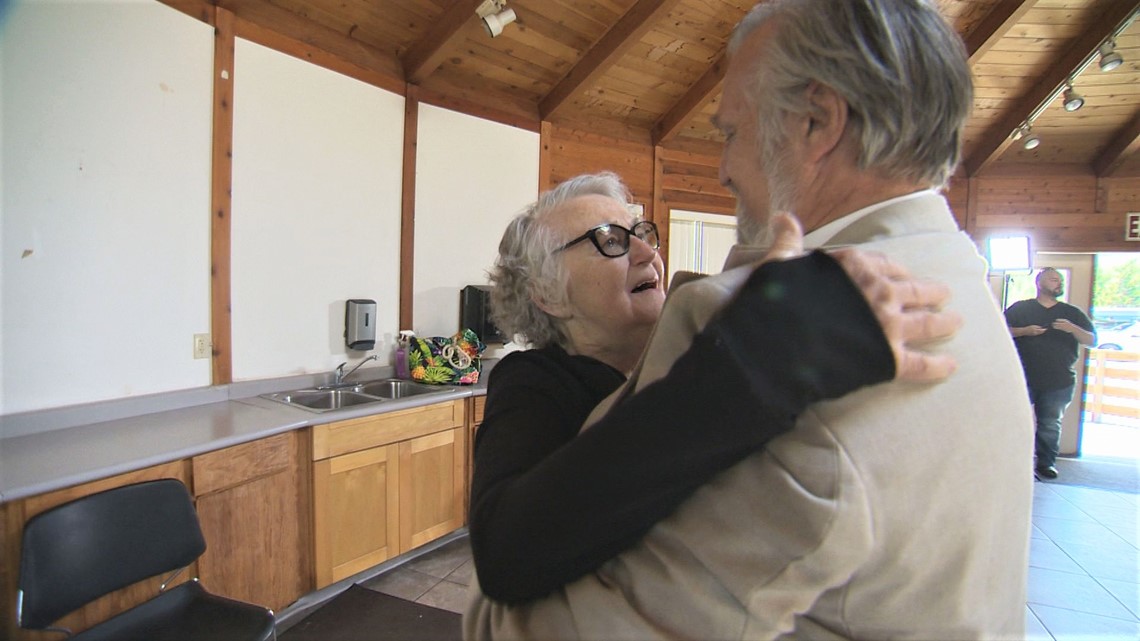 Sixty-nine years of longing
The decades preceding the reunion were filled with many positive things for both Taylor and Lorsung, but always a longing to find one another.
"The first time I was told I was adopted I was about 3 years old," recalled Taylor. "I had a wonderful childhood. Wonderful."
And yet, Taylor said he always dreamed of meeting his birth mom, especially since his adoptive parents passed away.
"I looked for about 15 years," he said. "Could not get anywhere. I'd run into dead end after dead end after dead end."
After giving birth to Taylor, Lorsung returned home to Coos Bay and resumed her life. She got married, moved to California and had six more children.
"We were the Brady Bunch," said Lorsung's daughter, Lucy McCollum. "We had the Volkswagen bus, we went to the beach, we were the Brady Bunch."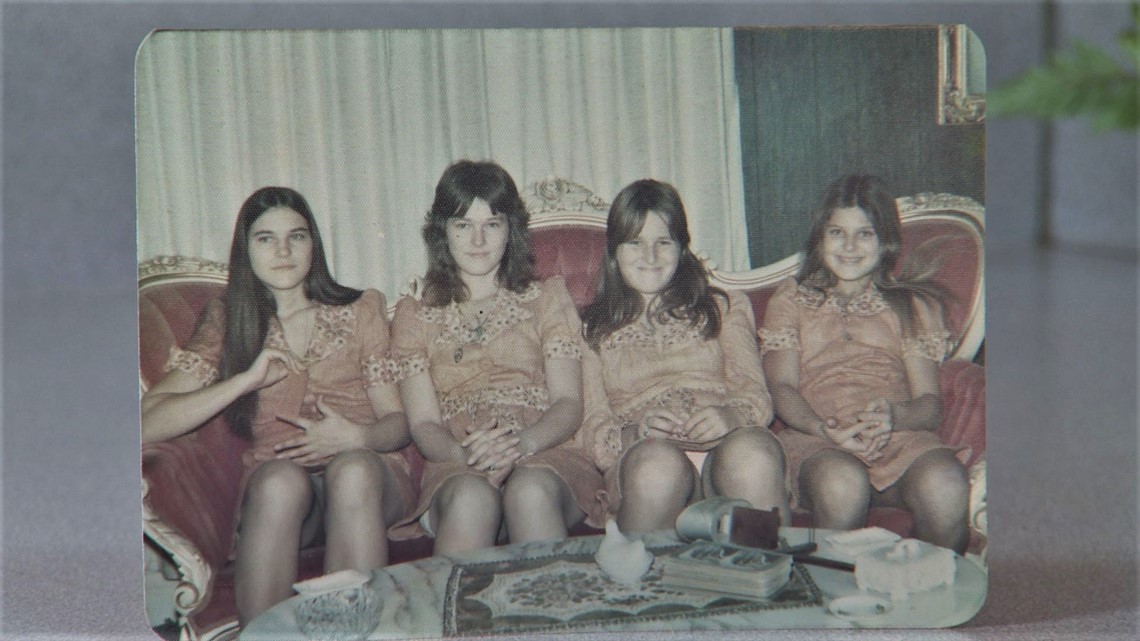 Lorsung didn't tell her kids about Taylor, still conditioned to keep her first pregnancy a family secret. But history, it turns out has a way of repeating itself. It did so with McCollum.
"I had a daughter when I was 15," said McCollum. "Her name is Christina. I kept her, I love her. I actually have three daughters. I found out when I had my daughter that my mom had to give her son up for adoption."
The revelation shaped McCollum's decision and drove her family to search for Taylor, but they didn't get far.
"My sisters have tried before with my mother and didn't get anywhere," recalled McCollum.
The biggest challenge hindering family members in their searches was an old Oregon law. The state required adult adoptees to get a court order to unseal adoption documents. But in 2014, that law changed. Now all family members need is a personal identification to join a mutual consent registry.
"If a family member is also registered or later registers, we will notify you and can facilitate contact," said Jake Sunderland with the Oregon Department of Human Services. "We have a record of all adoptions finalized in Oregon since 1920."
Lorsung's children used that resource and social media to finally find Taylor. The most recent and successful search was instigated by Ron Steel, who connected with McCollum through Facebook. Steel is Taylor's half-brother; the two shared the same biological father.
"(Ron and I) were both playing detectives," said McCollum. "It was a journey but it was totally worth it."
Whole hearts at last
That brings us to Newport and the family reunion Steel organized.
"I just wanted to see them come together," said Steel, who lives in Eugene.
The whole family is thrilled to be reunited with new and extended family members.
"I can't imagine going on and never knowing (Taylor)," said Lorsung, who now resides in Missouri. "It was really terrible."
It was an unforgettable family reunion — and the unveiling of a family secret that's secret no more.
"I love knowing that my mom's heart is whole now," said McCollum through tears. "It really hurt knowing that she didn't have her baby."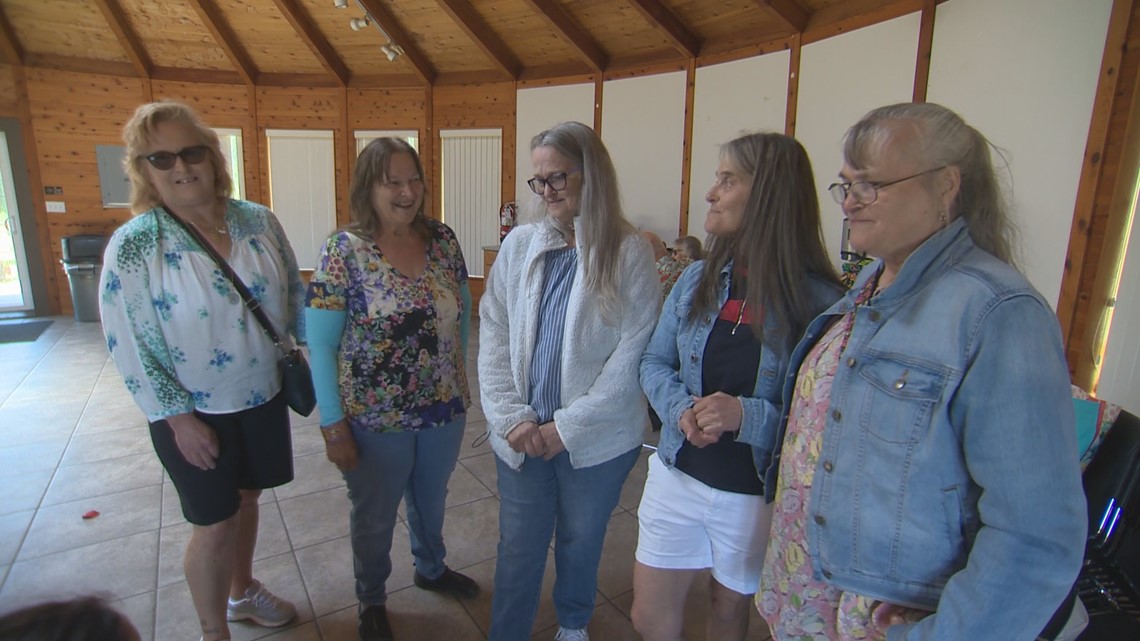 This story is part of our new series, Pacific Storyland. From the ordinary to the extraordinary, we'll bring you the most heartwarming and inspiring stories from where you live. Know someone you'd like to see featured? Let us know! Email us at pacificstoryland@kgw.com or text your story ideas to 503-226-5088.