CORVALLIS, Ore. -- It was the inspiration for Crayola's newest crayon, now the blue pigment mistakenly discovered by scientists at Oregon State University is making headlines for another reason.
It is also quite good for our environment.
Called YinMn Blue, the color is named after the elements which comprise it -- Yttrium, Indium and Manganese.
"I said, 'what the heck happened here' . . . I was kind of shocked to be honest."
"I still remember the day it came out of the furnace," he said.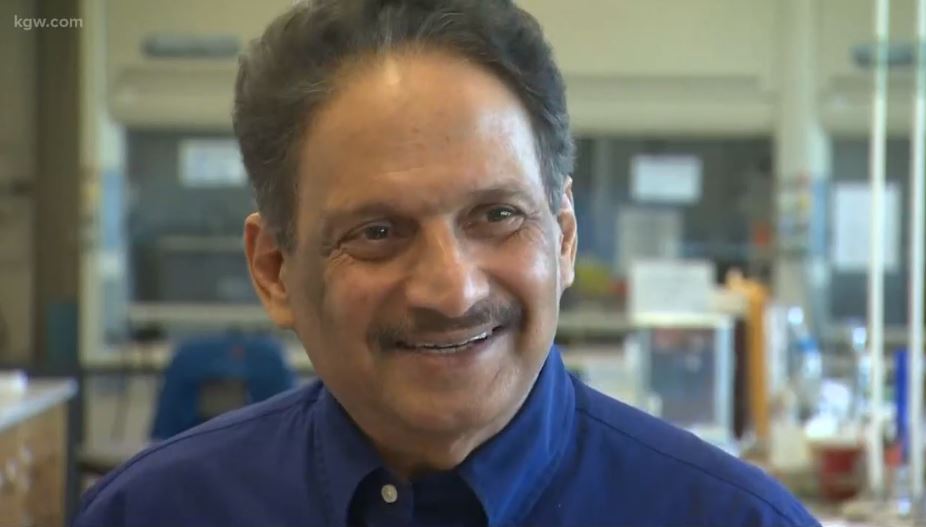 And because it is non-toxic, it even had some cosmetic companies calling.
"For example last week I spoke with Chanel," said Subramanian.
But in addition to being beautiful, this new pigment can do something other blues cannot

It can reflect infrared heat, which gives it huge energy saving applications.
"If you coat this material on any surface, it will reflect heat," said Subramanian. "That means it keeps buildings cooler, it keep cars cooler."

An experiment being done in an OSU chemistry lab shows just how much energy can be saved.
Two small model homes are under infrared heat lamps. One is painted with YinMn blue, the other with more traditional cobalt blue. The YinMn blue house stays about 14 degrees cooler.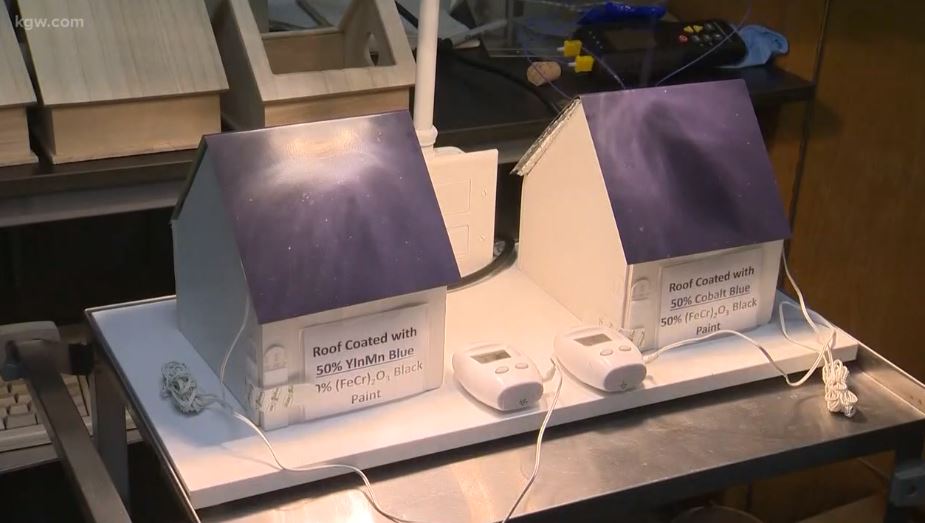 The EPA recently approved the pigment for commercial use. Ohio-based Shepherd Color Company licensed the pigment and is now testing it on actual building rooftops.
The color is also being used in artist's paints in Australia, however it has not yet been approved for that use in the United States. But, Subramanian expects that will happen soon.