Editor's note: The video above was published on May 30, 2019
Bowen's BPM Real Estate Group has inked a deal with Marriott International Inc. to bring the Ritz-Carlton, Portland hotel to the Rose City. The luxury hotel will have 251 rooms; Ritz-Carlton will also manage the 138 condominiums that will be part of the project. The hotel will have a fitness center, a full-service spa and a swimming pool on the 19th floor.
It will be the first Ritz-Carlton hotel in the Northwest.
"This landmark project is a game changer for the Ritz-Carlton brand and the city of Portland," said Noah Silverman, chief development officer, North America Full Service Hotels at Marriott International, in a statement. "The Ritz-Carlton, Portland will set a new standard for luxury hospitality in Portland, expand this iconic brand to the Pacific Northwest and introduce locals to the refined elegance and amenities associated with the Ritz-Carlton Residence lifestyle."
Photos: Renderings of proposed five-star hotel in Portland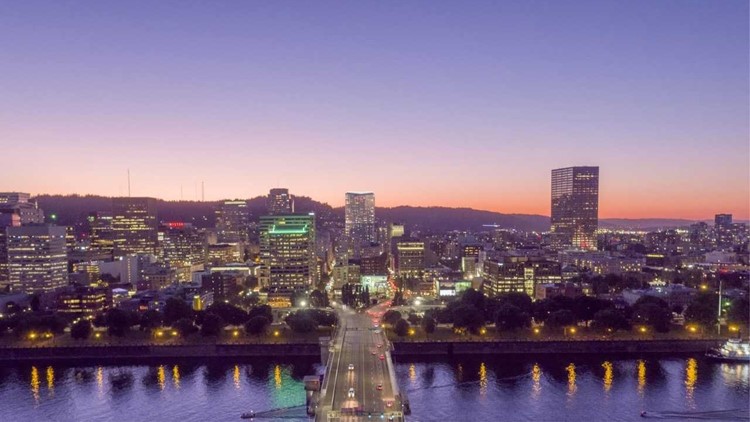 The $600 million project, designed by Portland's GBD Architects, will also feature about 180,000 square feet of Class A office space and a food hall on the ground floor.
The latter amenity is somewhat of a nod to the food cart pod that has thrived on the property for years and added a unique accent to Portland's culinary scene. Owners of the carts have been given notice that they need to vacate their spots by the end of this month to make way for construction of the tower, which is expected to begin later this year. Some of the carts have found new homes while others are still on the hunt.
The tower, to be built on land owned by the Goodman family's Downtown Development Group, is expected to be completed in 2023. Bowen also developed his Broadway Tower project on a piece of Goodman property at the corner of Southwest Broadway and Columbia.
According to information from BPM, the new tower project is expected to generate more than $25 million in systems development, permit and affordable housing payments to the city of Portland. BPM noted that it's also expected to create more than 2,000 direct and induced jobs and boost the current value of real estate, hotel and income taxes from the site by more than $10 million a year.
"We are excited to work with Marriott International to deliver an unprecedented level of service and accommodations to Portland's residents and visitors," said Walter Bowen, CEO and founder of BPM Real Estate Group, in a release. "Working hand in hand with The Ritz-Carlton team, we aim to create the best address to live and stay not only in Portland, but the Pacific Northwest."
Portland Business Journal is a KGW News partner.