PORTLAND, Ore. — There's no place like home, and this weekend for 10 Portland families there's no feeling like owning your own home.
That feeling comes courtesy of Habitat for Humanity Portland/Metro East. On Saturday, they celebrated the opening of "Brooklyn Pines" in Portland's Jade District.
It holds 10 homes for 10 families. Each family put in 300 hours of "sweat equity" working on their home, then secured an affordable mortgage through Habitat.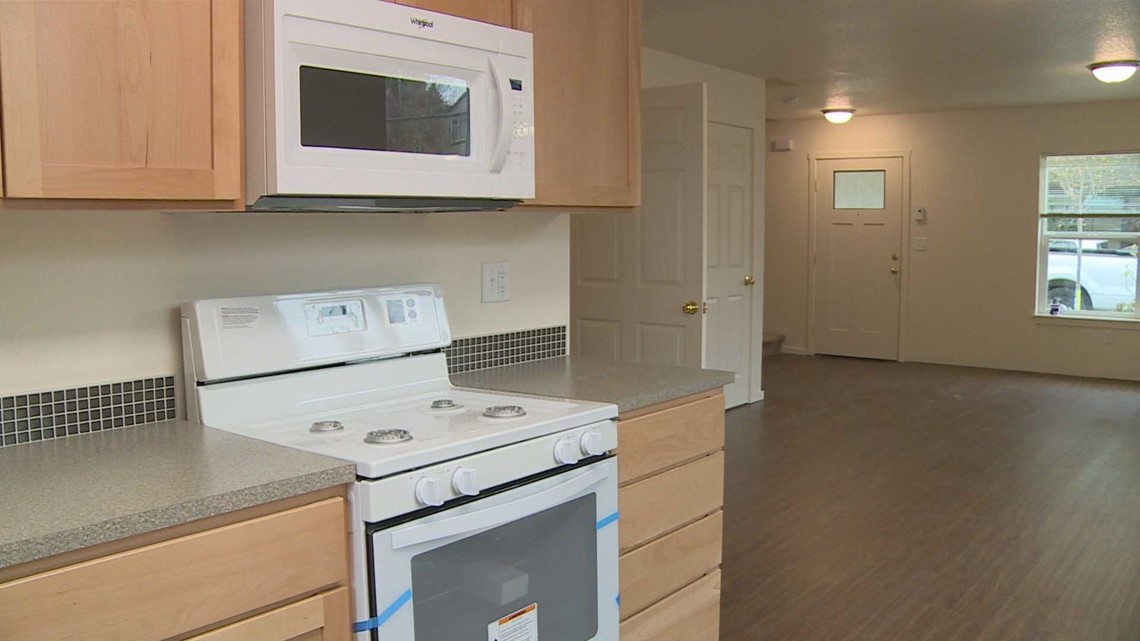 That includes Tonya, a single mom of three. Her home is ADA compliant, to accommodate her daughter who uses a wheelchair and has Cerebral Palsy.
"She is unable to speak but she is very happy and smiling all the time," Tonya said of her daughter. "So she's not aware, but I like to believe as her mother that when she comes here in this home and she sees us with her in this home, she'll know that she's home."
Tonya's daughter stayed home during Saturday's commotion, but Habitat for Humanity captured her excitement on video.
Tonya and her kids plan to move into their new house soon, and their new neighbors plan to do the same.
The goal, said Habitat staff, is to get everyone home for the holidays.