PORTLAND, Oregon — Three Oregon restaurants were named among the New York Times' picks for the best restaurants in the country. The publication released their 2023 restaurant list, highlighting 50 places in the U.S. that they're most excited about.
Portland's Lilia Comedor on South Moody Avenue made the list. The restaurant has been open for nearly a year and it pays homage to Mexican-American Chef Juan Gomez's mom, Lilia. The menu changes often to allow Gomez to incorporate locally sourced ingredients.
"Best to let dishes like silky halibut with morels, mole and flakes of rice chicharron, and pork collar confit with heirloom carrot escabeche speak eloquently for themselves," the New York Time's article said.

"Too many feelings, too many words, too much gratitude," Lilia Comedor said in a post on Instagram.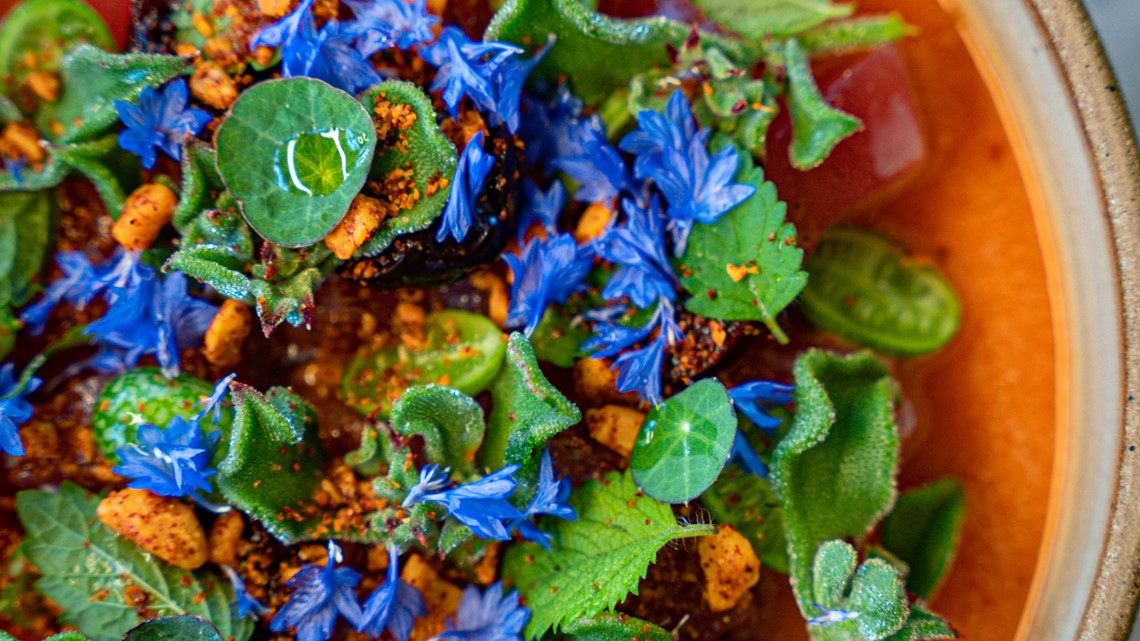 A second Portland restaurant, Cafe Olli, earned a spot on the list. The Italian restaurant opened in 2021 on Northeast Martin Luther King Jr. Boulevard. It's employee owned and the menu is seasonally focused and locally sourced.
"We are beyond words grateful for this, and to be in such stellar company with our (Oregon pals)," Cafe Olli said on Instagram. The post went on to say, "Our team are the beating heart and soul of this restaurant and we are who we are because of them we are so grateful, and so very proud."
Only one Oregon restaurant located outside of Portland was featured by the New York Times: Okta in McMinnville.
"Nestled in the middle of Oregon wine country, Okta integrates the roots, fruits, leaves and creatures — even the twigs and rocks — of the Pacific Northwest into a tasting menu with spiritual dimensions," the New York Times said.
The people behind Okta said they were "beyond grateful" to be included on the list.
"Thank you to our entire team for your vision, creativity, and hard work," Okta said on Instagram.