The Shell protest began with a damaged ship.
Shell contracted a 381-foot-long ship, named MSV Fennica, to blast through ice in the Arctic and make way for an oil exploration operation.
But the Fennica was sidelined by a tear in its hull. As commercial ships often do, the Fennica made its way into the Portland Harbor to Swan Island for repairs.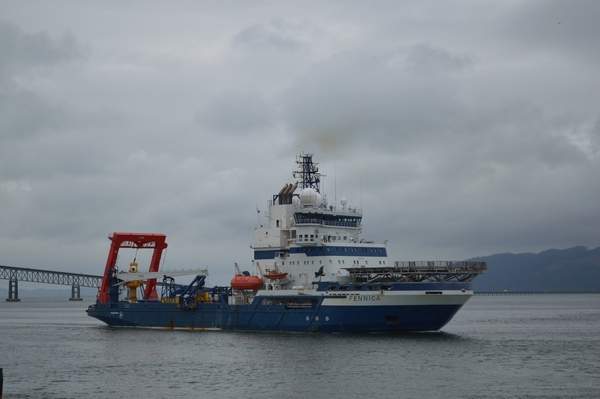 As it was getting patched, a group of activists mobilized by the national organization Greenpeace gathered to halt the ship's exit.
On the night of July 29, thirteen protesters climbed onto the St. Johns Bridge and rappelled down. They hung from slings and held red and yellow banners that licked the air like flames.
Meanwhile, kayakers filled the Willamette River to further block the Fennica's escape route. By mid-day on Thursday, June 30, a couple hundred self-identified "kayaktavists" gathered under the bridge, as protesters continued to hang hundreds of feet in the air. Protesters held signs proclaiming #ShellNo, which became the hashtag that exploded on social media.
As the Fennica approached, the protesters held steady, despite police calls to disband.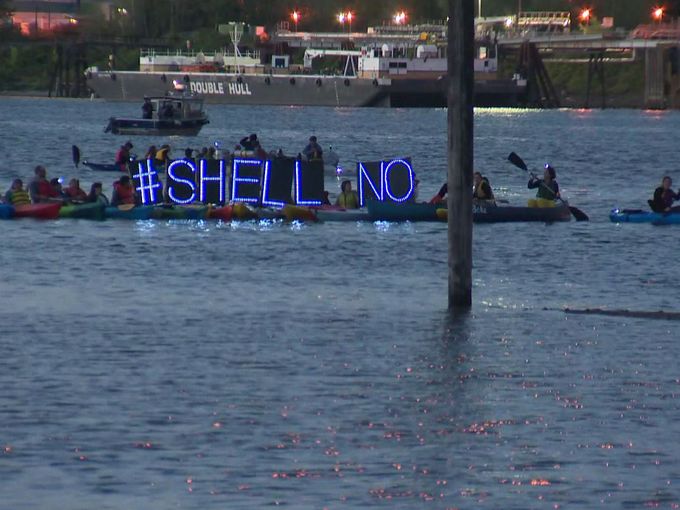 After a dramatic hours-long standoff, the Fennica retreated to the dry dock where it had undergone repairs.
But financial and law enforcement pressure escalated. A judge ruled Greenpeace would be fined $2,500 an hour if protesters continued to block the ship. Police began towing kayaks and ordering the dangling protesters to disband.
The rapelling activists eventually lowered themselves down, while the U.S. Coast Guard and sheriff's deputies cleared a path on the river.
At 6 p.m., the Fennica passed under the bridge on its way to the Arctic.