TILLAMOOK, Ore. -- An Oregon Coast icon and longtime family favorite is getting a major facelift, and work starts Monday.
That's when the Tillamook Cheese Factory Visitors Center is set to close up shop, temporarily, to make way for a renovation overhaul.
"Not just our team members, but a lot of the guests are used to the facility, but I think the change is absolutely necessary in order to move forward," said Peter Papp, director of guest experience.
Papp wouldn't say how much the renovations are set to cost, but he added "it's a lot."
"We're going to have a lot more choices for our visitors in our cafe experience, as well as our indoor, outdoor ice cream experience," he said.
Architect renderings also show a sleek, wood-framed design with glass panels across the front and a large cow mural painted above the front door.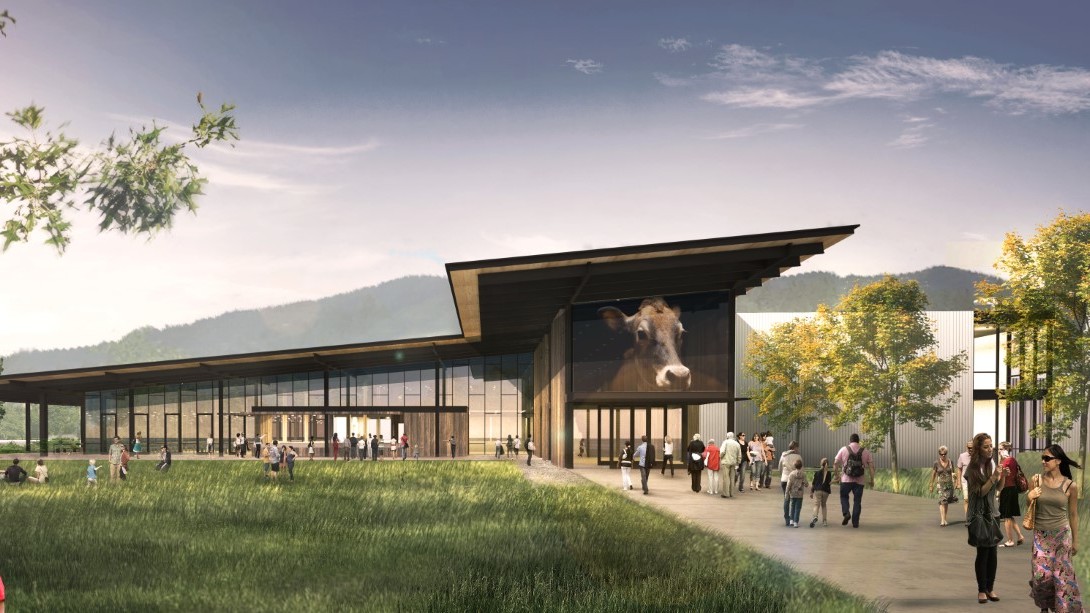 The new center is set to open in the summer of 2018.
In the meantime, all the key elements of the visitors center will close up shop on Monday, March 6, and move to their temporary home, in a pair of onsite barns, which are set to open March 22.
On Wednesday, visitors seemed excited about the changes. That includes 8-year-old RJ Foster, who spent the day learning about his favorite animals, like countless other Oregon kids before him.
"Without cows we won't have milk for our cereal and no ice cream, no cheese," he said. "So cows really help Oregon and a lot of countries."