PORTLAND, Ore. — A summer storm rolled through the Portland metro area over the weekend, bringing rain, wind, thunder and even hail to the valley floor, while dumping several inches of snow in the mountains.
The hail storm on Saturday afternoon was a fun surprise for many. KGW viewers sent in photos and videos of the hail. Viewers also sent in photos of a bright rainbow that heralded the end of Saturday's storm.
PHOTOS: Weekend summer storm brings rain, hail and snow
PHOTOS: Summer storm brings rain, hail and snow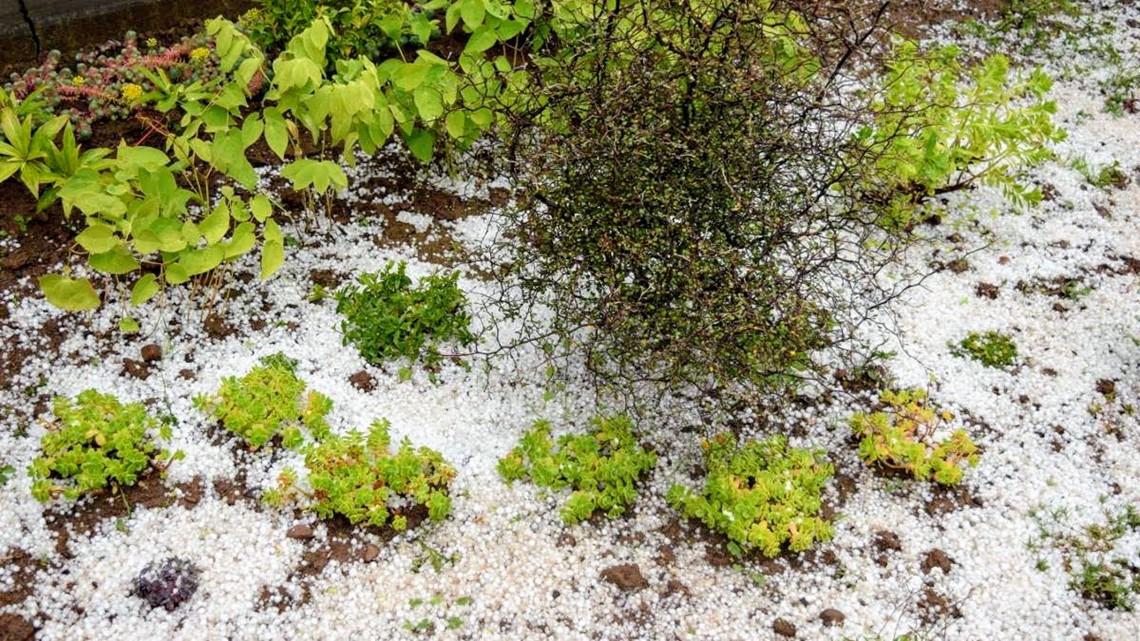 Eight inches of snow fell at Timberline Lodge over the weekend, KGW meteorologist Rod Hill reported Sunday morning. Snow levels fell as low as 4,000 feet over the weekend.
Most of the valley got at least a half inch of rain over the weekend, reported KGW meteorologist Matt Zaffino. Portland ended up with 0.59 inches of rain.
This week will bring more traditional summer weather, with temperatures in the 70s most of the week. The weekend looks very warm, with temperatures creeping up into the 90s.