ST. HELENS, Ore. — After nearly 24 hours of watching video and reading headlines of wildfires raging up and down California, Jeff Jones' life in St. Helens, Oregon feels dominated by phone calls.
"All phone numbers you call will sound the same, like a fax sound," he said. "Nothing to get there. Even the police department, fire department."
Of course, there's one landline he's called more than the rest.
"You start analyzing it and being methodical… Okay she doesn't have the best of phones," he said.
In reality, the sounds aren't a symptom of Cheryl Foy's phone.
They're caused by phone lines burned across her hometown of Paradise, California.
"Loved ones are missing. Our normal life is going to come to a halt," Jones said Friday, sitting in his St. Helens home.
Foy, whose legal name is Beaverly Cheryl Foy, is Jones' foster mother.
She took him in when he was a teenager and needed a safe place to land.
"Home was not a happy place," he said.
At 63, he says he's considered her family ever since.
Thursday night, he learned 80-year-old Foy, her sister Lucy and brother-in-law Don, as well as two of her biological sons, were all missing.
Lucy and Don Veatea live in Paradise.
Photos: St. Helens man searching for family, missing in California burn zone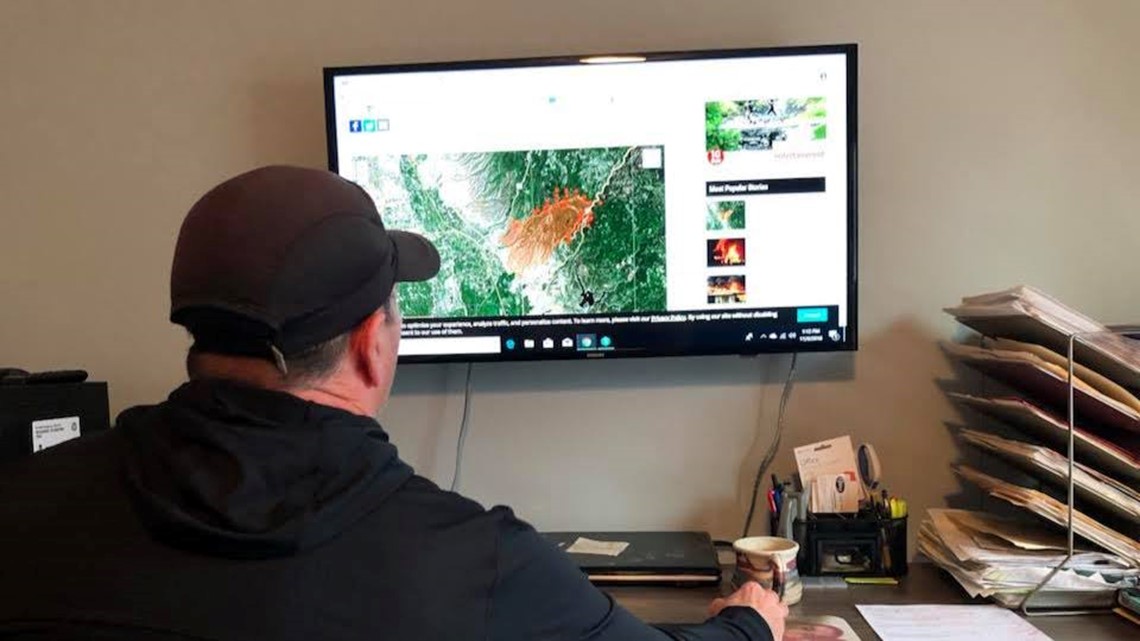 Foy's sons, Larry and Bud Foy, live in nearby Chico.
None are on social media, and Jones can't track any of them down via phone.
He's hoping they're lost in a sea of overwhelmed shelters.
"Absolutely worried, right up front," he said. "I mean, how can you not be."
A representative for the American Red Cross told KGW privacy rules prevent staff from telling people where exactly evacuees are staying.
They direct people searching for loved ones to this website, which keeps a list of people staying in their shelters.
That said, it's up to the evacuees to register on that site, and Jones' loved ones haven't done that yet.
"We just keep waiting for someone to call and say, 'Here we are' or, God forbid, the worst of that kind of news," he said.