PORTLAND, Ore. — Labor Day weekend will get off to a hazy start as smoke from the Bull Complex fire in Mt. Hood National Forest drifts into the Portland area.
Hazy skies are expected to stick around into Saturday in the metro, then move into the eastern part of the state later this weekend.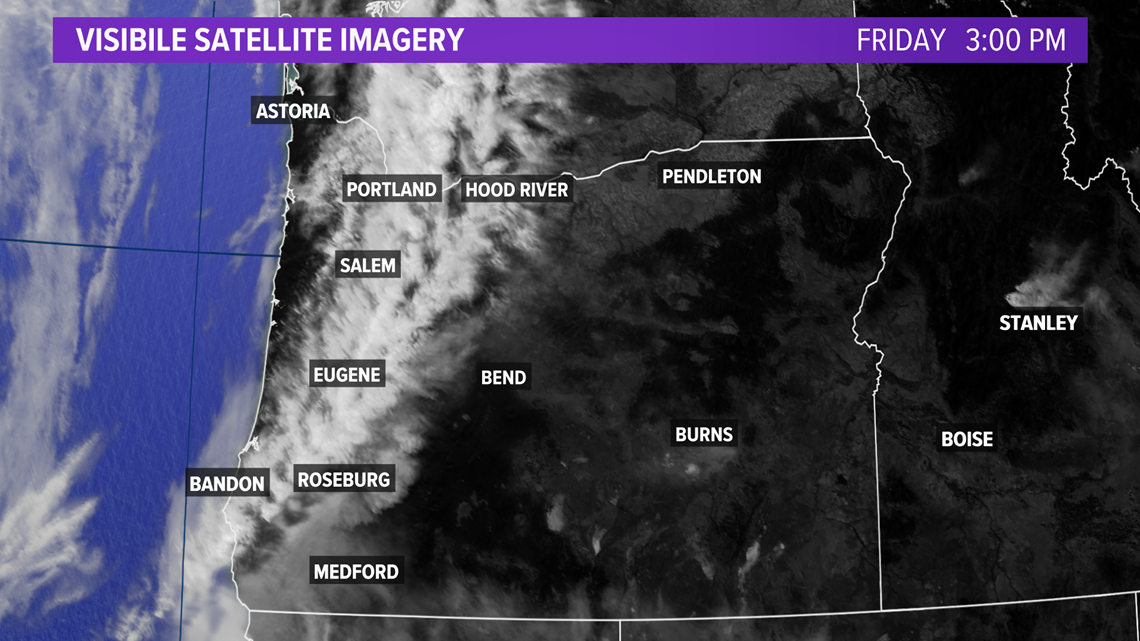 Many parts of Oregon could be at unhealthy air quality levels into next week.
By mid-Saturday, smoke begins to move out of the valley and toward Central and Eastern Oregon.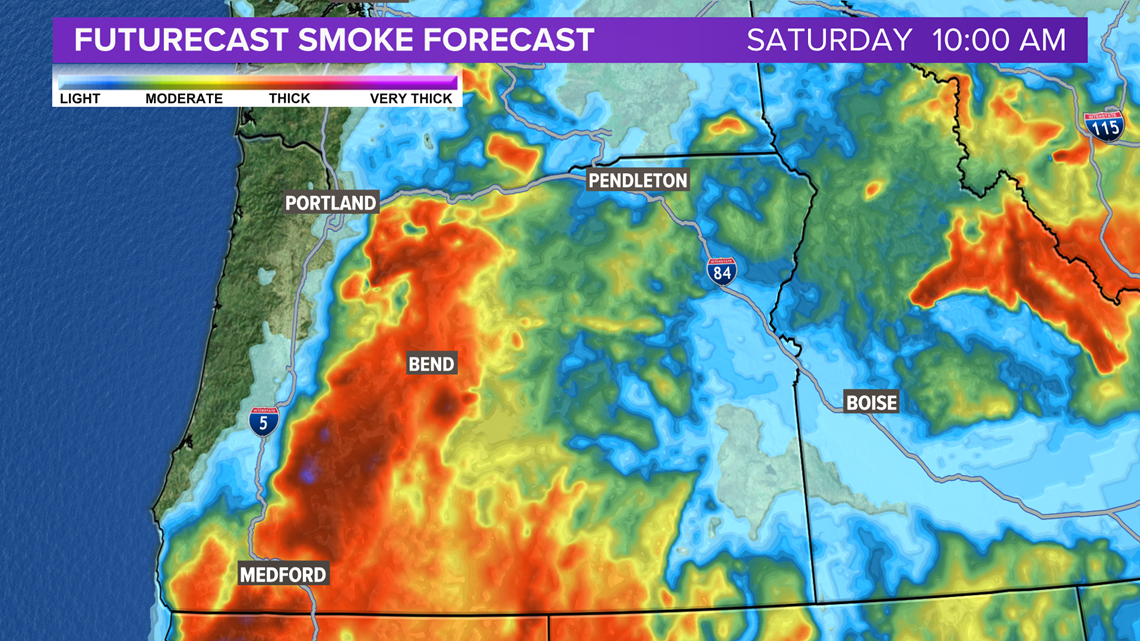 An air quality advisory is in effect for Lane County until 5 p.m. Saturday. The Santiam Canyon is under an air quality advisory until 5 p.m. Tuesday.
Central Oregon is under an air quality alert until Tuesday evening.
In Southern Oregon, Douglas and Josephine Counties are under an air quality alert until 5 p.m. Saturday, and until Tuesday afternoon for Jackson and Klamath Counties.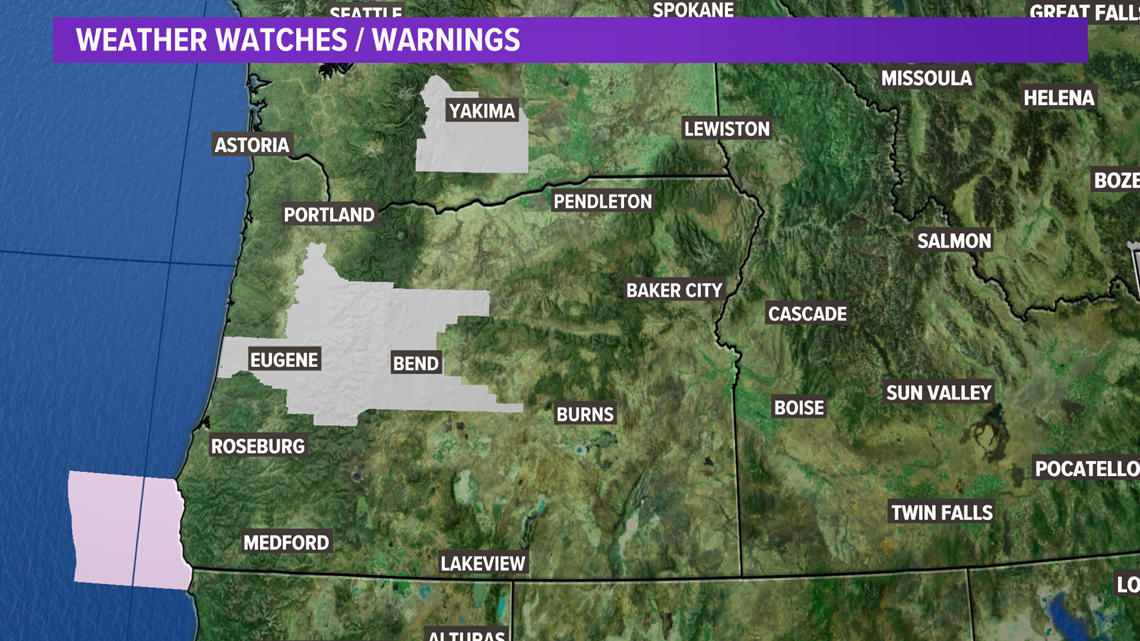 Pollutants in smoke can cause burning eyes and a runny nose, and exacerbate other health issues like heart and lung disease. People should limit outdoor activities and keep kids inside if it's smoky, according to the National Weather Service.