PORTLAND, Ore. — Saturday is the first day of April, and right on cue, Portlanders can expect steady showers all weekend, including the possibility of hail and thunder. The Cascades are in for a deluge of snow, but Portland likely won't see more than a few flakes mixed in with rain in the mornings.
The wet weather is thanks to a large cold front approaching Oregon from off the coast, according to KGW meteorologist Rod Hill. It's expected to arrive in Portland and Salem around 10 p.m. Friday.
Increasing showers Friday morning and early afternoon will give way to steady rain by around noon at the coast and by around 3 p.m. in the Portland metro area.
"This evening, it's going to be very wet," Hill said Friday morning. "Just absolutely pouring rain up and down I-5."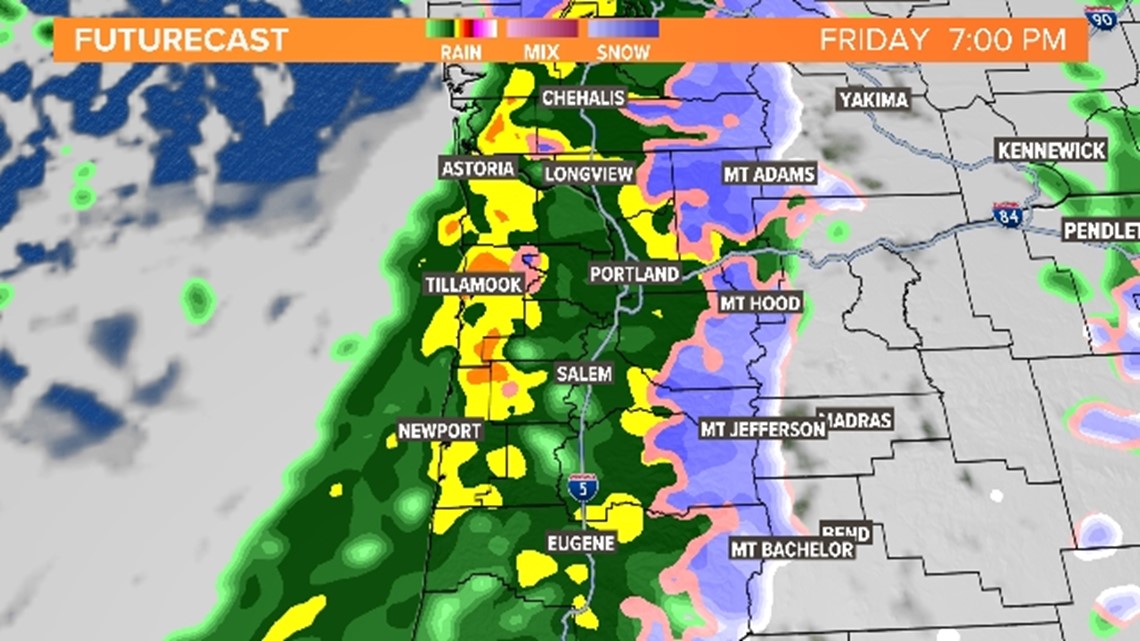 Once the front passes over Portland, the rest of the weekend will see frequent showers, Hill said. There will be some sunbreaks, but they could easily give way to darkening clouds with possible hail and thunder.
The rain could keep temperatures in Portland down in the upper 40s during the weekend, Hill said, dropping into the upper 30s at night, although there could be some moments above 50 degrees.
"If we get enough sunbreak activity (on Saturday) — it's April 1, the atmosphere really wants to be at 50 degrees or better," Hill said. "So it would take numerous showers — which we may get — to hold temperatures every single second of the day in the 40s for highs."
The cold front will also cause snow levels to fall rapidly, from around 3,000 feet on Friday to just 500 feet on Sunday and Monday. The National Weather Service has issued a winter storm warning for the Cascades beginning at 5 p.m. Friday and continuing through Sunday.
Big rain and snow totals
The Portland area is expected to have picked up about 0.74 inches of rain by midday Saturday, Hill said, with around an inch in Salem and well over and inch on much of the coast.
Add in daytime showers on Saturday and Sunday, and Portland can expect to see about 1.3 inches of rain by the end of the weekend, Hill said, with about 2.5 total inches of rain expected for Tillamook and Lincoln City.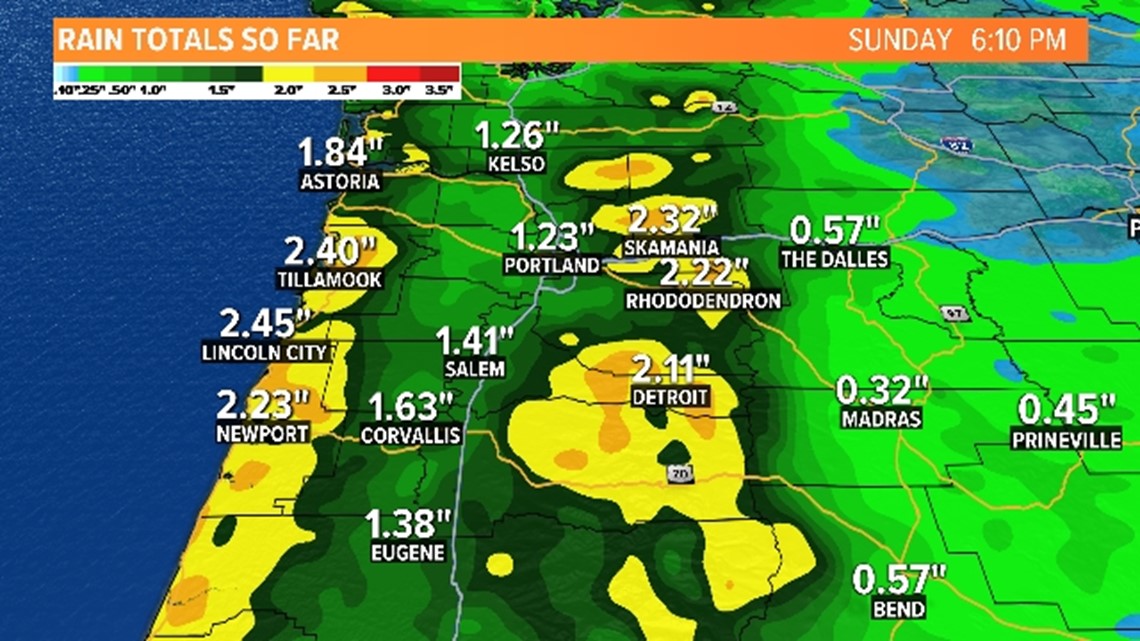 "This should end up being the biggest batch of moisture overall we've had since the system that dumped 1.1 inches of rain in Portland back on the 13th day of the month," Hill said.
Up in the Cascades, the heavy round of weekend moisture is expected to translate into bigtime snow totals, with 28.7 inches of fresh snow predicted at Mount Hood by noon on Monday.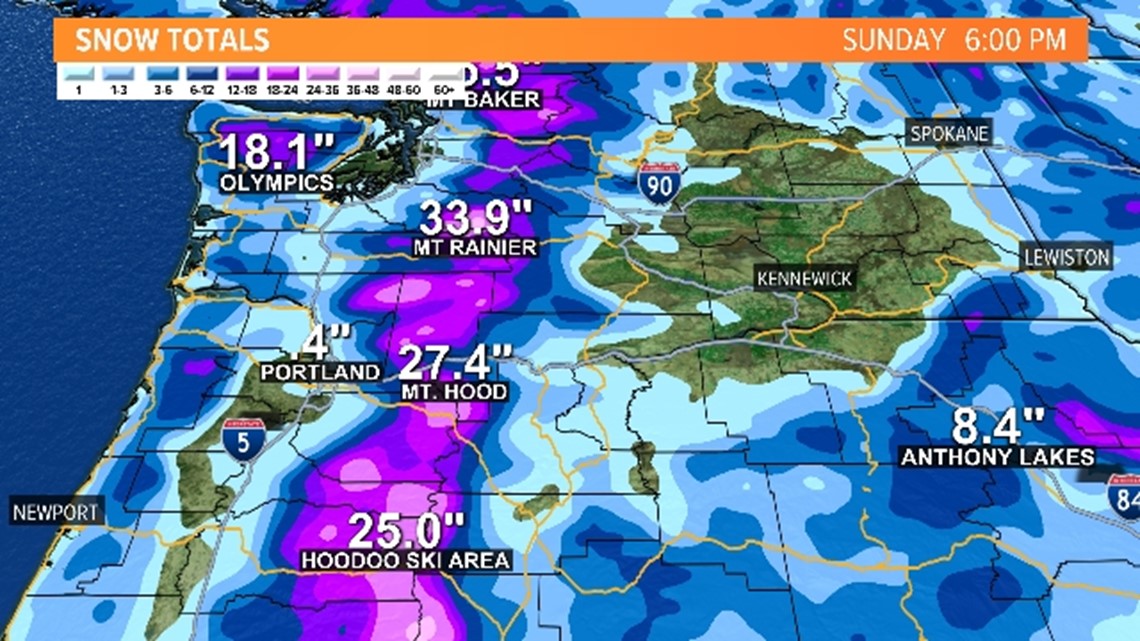 Higher parts of the Coast Range could see some snow accumulation Sunday morning, Hill said, so anyone traveling to higher-elevation areas over the weekend should drive carefully and keep an eye on traffic cameras.
Higher elevation parts of the Portland metro area could also pick up a bit of snow, Hill said, especially out east toward the Cascades.