PORTLAND, Ore. — It's back and it's bigger, better and more realistic than ever. OMSI's new earthquake simulator is open to the public. It's called The Epicenter.
For those who experienced the old Shake House, The Epicenter gives an experience closer to home.
The earthquake simulator was redesigned into a 14-foot tall structure that is both light enough and strong enough to withstand hours of shaking day after day.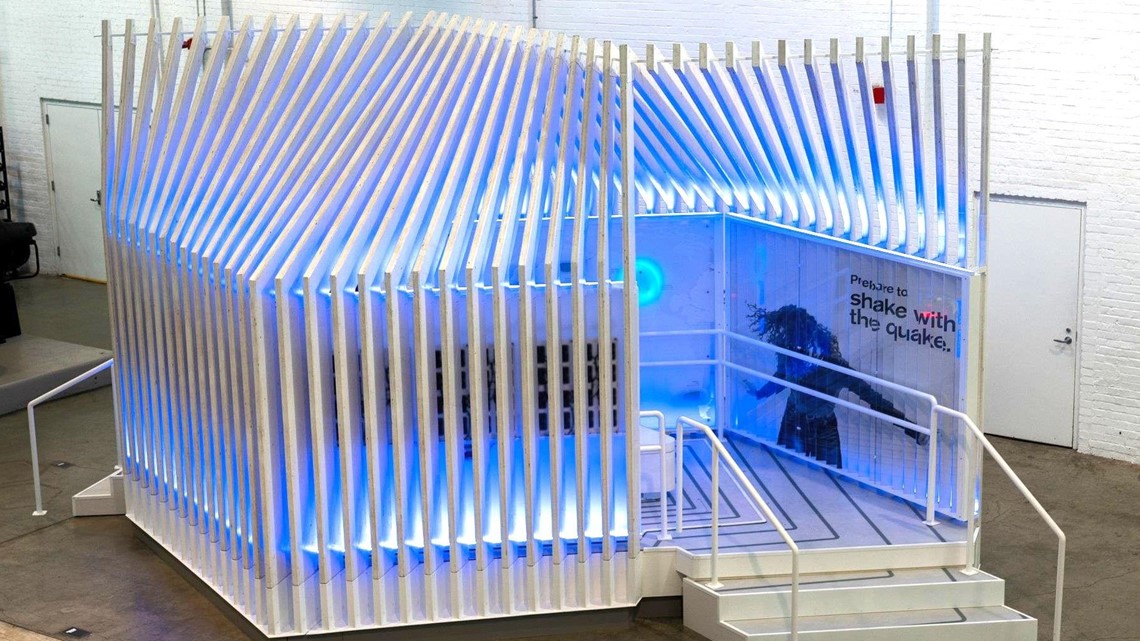 Like the old one, visitors can choose what magnitude of a quake they want to experience, but this time around they get three realistic options.
Magnitude 5.6 quake, like the Scotts Mills quake that shook our area back in 1993.
Magnitude 6.7 quake, like the Northridge quake of 1994
Magnitude 9.1 quake, like the one that shook Tohoku, Japan in 2011.
"This is great because it prepares people, it lets them know, it takes away the fear of it," said OMSI visitor Alan Schwartz.
OMSI said the goal of the simulator is not to scare people, but to teach them.
"We don't need to put people through a blender to understand what shaking feels like because the goal is to equip people with knowledge and a little bit of experience, so they're ready for an earthquake when one should occur," said OMSI communication manager John Farmer.
The Epicenter also gives visitors a brief history lesson on the earthquakes, along with information on what to do when the ground below starts to shake.
The Epicenter is open to the public during normal OMSI hours of operation. You'll find it in "Turbine Hall," not far from where the old simulator was.