LONGVIEW, Wash. — Longview, Washington sits along the Columbia River in southwest Washington. Before becoming Cowlitz County's largest and most populated city, it was more of an undesired place to live.
"The area where Longview currently is was mostly swamp land, farm land," said Joseph Govednik, director of the Cowlitz County Historical Museum. "Kelso was the city here."
At the turn of the 20th century, Kelso, which neighbors current-day Longview to the east, had about 2,000 people living there.
"Longview did not exist as a city or a name, even at that time, until the early 1920s," Govednik said.
That is until a man named Robert Alexander Long saw the area's potential.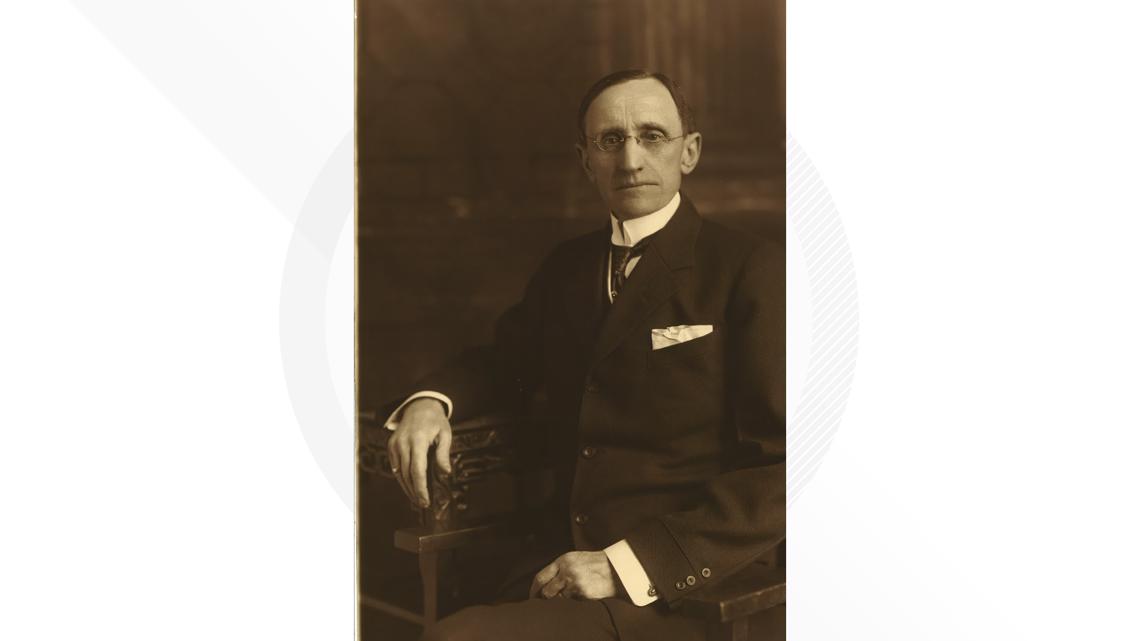 In 1918, Long owned the Long-Bell Lumber Company in Missouri. With timber resources depleting in the midwest, the 68-year-old timber tycoon had to make a choice: liquidate the business or move. A representative of the Long-Bell Lumber Company set out to find richer timber resources and came upon Cowlitz County.
"He comes back and goes, 'This is what we're gonna do. We're gonna harvest this timber from this very rich resource,'" Govednik said.
The area offered more than just heavy timber, but also a deep river that would serve as a port to ship lumber to international ports.
Before Long-Bell could establish a lumber mill, the area was still swampy land. To prevent flooding, engineers built dikes along the Columbia River.
As Long-Bell built its saw mills, they realized that they would need around 14,000 workers. With Kelso being a smaller city with only 2,000 people, it became apparent that it wasn't big enough and that a bigger city was needed to house the workers and executives as well as infrastructure and businesses to support those workers.
Long, his executive team and well-known city planners laid out a design for what would become the city of Longview.
"They basically had this map set up, 'Here's what this community gonna's look like. Here's where the workers housing will be located, here's where the executives housing will be located,'" Govednik said.
In 1923, construction of the new city began. Roads were mapped out and graded. Land parcels were purchased and turned into housing sections. Lumber workers went from living in more of a tent city around the lumber mills to houses.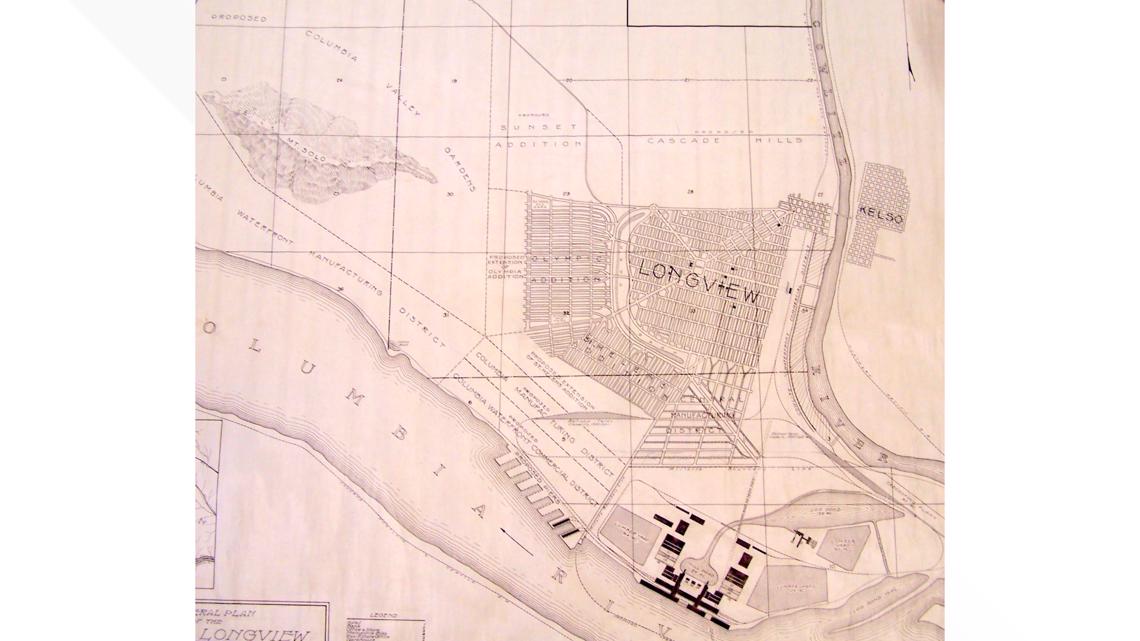 By 1924, the city was almost complete.
"They had some of the roads and houses laid out, but it's a very empty city," Govednik said.
The city needed a name. Long and his team wanted Longview, which was also the name of Long's cottage home back in Missouri.
"But there was a little bit of a hitch," Govednik said.
Turns out, there was also a smaller community in Benton County in eastern Washington with a similar name.
"Called Long View, as two words, and it was a very small stop along the railroad line," Govednik said. "They realized they couldn't get a new post office in this new Longview, until they talked to the old Long View to see if they could buy the rights to the name."
The asking price was pretty cheap in today's money. Govednik called it "the deal of the century."
"All the people in Long View in Benton County wanted to trade for the rights for the name was a covered platform so the mail coming off the railway cars wouldn't get rained on. And that cost about $25," he said.
Longview was built with private money, Long's money. Among the buildings still standing today donated by Long are the Monticello Hotel, the Public Library, R.A. Long High School and the YMCA building.
Longview was incorporated as a city in 1923 and has room to grow. City planners designed the original layout of the city to hold around 50,000 people. Today, the population is closer to 37,000.