SAINT HELENS, Wash — Washington State Route 504, leading up to Mount St. Helens, is closed after a massive landslide ripped through part of SR 504 and a bridge on Sunday night — a day before the Johnston Ridge Observatory (JRO) was set to reopen for the summer and days before Thursday's 43rd anniversary of the eruption.
"Yeah, it's disappointing," said Gala Miller with the U.S. Department of Agriculture. "But we will be working on helping folks understand what other alternatives there are to help meet their needs."
Gala believes clearing the debris safely and fixing the highway and bridge will take at least a year — that means no cars can go up there. And while the lookout will stay open to those who hike up, it closes the indoor theater and exhibits at the JRO building itself.
"When the landslide came down, it cut the power lines and fiber optic lines," said Miller. "We have no electricity to the building currently. And it wouldn't be safe to open the facility. And we have no way to get our staff up there."
Miller said they need to identify funding for the repairs and allow the debris flow to dry out so they can remove materials the landslide brought with it. Miller adds that the time of year they can do repairs is limited, because of its high elevation and snow during the winter months.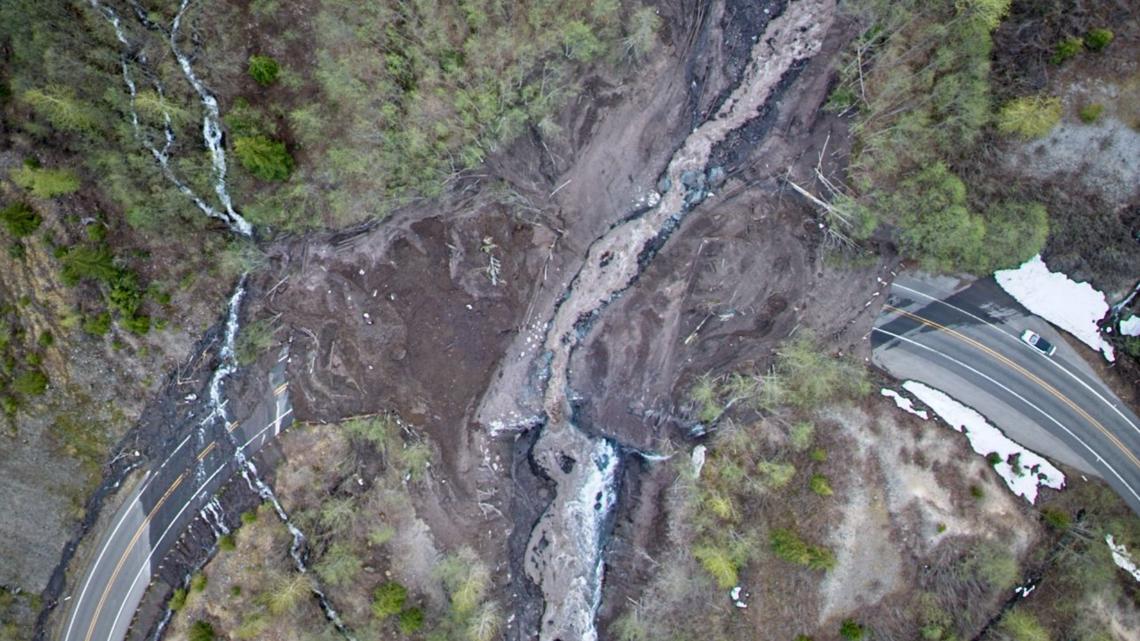 But this doesn't mean people can't access other Mount St. Helens attractions. The climbing route to the summit is still open. So are some hiking trails and viewpoints like Ape Cave, Lava Canyon and Lahar.
"We're still working out some of the details," Miller said. "We have a lot of series of connected trails out there in the monument and we're still discussing which ones will be open and how folks can access those."
This is also where 12 people and a dog had been stranded on the east side of the slide. Everyone was airlifted out Monday morning but their cars are still stuck up there. They're left wondering how or if their cars will get hoisted out by a helicopter and who would pay for it.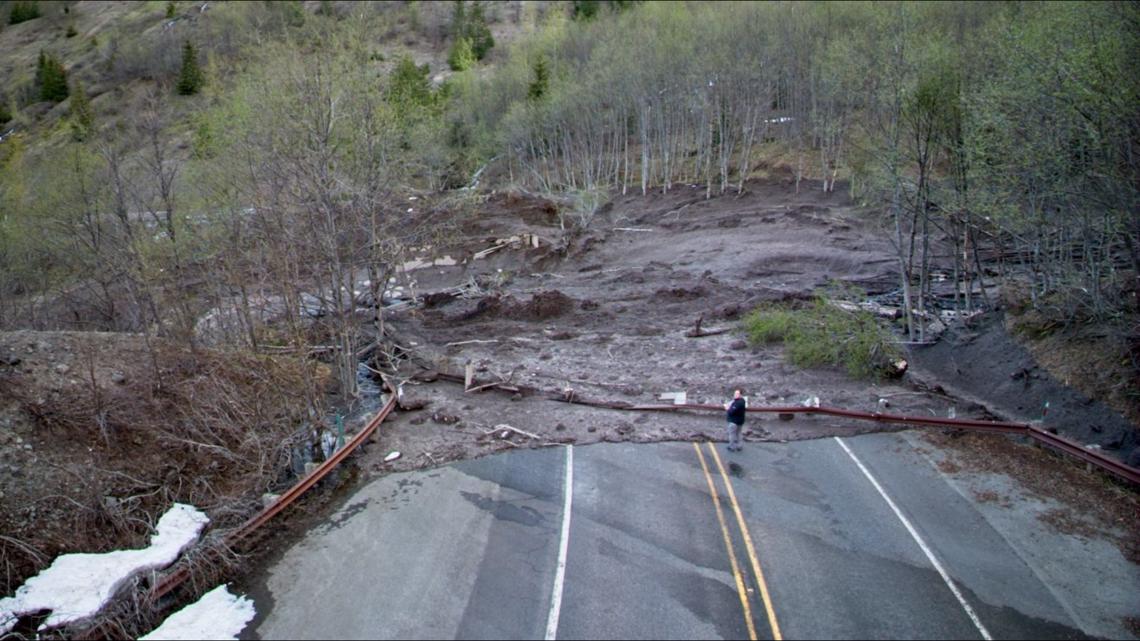 As of Tuesday night, the Washington State Department of Transportation said Spirit Lake Memorial Highway is closed to all travelers at milepost 43 near the Science and Learning Center at Coldwater. The closure blocks access to Coldwater Lake and the JRO as engineers work to assess the debris flow and ensure for public safety. There is no detour available.
WSDOT strongly encourages visitors to not venture beyond the closure location due to the severity of the unstable hillside — the closure is in place for everyone's safety. WSDOT is working in coordination with the U.S. Forest Service, U.S. Army Corps of Engineers, U.S. Geological Survey, and Skamania and Cowlitz counties in evaluating slope conditions.