TILLAMOOK, Ore. — These are the fickle days of late winter and early spring; days that seem to switch from dark downpours to sun-filled skies in a heartbeat; "Blue Hole Days" that demand you take advantage of each dry break and head outdoors.
This week, we take on three estuary expeditions for the price of one getaway along the Oregon's north coast.
The Salmon River is a sinuous braid work of channels and sloughs that thread their ways toward the sea through a broad estuary of grassy marsh. It's a place worth a closer look!
The US Forest Service's Salmon River Interpretive Trail along North Fraser Road is located just off US Coastal Highway 101, not far from its junction with State Highway 18 near Otis.
It's a fine place to get out, stretch your legs, perhaps enjoy a picnic lunch and stroll a trail that leads to something special. Picnic tables and restrooms are in place and a short trail with multiple interpretive panels display information about the area's geology, flora, fauna and cultural significance.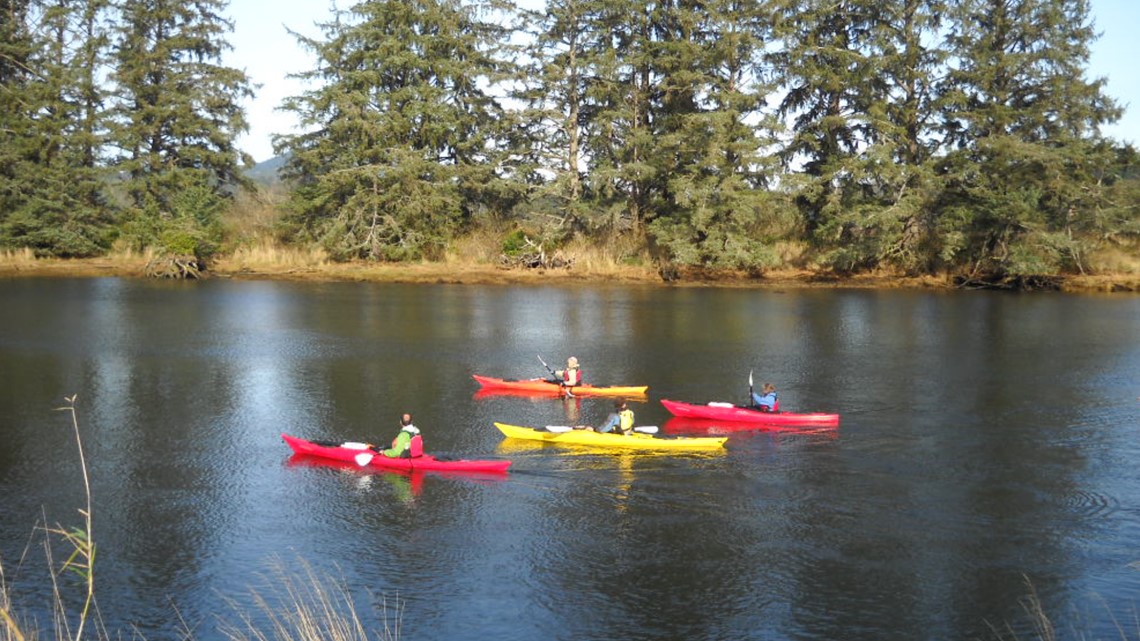 The site consists of many artistic elements portraying the sinuous tidal channels which are hidden by the marsh grasses, yet dominate the estuary.
At the end of the short gravel trail, you can enjoy the view to a significant and protected site, known for its prized for its rare plant and animal life, called "Cascade Head Preserve."
Rugged Cascade Head rises to meet the sky, located near the line between Tillamook Lincoln Counties. Cascade Head has been a National Scenic and Research Area since 1974, and there are multiple trails you can follow to explore the area.
Cascade Head is open to the public, but due to a landslide, the road to the Upper Nature Conservancy Trail trailhead is currently closed. The Lower Nature Conservancy Trail, which is accessible from the parking lot at Knight County Park, is open at this time.
Few deny it's one of the finest points of the Oregon coastline. Hiking partner Don Best, said it makes him feel young again on a day too nice to be indoors.
"The Capes at Cascade Head stick out like a multi-pronged fork and the ocean is a wash of deep blue that is strong contrast with the dramatic landforms," he said. "The breakers hit and surround the rugged rocky shore and when you look out to the horizon the water is a pretty light blue. It is all so beautiful!"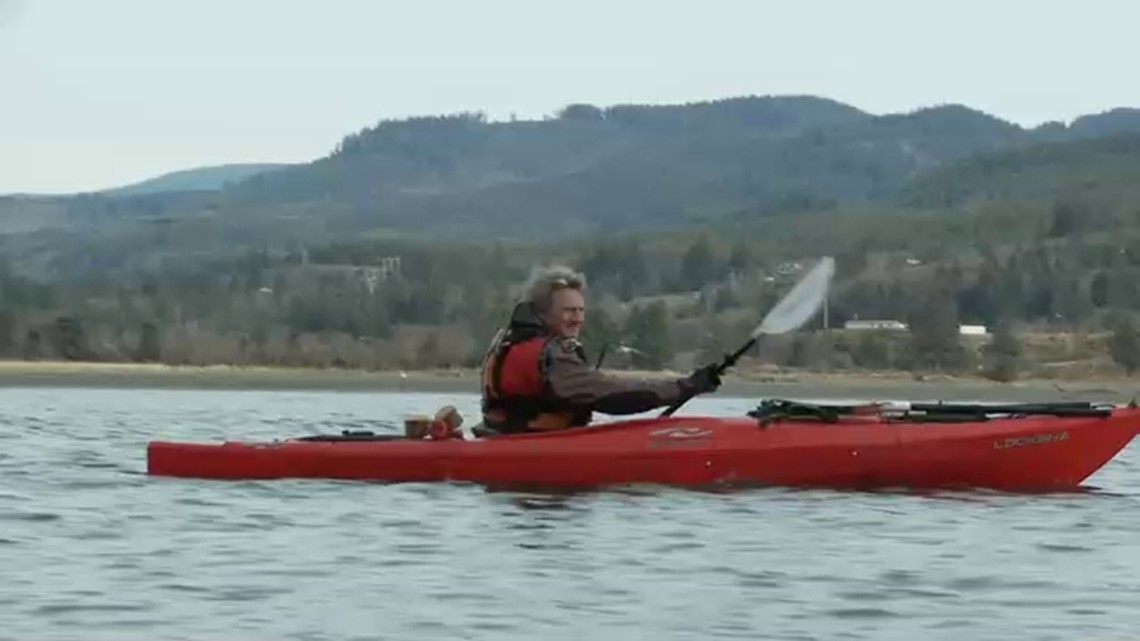 Cascade Head provides awesome views on a day when coastal clouds roll ashore and seem so close you could reach out and touch them. There's an ethereal feel to the hiking experience.
It is gorgeous and a fine estuary expedition you can make anytime, while just 12 miles to the north, another estuary invites you on an expedition that offers a different point of view.
Take a deep breath and savor a place meant for the quiet times along the Little Nestucca River in Tillamook County. The waterway cuts a beeline thru the Nestucca Bay National Wildlife Refuge, and the trip is so easy anyone can try on a river paddle with local guides from Kayak Tillamook. They cater to beginners.
"The paddle trip flows right next to the forest and through the wildlife refuge," said guide Marcus Hinz. "As you paddle out toward the bay, you quickly forget there's anything else around you except the wildlife."
You may see bald eagles, red tail hawks, osprey, deer, elk, beavers, river otters and more – in fact, the bird life is remarkable. Be sure to dress warmly and in layers to accommodate your level of activity. Avoid cotton, and don't forget a rain jacket cap and gloves.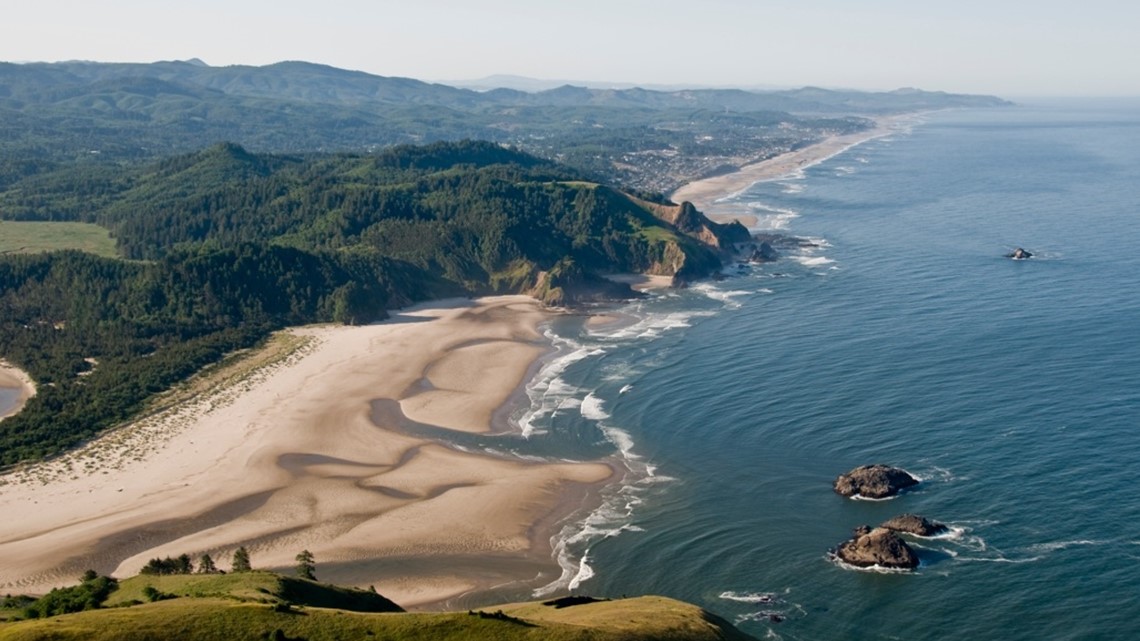 A life jacket is provided, and it's mandatory on a trip where safety comes first.
We followed our river guides as flocks of Canada geese flew past on their way north.
"When you're paddling in a kayak, you're much less intrusive than a car," added Hinz. "You get pretty close to the Canada geese and other waterfowl because they're not as frightened away from you."
As a paddler, I seemed to glide with the incoming tide as it helped move us along. Hinz added that the Little Nestucca River offers a timeless and easygoing adventure.
"It's really the best of both worlds because you're seeing the land from the water as opposed to seeing the water from the land, so it is a much more intimate experience and you really feel like you're in nature," he said.
In addition to the Nestucca Bay Wildlife Refuge trip, you'll be pleased to know that there are more than 800 miles of water trails in Tillamook County that reach across any rivers, estuaries and sloughs. There's even a map to guide your way: Tillamook County Water Trails.
More Grant's Getaways
Be sure to watch the weekly half hour program of Grant's Getaways. The show airs each Saturday and Sunday at 4pm on KGW.
For something different, you can follow my Oregon adventures via the Grant's Getaways Podcast. Each segment is a story-telling session where I relate behind the scenes stories from four decades of travel and television reporting.
You can also learn more about many of my favorite Oregon travels and adventures in the Grant's Getaways book series, including:
The book collection offers hundreds of outdoor activities across Oregon and promises to engage a kid of any age. You can reach me at Gmcomie@kgw.com.