It is late summer and aren't we lucky that we can enjoy a season where brilliant sunshine still rules the days?
Join me on a visit to a corner of the state whose prime time has arrived aboard the Eagle Cap Excursion RR. It's a scenic adventure into remote Oregon territory "where cars don't roll."
The view from the Wallowa Lake Tramway near Wallowa Lake State Park is a marvel! It's a unique birds-eye view to the surrounding countryside near Joseph, Oregon.
Once you are atop Mt Howard, glance to the Eagle Cap Wilderness or down to Wallowa Lake and confirm what you may suspect: when you visit Northeast Oregon, you may never want to leave!
Photos: Where the cars don't roll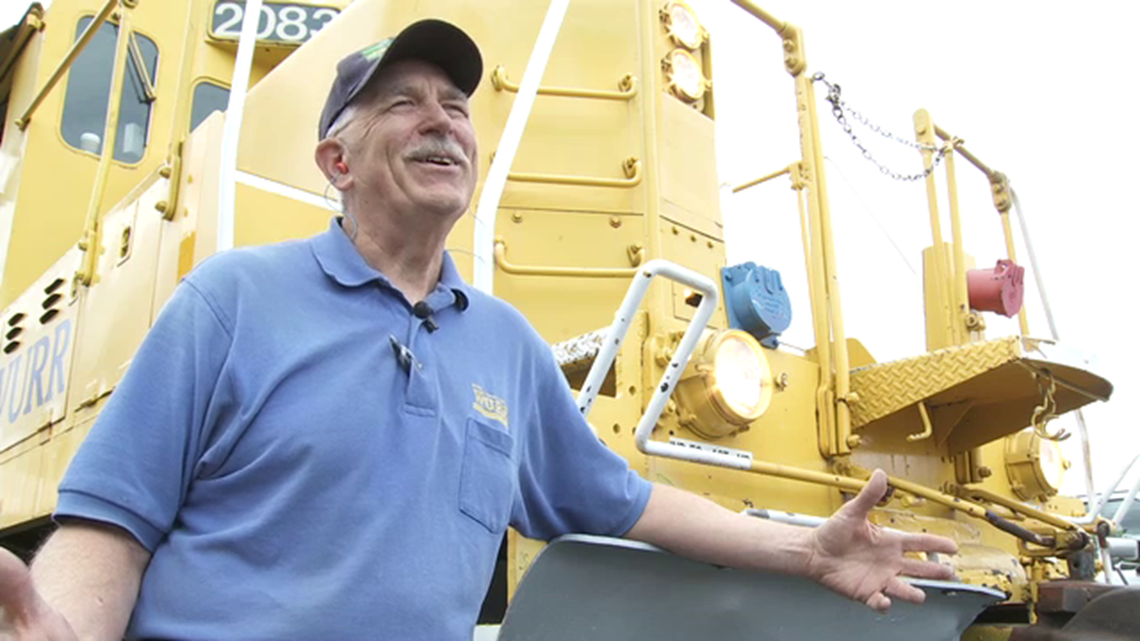 Folks have felt that way about Wallowa and Union counties for over a century; especially after the railroad made travel into the remote region far easier in the late 1800's.
Today, the people of Elgin, Oregon hold on to that heritage. They make you feel right at home when you visit the Elgin Depot and step aboard the Eagle Cap Excursion Train.
Dave Arnold is the engineer at the controls of the "GP-7 Diesel Electric" and he loves to brag: "I get the best seat in the house and I just love the view too."
Arnold said the train's engine produces 1500 horsepower and travels on the historic Joseph Branch Line that was built in 1884.
"It is never the same trip," noted the longtime railroad engineer. "I think rolling along on a historic line that's still intact is exciting."
The Eagle Cap Excursion Train is a one of a kind railroad trip where the Wallowa or Grande Ronde Rivers are always by your side.
It's also a railroad saved from ruin by local folks who believed there was value in holding on to their heritage – so they bought the railroad line in 2003.
Stephen Adams, a member of the Wallowa-Union County Railroad Authority, said that the scenic qualities are only a part of the railroad's appeal: "This is the only line in the country where a substantial amount of the track is in roadless terrain. That means this railroad is the only means for visitors to really explore this country and we love visitors."
The Eagle Cap Excursion Railroad runs a little over 40 miles and while the scenery is spectacular, and the nostalgia is impressive, the best part is that you have a chance to go where the cars don't roll.
Ann Warren is a volunteer for the weekend excursion rides, said that once guests come aboard the train, they've little choice but slow down, take a deep breath and savor the scenery.
"Since the train moves along so slowly at 10 miles an hour, our trips last about four hours. It's all about being close to nature and seeing wildlife: bears, eagles, deer and elk. Plus, you will turn off all your electronic devices because we have no cell phone coverage and not much radio. It's really nice that way."
Local professional photographer, Eric Valentine, volunteers his time to tutor the folks who bring their cameras to capture the showy colors.
He's a pro who has built a career out of capturing the splendor of the sites in his own backyard.
"You have so much natural beauty that really couldn't be any finer – the rising canyon walls of the Grande Ronde River are special – make you feel small – and then the river gives us something more to shoot – and the train's speed gives you an ever-changing setting that's breath-taking this time of year."
It is a perfect getaway for folks who think they've seen it all in Oregon and yet recognize that the best travel surprises are those you least expect.
"It's a fine trip for anyone who needs a change of pace," added Adams. "The relaxed atmosphere makes it a real pleasure to visit with your friends or family."
The weekend trips have proven quite popular with locals and visitors alike. Reservations are advised.
If you would like to visit more of Oregon – consider a walk on the wild side with my latest book: "Grant's Getaways: Oregon Adventures with the Kids." You'll find activities to engage any kid, from archery to clamming on the coast to hunting for thundereggs to zip-lining through trees in an aerial adventure park.
In addition, be sure to check out "Grant's Getaways Guide to Wildlife Watching in Oregon." you will enjoy 48 uniquely Oregon adventures highlighting my fish and wildlife encounters. scores of colorful photos by "grant's getaways" photographer, Jeff Kastner, show off some of our finest moments in the field. you can also learn more about many of my favorite Oregon adventures in: "Grant's Getaways: 101 Oregon Adventures."