LINN COUNTY, Ore. — I often go searching for islands of serenity at this time of year — places in Oregon that are special, scenic and largely quiet, where I can slow down, take a deep breath and, even for a short time, leave all my troubles behind.
This week, a lovely little creek invites hikers anytime on an easy two mile looped trail that brings you face-to-face with gorgeous waterfalls.
"We are always looking for those off the beaten path photographs," said Lijah with a beaming smile. "I'm always trying to get something new."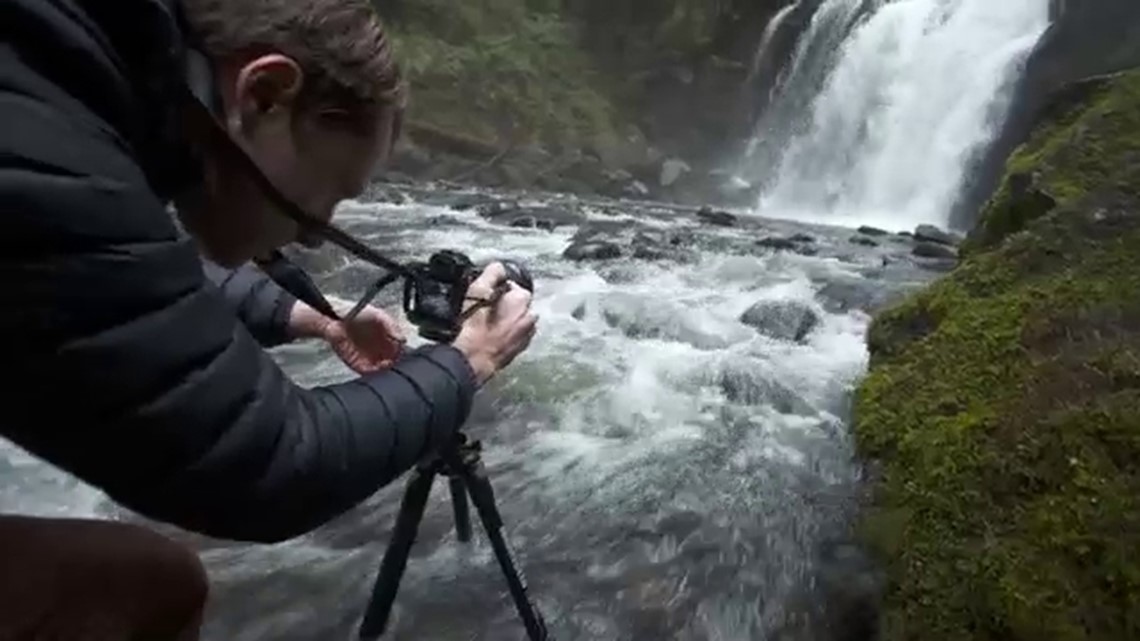 The sunshine played peak-a-boo on the day of our hike, and Majestic Falls — one of several waterfalls in the park — put on quite a bone-chilling show.
Lijah stepped knee-deep in the creek to frame just the right shot.
"It is cold out here," Lijah admitted. "But you know, you have to be in the water to get the foreground. It's pretty rare when we find a spot that's totally unique that we haven't seen yet. This is certainly that and a whole lot more."
"We have a bond because we both enjoy getting out — anywhere — and shooting together does that for us," Gabby added. "Plus, we run a business together and that's been really rewarding."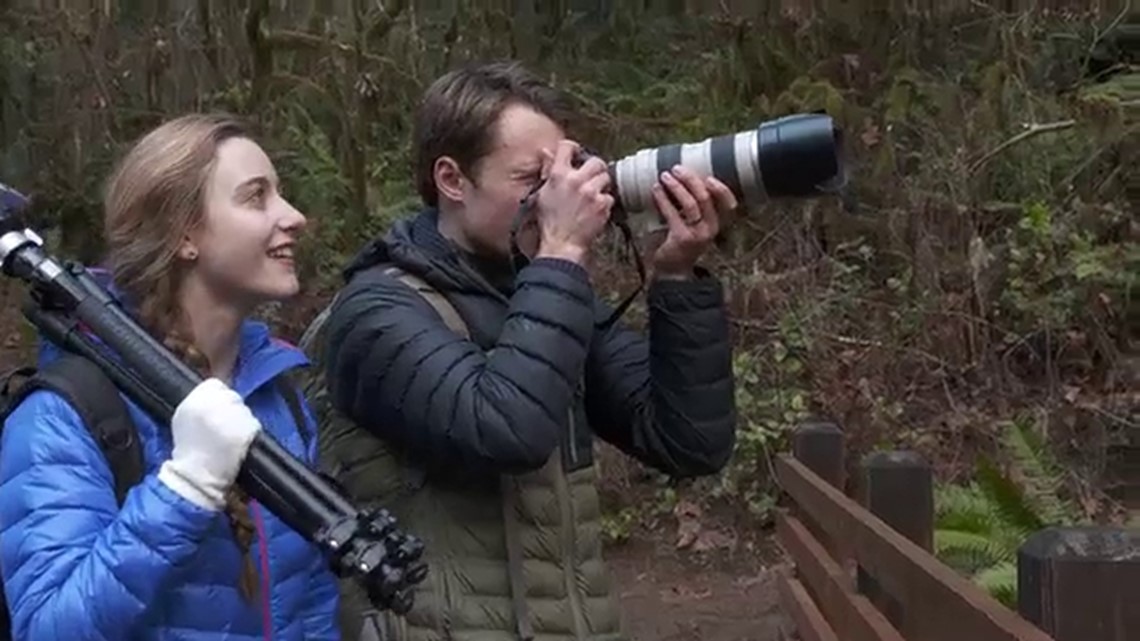 That much is certain. Lijah picked up his first camera at age 9 — a leftover from his mother's own portrait photography business — and from that moment on, he said he was hooked.
"It was awesome! It was my mom's old Canon Rebel and I fixed the broken shutter and started shooting pretty much anything in my backyard. From bugs to flowers and anything else that might be around the house. It soon became an excuse to go on longer adventures and explore the northwest," he said.
At age 13, Lijah won a National Geographic photo contest and the prize included an all-expense paid trip with a professional photographer to Machu Picchu in Peru.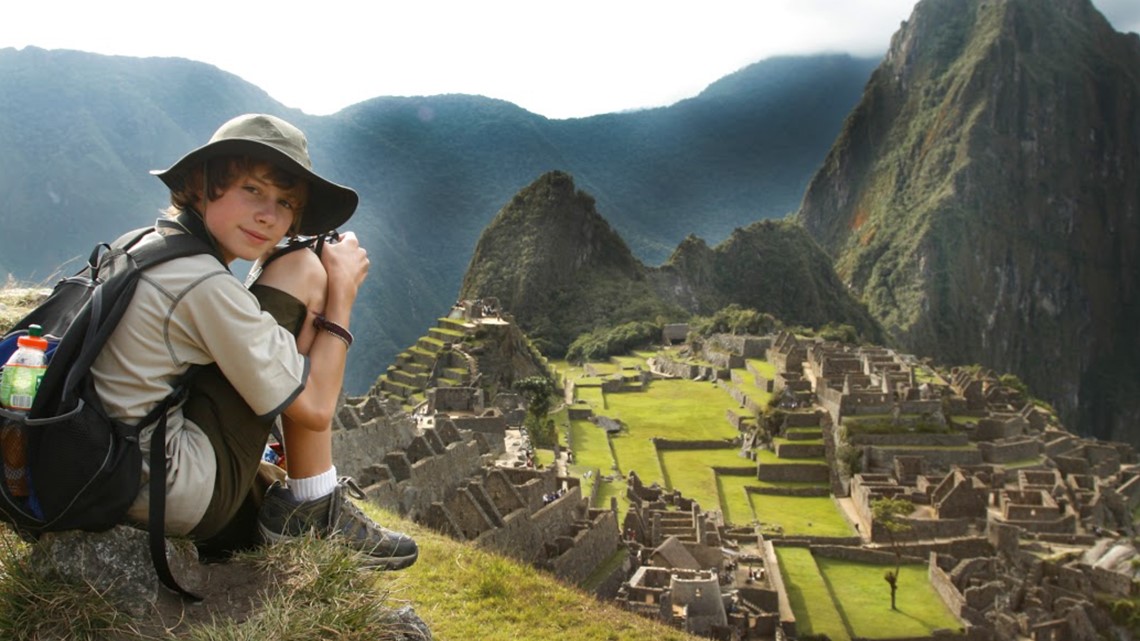 It was a fine start for a young man on the fast track to become one of the region's best. He continues to relish the opportunity to travel and shoot anywhere anytime of the year.
"As much as we love the northwest, there is so much of the world to see – any chance we get to go exploring, we jump on it," he said.
Lijah's images are beautiful and often show a piercing light that shoots across the scene and seems magical – yet it feels just right, too.
"It's so true," Lijah said. "We are chasing the light more than we are chasing the landscape itself. It's the light that makes the images – absolutely."

Lijah and Gabby both agree that the 60-acre McDowell Creek County Park offers a certain "beauty beyond belief," where streamside conifers and moss-draped maples complete a classic Oregon rainforest setting.
"For us to capture the essence of a place in an image and have people see our image and say, 'Wow – I know that place – it feels like home,'" Gabby said. "For us to bring that feeling to our viewers, it's just a really wonderful thing that keeps us doing our work. We love it!"
More of Grant's Getaways
Be sure to watch the weekly half hour program of Grant's Getaways. The show airs each Saturday and Sunday at 4pm on KGW.
For something different, you can follow my Oregon adventures via the Grant's Getaways Podcast. Each segment is a story-telling session where I relate behind the scenes stories from four decades of travel and television reporting.
You can also learn more about many of my favorite Oregon travels and adventures in the Grant's Getaways book series, including:
The book collection offers hundreds of outdoor activities across Oregon and promises to engage a kid of any age. You can reach me at Gmcomie@kgw.com.