PORTLAND, Ore. — Two major construction projects in Northeast Portland are set to start this weekend. That means drivers and TriMet MAX riders can expect traffic delays.
The Portland Bureau of Transportation (PBOT) will begin installing a new bike and pedestrian bridge along Interstate 84 near Interstate 5. Also, TriMet crews will start to make improvements to MAX tracks near the Lloyd Center.
Here's everything you need to know about the road closures this weekend.
I-84 closure
All lanes of I-84 near I-5 will be closed between 10 p.m. on Friday, Oct. 8 through 5 a.m. on Monday, Oct. 11.
The eastbound lanes of I-84 will be closed from I-5 to Cesar Chavez Boulevard and the westbound lanes will be closed at I-205. The eastbound on-ramp from Cesar Chavez Boulevard will remain open.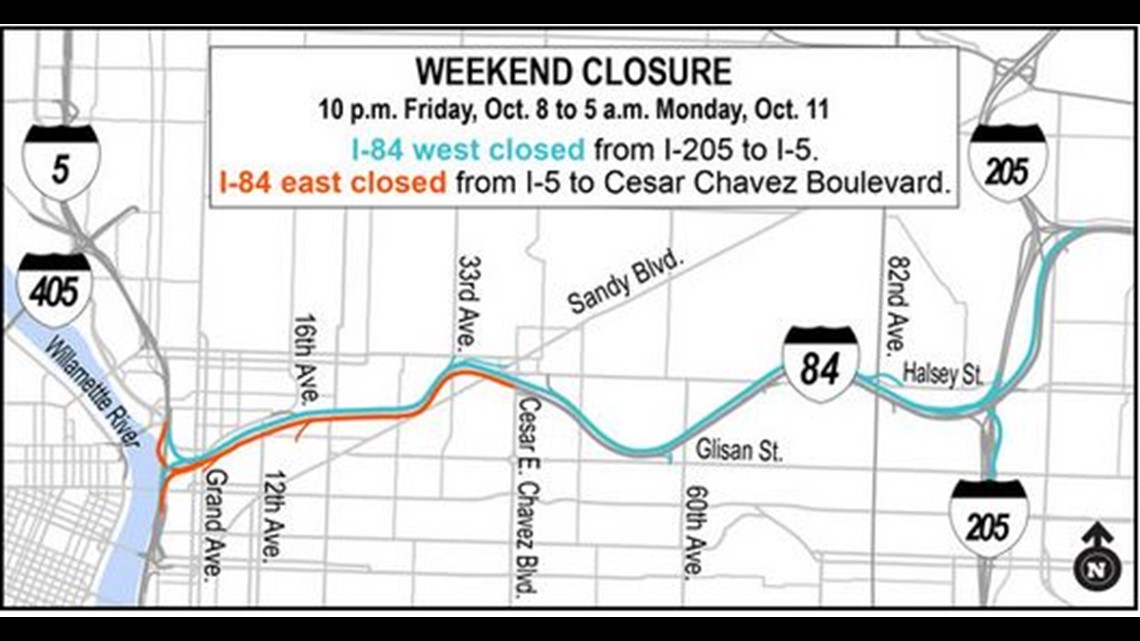 Crews will be installing the new Earl Blumenauer Bridge, which will connect pedestrians and bicyclists between Northeast and Southeast Portland near the Lloyd District. The bridge is expected to open in the summer of 2022.
MAX line disruptions near Lloyd Center
The MAX blue, green, and red lines will be disrupted between Northeast 7th Avenue and Northeast 60th Avenue for the two-week period. Shuttle buses will replace trains running in the area. The MAX green and red lines will be limited to the east side of the Willamette River, while blue line trains will run more frequently on the westside to replace red line service.
TriMet said the project may cause delays and MAX riders should plan up to 45 extra minutes for their ride.