TROUTDALE, Ore. — The Oregon Department of Transportation (ODOT) has reopened Highway 26 through the Mt. Hood area, from Rhododendron to the OR-16 interchange at about milepost 72, the agency announced just before noon on Tuesday.
Another segment of Highway 26 remained closed through much of the Warm Springs Reservation to the south of Mt. Hood as of early afternoon on Tuesday, according to ODOT's TripCheck map.
The Mt. Hood portion of the highway had been closed since Monday afternoon, one of several major road closures around Mt. Hood and the Columbia River Gorge due to heavy snow and other extreme winter weather.
All lanes of Interstate 84 were closed in both directions at milepost 17 in Troutdale to milepost 82 near The Dalles for most of the day starting at around 4 a.m. I-84 reopened at around 10:30 p.m. Monday night.
ODOT also reported on Monday that OR-35 was closed from Highway 26 up to the Hood River County line. That segment had also reopened by noon on Tuesday, according to the TripCheck map.
Timberline and Ski Bowl closed their ski areas Monday because of the storm and Mt. Hood Meadows reported that it was operating on a limited basis and would close by 4 p.m. Monday.
KGW spoke to several truck drivers who said they've been parked along I-84 in Troutdale since early Monday morning. In parts of the gorge near Stevenson, Wash., there were reports of more than two feet of snow since Sunday night, with even more snow and freezing rain in the forecast Monday night.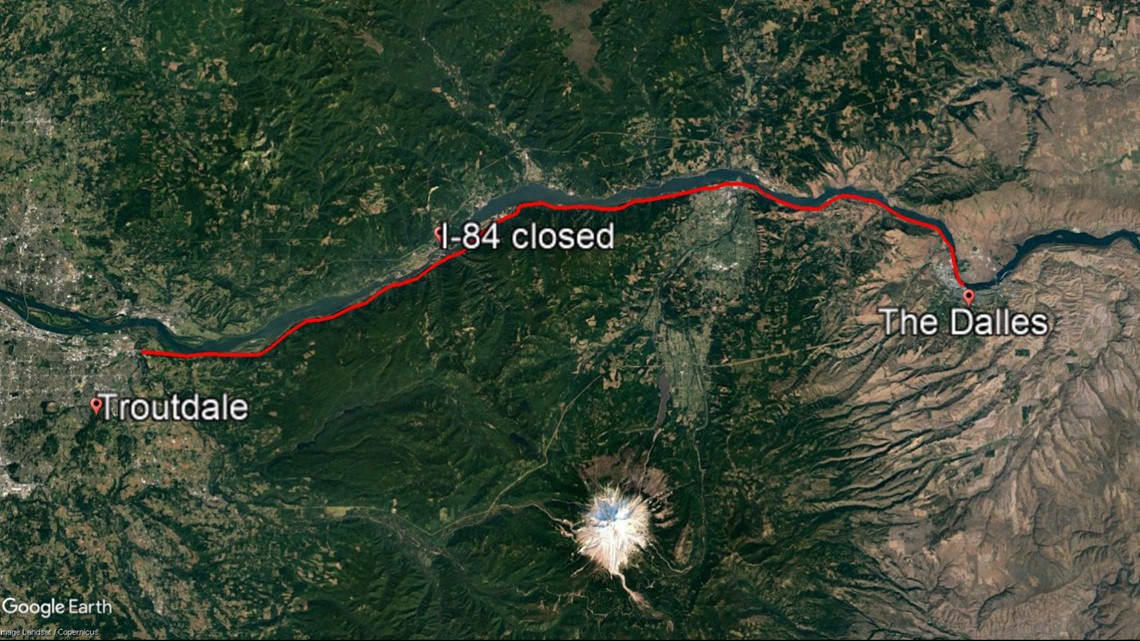 Meanwhile, transportation officials in the Washington state side of the gorge closed State Route 14 between Washougal and White Salmon. It also reopened at around 10:30 p.m. on Monday.
Back in Oregon in the eastern part of the state, ODOT closed all lanes of I-84 between Exit 216, about six miles east of Pendleton, and Baker City Exit 302. At around 2:40 p.m. Monday, ODOT said it had reopened all eastbound and westbound lanes of I-84 in eastern Oregon. The interstate has also reopened from Troutdale to Hood River.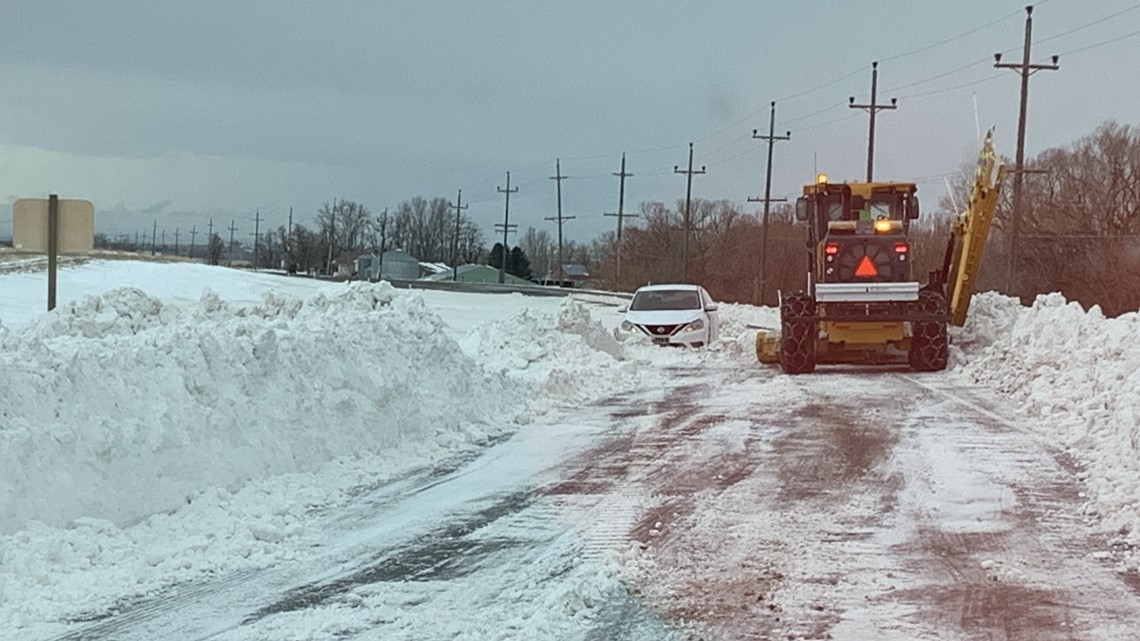 The Winter Storm Warning in effect for the Cascades and the Columbia Gorge has been extended until midnight Tuesday. According to the National Weather Service (NWS), total snow accumulations in the Cascades were predicted to amount to 8-18 inches, with areas above 2,000 feet possibly seeing up to 25 inches of snow. The NWS said the gorge could see 8-17 inches of snow.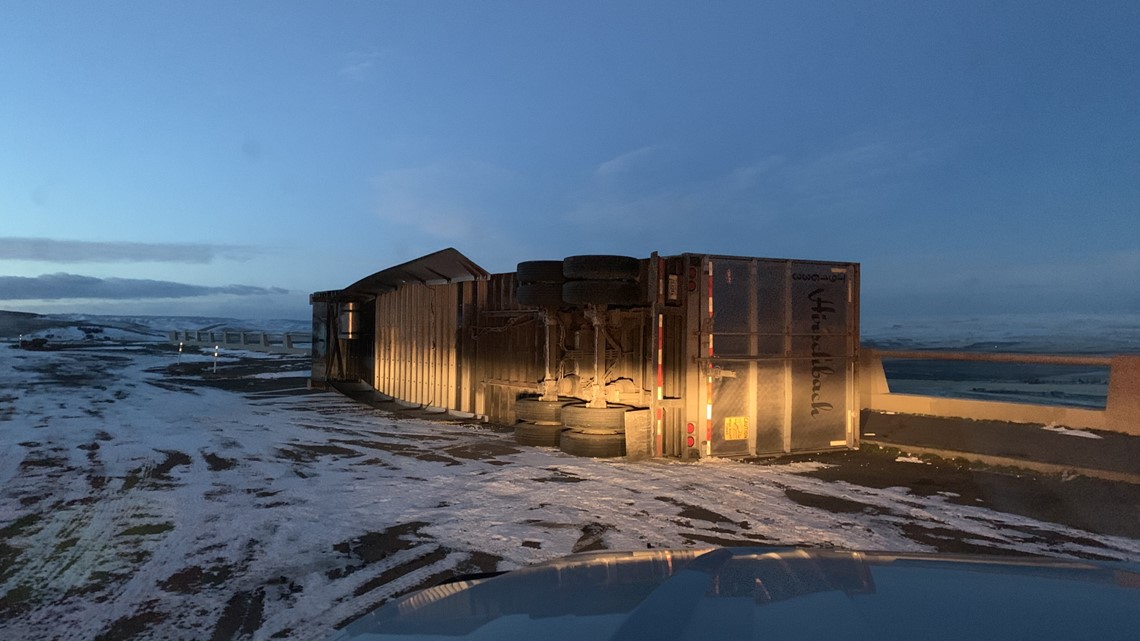 Snow in the Columbia Gorge