TROUTDALE, Ore. — All lanes of Interstate 84 have reopened through the Columbia River Gorge, the Oregon Department of Transportation announced just after 3:30 p.m. Monday. ODOT said drivers should expect congestion and advised them to watch for workers along the area west of Cascade Locks.
I-84 was closed in both directions between Troutdale and Hood River for hours following a major crash early Monday morning. ODOT announced just before 2 p.m. that the closure had been extended to The Dalles for westbound traffic, although the eastbound side of that segment remained open.
At around 2:30 p.m., the eastbound lanes from Troutdale to Hood River reopened, followed by the westbound lanes through the whole corridor about an hour later.
Don Hamilton, a spokesperson for ODOT, said the closure was extended to The Dalles because of heavy congestion on State Route 14, which parallels I-84 on the north side of the river but is only a two-lane highway rather than a freeway. A tweet from ODOT also said truck parking areas in Hood River were full.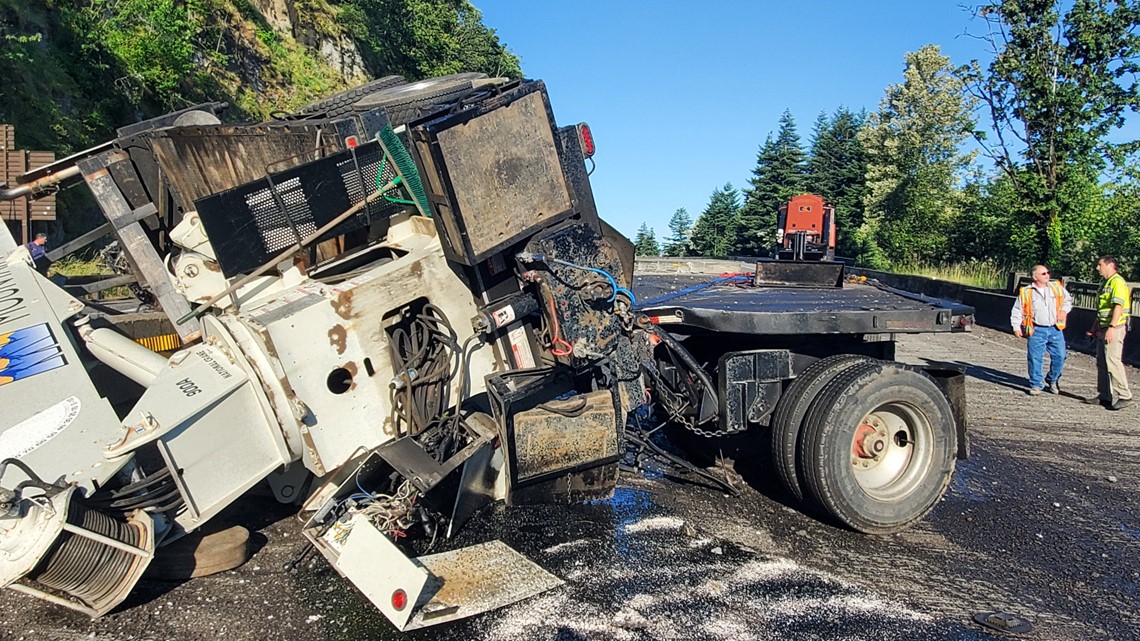 The Washington State Department of Transportation (WDOT) previously announced that both directions of SR-14 would be closed to vehicles over 10,000 GVW (vehicle weight plus maximum load weight) between Evergreen Boulevard east of Washougal and the Hood River Bridge. At around 3:40 p.m., WSDOT said that closure had been cleared.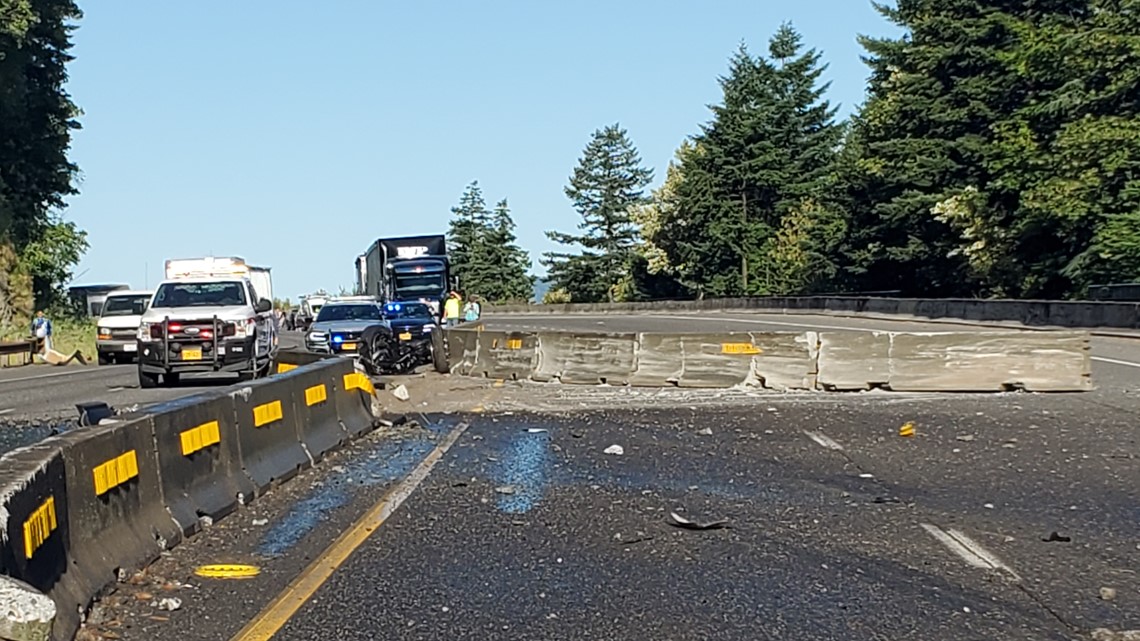 The crash occurred at about 6:45 a.m. about five miles southwest of Cascade Locks. Hamilton said a semi truck towing flatbed trailer with a construction crane crashed and caught on fire.
A bystander, Jason LaComb, captured video of the fiery wreck:
In a subsequent press release, Oregon State Police (OSP) said the truck suffered a tire blowout that caused it to crash through the concrete barrier in the center of the freeway, where it jackknifed and rolled onto its side.
The driver, 37-year-old Marvin Klopfenstein, suffered only minor injuries, police said.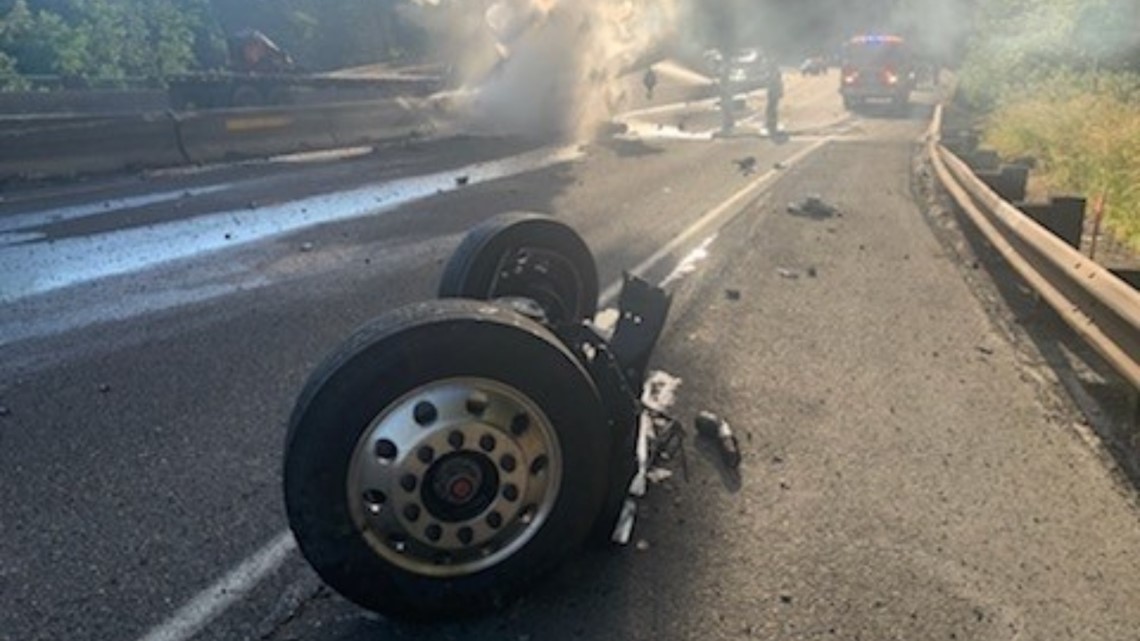 An estimated 200 gallons of fuel, oil and antifreeze spilled out of the truck, OSP said, and the pavement was gouged in places. The gouges had to be repaired before the freeway could reopen.
ODOT worked with Gerlock Towing, the Multnomah County Sheriff's Office, Cascade Locks Fire and Purdy's Towing, OSP said. US Ecology staff were also on-site to assist with the environmental cleanup.